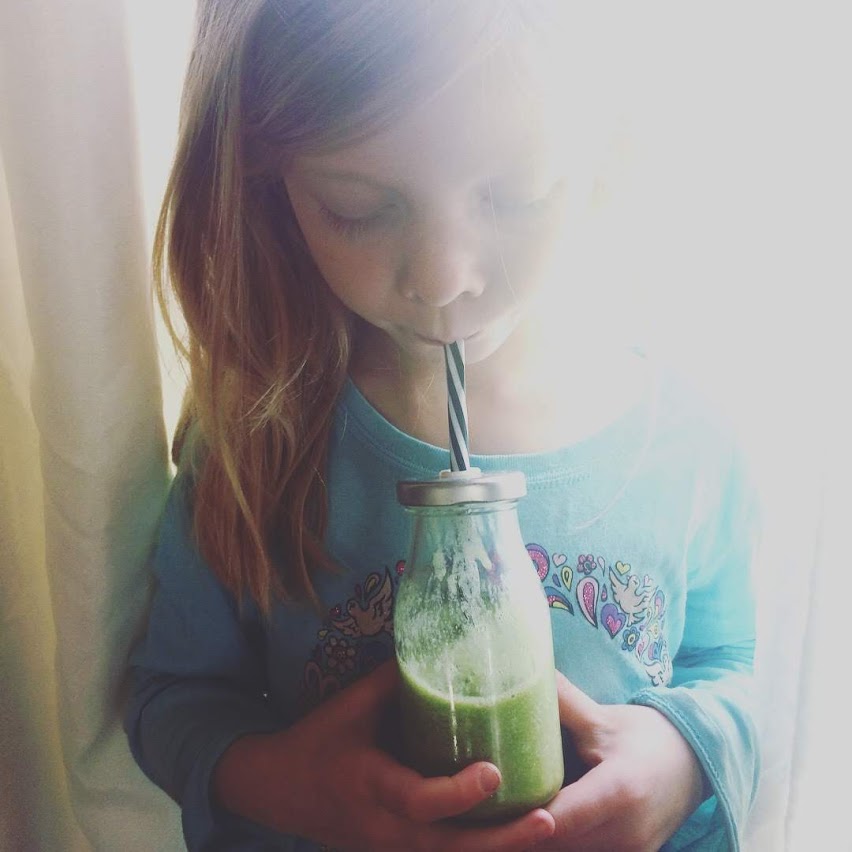 We try to use nettles a lot around here since they're so healthy, so tasty and grow so plentifully all around us.  One of the kids' favorite ways to enjoy nettles are in smoothies.  Yes, really!
You probably know how healthy stinging nettles are for you, but most folks don't realize you can use them in smoothies without worrying about the sting.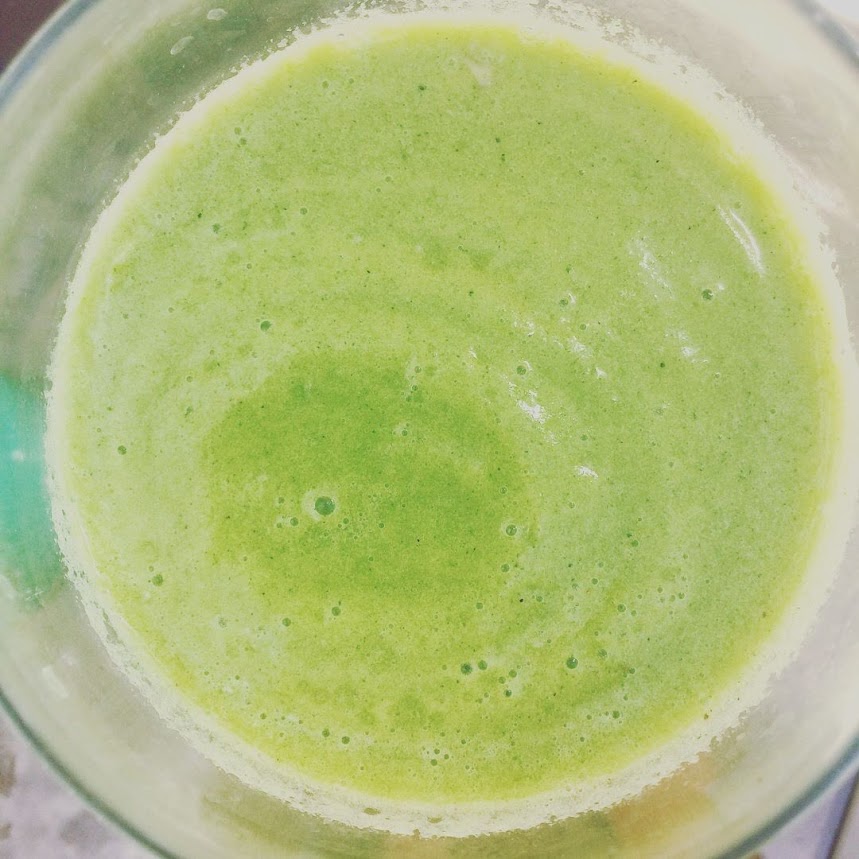 You can effectively eliminate the sting of stinging nettles by either cooking or thoroughly blending them.  Drying nettles removes most of their sting too, but I've had an occasional tiny sting from dried nettles that weren't fully crushed or chopped.  They're still worth it that way for the wonderful tea they make though.
Here's all you need for pineapple nettle smoothies:
Frozen pineapple chunks

Fresh, washed stinging nettle

Water
That's it!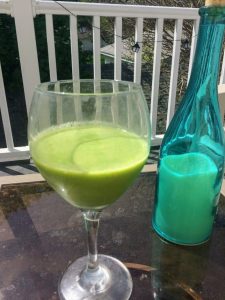 Use the amounts that suit your taste.  We do slightly more pineapple than nettle for the kids, with enough water to make a typically slushy consistency.
Be sure to use a powerful blender that can handle the frozen pineapple (I use a discounted Vitamix that I bought reconditioned 8 years ago and use nearly daily for things like green smoothies, soups, dips and for grinding grains for gluten free flours).
You can also use wood nettle for this (which many people mistakenly think is stinging nettle and also has a light sting) or you can use other mild-tasting wild greens like lambsquarters.  Feel free to throw in a handful of fresh wood sorrel for its lemony zing and high vitamin C content too!
Why should you eat (and drink) more stinging nettle? 
For starters, it's high in protein and all kinds of vitamins.  Also, it's crazy high in calcium and magnesium.  Comparing it to spinach, 10 grams of raw nettle contains 290 milligrams of calcium, whereas 10 grams of raw spinach has 10 milligrams.  Likewise, 10 grams of raw nettle gives you 86 milligrams of magnesium, , the "anti-stress mineral" that most of us are low in, compared to measly 8 from spinach.  Nettles are also very high in iron, which make them helpful for treating anemia.  Their high levels of vitamin C also help in absorbing that iron.
Not sure how to ID stinging nettle? 
Here's a great blog post with lots of ID pictures and information.  When foraging a new plant, always consult multiple sources.  Samuel Thayer also features a ton of information about stinging nettles in his famous foraging book, Nature's Harvest.  Here's a list of all the wild edibles that he features in depth in each of his wonderful foraging books.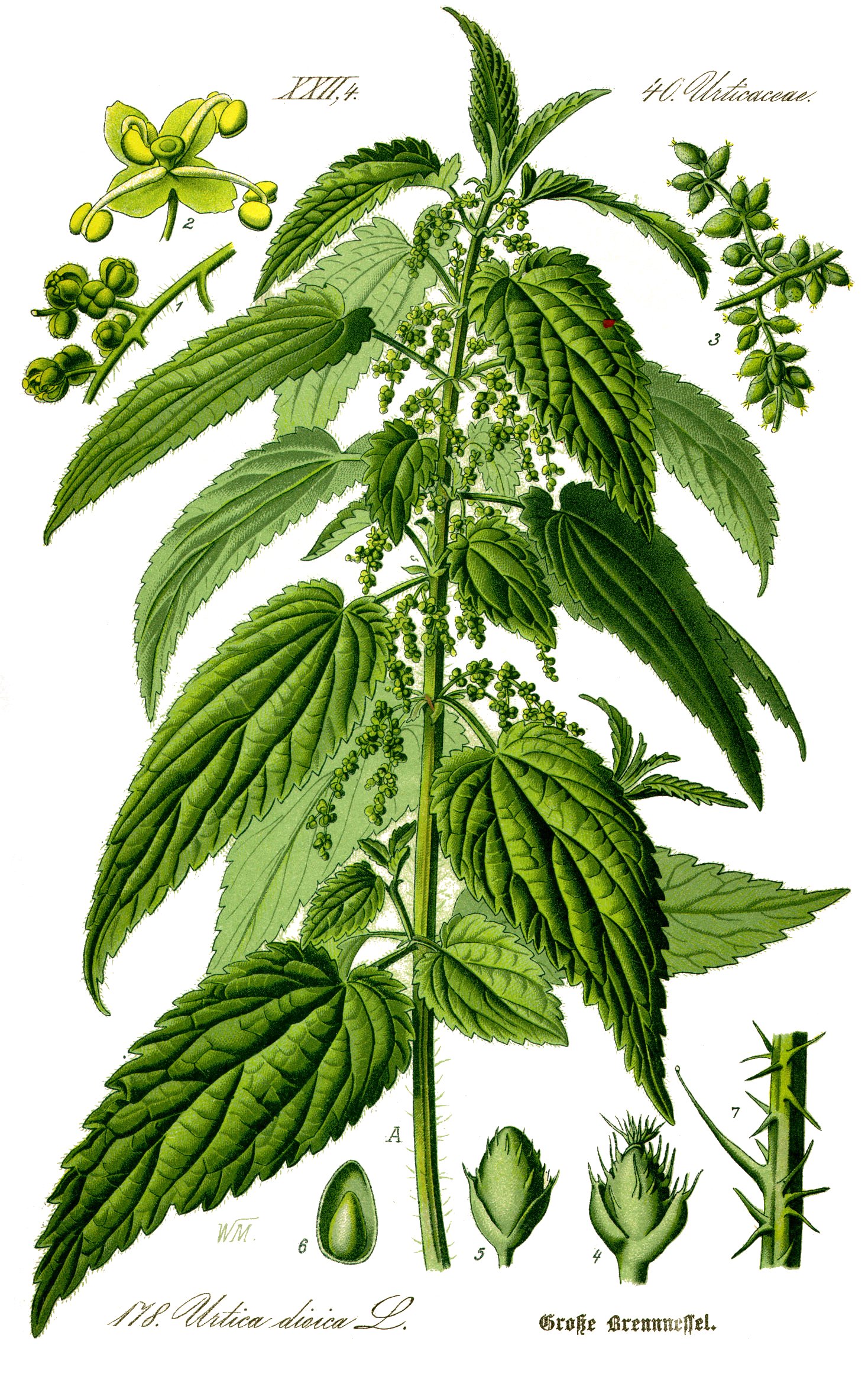 Want to know more reasons to fall in love with stinging nettle?  Check out this short video where herbalists like Rosemary Gladstar tell why it's their favorite wild herb: Famous Herbalists Teach How and Why to Use Nettles.
Enjoy!
Please follow and like us: