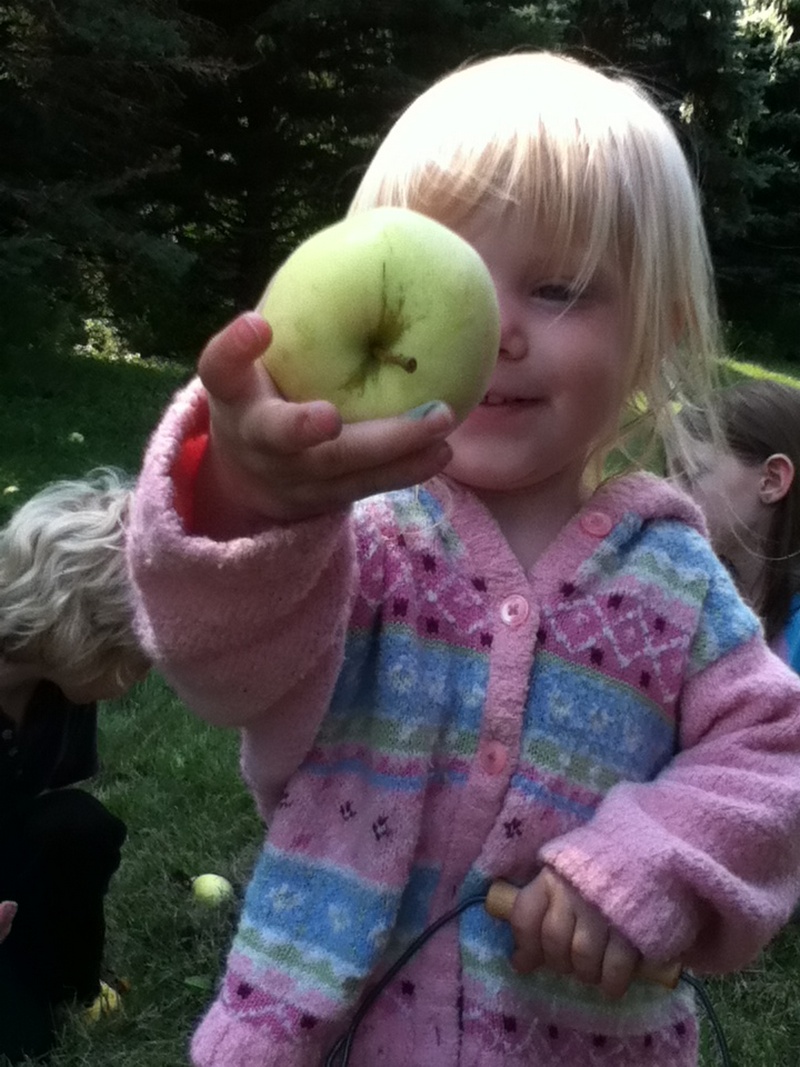 By Daryl
I consider myself an urban forager, and many people have asked me exactly what I mean by that. To me, urban foraging is more than just walking through the woods (although that's definitely a part of it). And it's more than just wandering through town looking at people's yards and gardens.
First, let me say what it is not (at least for me). Freegan.info says:
"Alternatively known as trash picking, gleaning, dumpster diving, scavenging, salvaging, or curb crawling, urban foraging is the act of recovering useable goods discarded by retailers, schools, homes, businesses, construction sites – really anywhere anyone is throwing away goods that shouldn't end up in a landfill. Frequently recovered items include clothing, food, furniture, computers, appliances, books, videos, DVDs, office supplies, lumber, tools, toys, umbrellas – just about anything you can buy in a store."
I don't go quite that far, at least where the food is concerned. I am certainly not above picking up something useful from the curb on "large item pickup" day, and I frequently use freecycle. My urban foraging is just a way of finding food that is either free or very cheap.
So how do I do it? I have a number of methods.
Start by visiting the parks. County, city, and state parks have an amazing array of free food. We've picked morels, crab apples, apples, pears, acorns, walnuts, elderberries, and much more. You'll need to check the regulations, but it's almost always allowed. In Minnesota foraging in state parks is allowed by state statute. County and City parks may differ, but just ask someone if you're not sure.
Finding fruit trees on other people's property. Just look at yards as you drive by. If you see an apple tree with fruit lying all over the ground, they aren't making use of it. It doesn't cost anything to ask if you can pick the fruit, and I have never been turned down. This goes for pears and crab apples too. Even fruit on the ground can be used, as long as it hasn't started going bad. And don't be afraid to look on public grounds. One of my best apple sources is on a hospital's property, and they are happy to have someone picking it. Don't forget to ask friends and family, too!
Using NeighborhoodFruit.com and FallingFruit.org. These are both online maps showing the location of "urban harvest", or free food on public property. As Falling Fruit puts it: "Falling Fruit is a celebration of the overlooked culinary bounty of our city streets." You are free to add your own resources when you find them.
Looking on the ground. In the fall, check the ground for walnuts, acorns, and other tree nuts. In the spring, pick anything edible (consult your foraging guide). We've made dandelion syrup for years.
Checking the ditches. Just watch the sides of the road, especially in rural areas. You can find asparagus, mulberries, elderberries, black raspberries, gooseberries, and many other foods, if you know what to look for. Be sure to avoid areas that are high-traffic or may be polluted, however.
Finding cheap ways to get extra produce. If you're at a farmers' market or a roadside stand, ask them if they have "freezing" or "canning" grade foods. This is produce that isn't as fresh or pretty as the things they normally sell. At our local fresh produce farm, fresh sweet corn sells for $4 per dozen ears. But their freezing grade corn, picked when the corn was ripe but which didn't sell, goes for $7 per box, which is usually 6 dozen ears. They also sell canning grade tomatoes, which are the blemished ones. These are usually about $5 per flat (for close to 10 lbs of tomatoes). See if they sell any other produce in bulk as well.
Making friends with local produce sellers. At the same produce farm, they know we can use any and all kinds of produce so if a crop goes bad, they'll give us a call. One year they gave us over 100 pounds of onions which were growing poorly because of too much rain. All we had to do was come by and pick them, which we were only too happy to do. We removed the bad parts, roasted them, and put them in the freezer. We enjoyed those free onions all winter. They also give us vegetables with bad spots which they would otherwise have to throw out, including a lot of peppers. In October, they sell a lot of pumpkins, but once Halloween is over they just toss them out. They'll sell us all we want for $1 each on November 1st, and we make pumpkin puree and freeze it. At the end of the season, if there's something they don't want to (or can't) sell, they'll often just give it to us to clear out their garage. We tend to buy a lot from them to keep up the good relationship.
Sharing with others. If you run into an unexpected windfall of something (like, say, 100 pounds of onions) and you can't use it all yourself before it goes bad, share it with others. Even if they don't have anything to trade at the moment, they will keep you in mind the next time they find a windfall. We've had people bring us rhubarb, peppers, apples, and pears as part of the "windfall exchange" program. And it seems like everyone has extra zucchini to pass around. You just need to find a way to use it.
Checking Freecycle. People frequently post their extra produce, and one time someone listed a box of oranges they had brought back from vacation but now didn't want.
Buying discount fruit at the grocery store. Don't be afraid of buying overripe produce. Bananas are very commonly discounted when they start turning brown, and we've gotten apples, oranges, pears, and peppers as well. They won't last long, but if you process them right away it doesn't matter.
Gleaning. Gleaning is picking over the fields after the farmers are done harvesting. It doesn't hurt to ask, and you may end up with a lot of produce.
Asking people with gardens. If you see someone with a large garden and some of their produce is going to waste (like rhubarb or asparagus), ask if they mind if you pick some.
Asking the grocery store for "scrap" produce. At One Hundred Dollars a Month she talks about her experiences going the the grocery store and getting scrap "for her chickens". Once she gets home, she separates the real scrap from the "okay to eat or freeze" produce. Some stores may go for this while others may not, but all it costs is a question.
This obviously isn't a comprehensive guide of everything I do, but it shows you some of the ways you can find free or cheap food. It takes some nerve to ask permission, but I've met some very nice people and have never been turned down.
There are some general rules for foraging that you should always keep in mind. Alicia says in another article:
Always follow commonsense guidelines for both safety and courtesy when harvesting wild foods:
Be certain you know what you are harvesting.

Get permission from landowners or find out the rules for public lands.

Find out about any spraying that is done on the plants or in the area.

Don't take more than you need or more than is sustainable. Remember that wildlife depends on some of these food sources, too.

When trying a new food, try a small amount the first time. People can be allergic to any food, including wild foods that are safe for others.

Avoid harvesting in heavily polluted or high-traffic areas.

Leave the area nicer than you found it.
Happy urban foraging!
Please follow and like us: