Here's one of my favorite ways to use wild ramps, and you can use it to enjoy the wonderful flavor of ramps all year long. 
Dry the leaves and grind them with coarse sea salt for a simple but delicious wild ramp salt.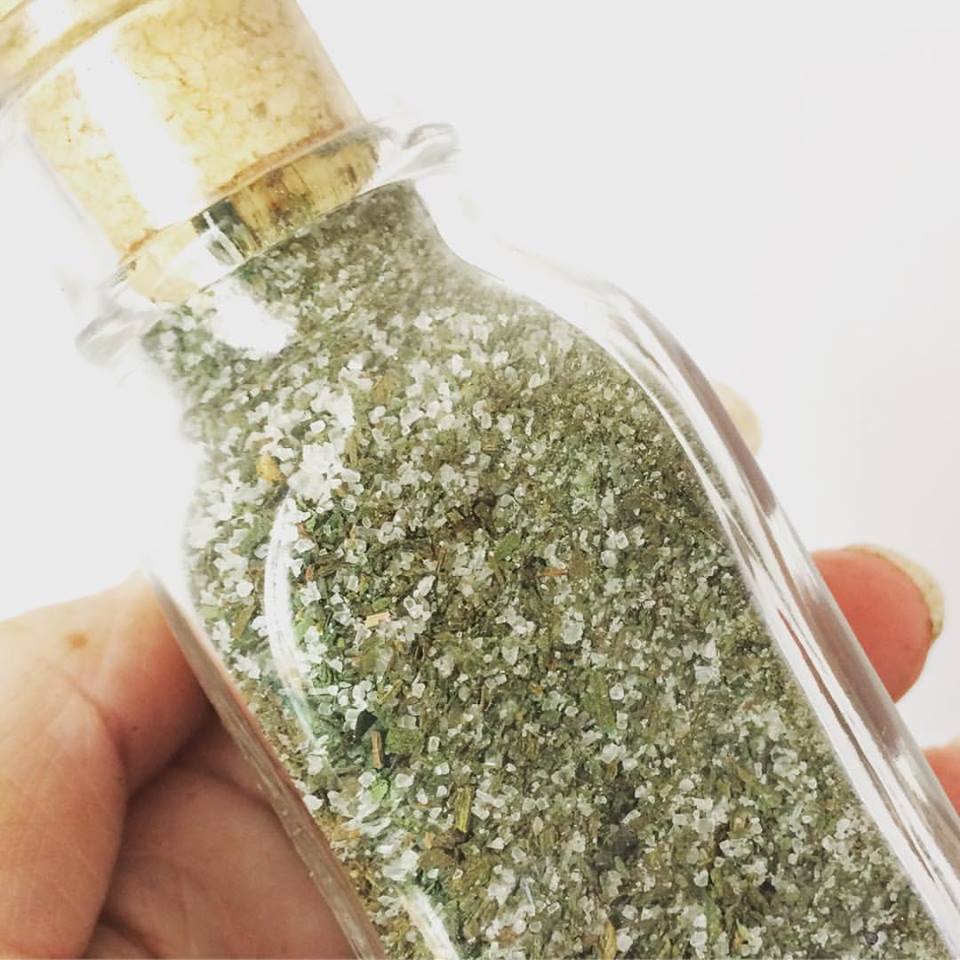 Simply dry wild ramp leaves until crisp and then put them in a food processor with some coarse salt and whir until the ramps are tiny and it's well blended (this will happen fast!).  The ratio is up to you — experiment and see what you like best.
Use coarse salt to start, so it doesn't grind too powdery in the food processor when you mix it with the dried ramps.
Ramp salt is especially wonderful on fried potatoes and rice dishes.  I imagine it would be divine on chicken or fish, too.  It's also wonderful in soups and stews.
If you like, you can also add pepper, garlic (wild or cultivated) and any other spices you like to make ramp seasoning salt.
Ramp seasoning salt is fabulous for homemade dips.  The flavor is similar to onion dip or ranch dip, but infinitely better.  Just add it to to some sour cream, to taste.  You can stir in a bit of mayo if you like, too.  I think it would make a fantastic salad dressing, too (similar in flavor to ranch).
If you're not familiar with ramps, you can check out our post on finding wild ramps and telling them apart from poisonous lily of the valley.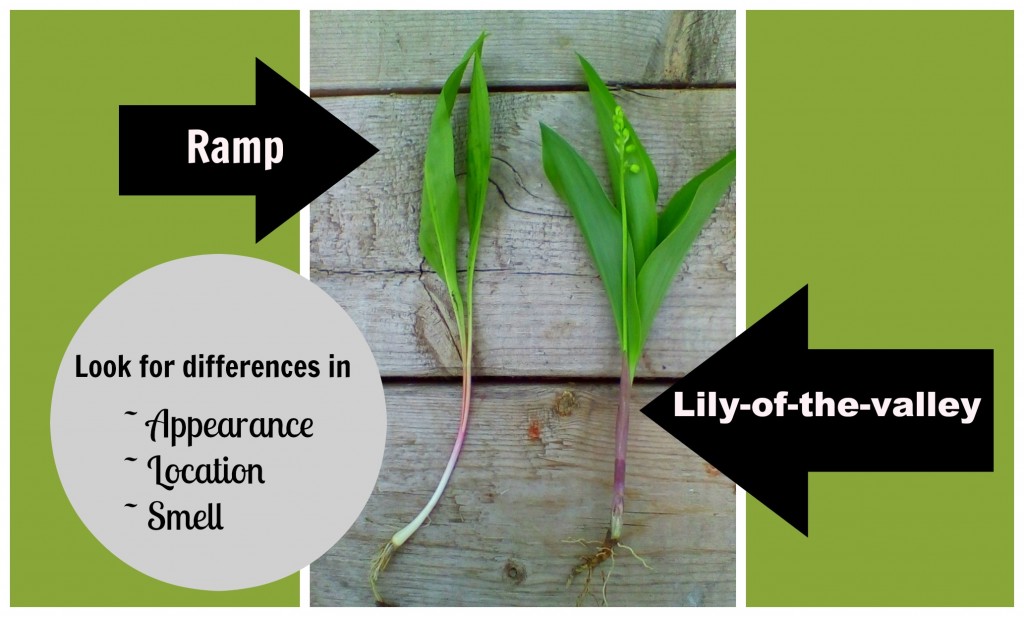 One of the first foraging lessons we taught our little Fiona was how to easily tell them apart and positively ID ramps.  She has become a fantastic little ramp forager and she's chosen ramps as one of the ten wild foods featured in her upcoming foraging with kids book.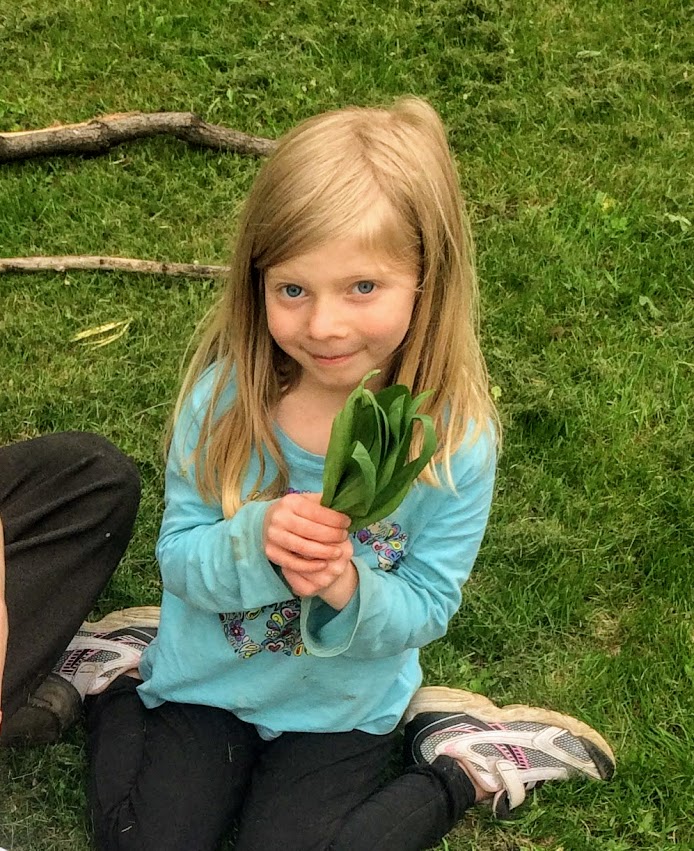 Be sure to harvest sustainably too.  They are quite prolific for some of us but are over-harvested in other parts of North America.  Remember that they grow very slowly and others may be foraging in your spots too, so take just a tiny portion of those you find and leave the bulbs unless your location really has an abundance.
Enjoy!
Please follow and like us: