Flowers can turn meals positively magical.  From drinking out of tulip cups to to scattering flower petals in Wildflower Pound Cake to tossing brightly colored nasturtium petals in a salad, edible flowers can take an ordinary dish and make it extraordinary.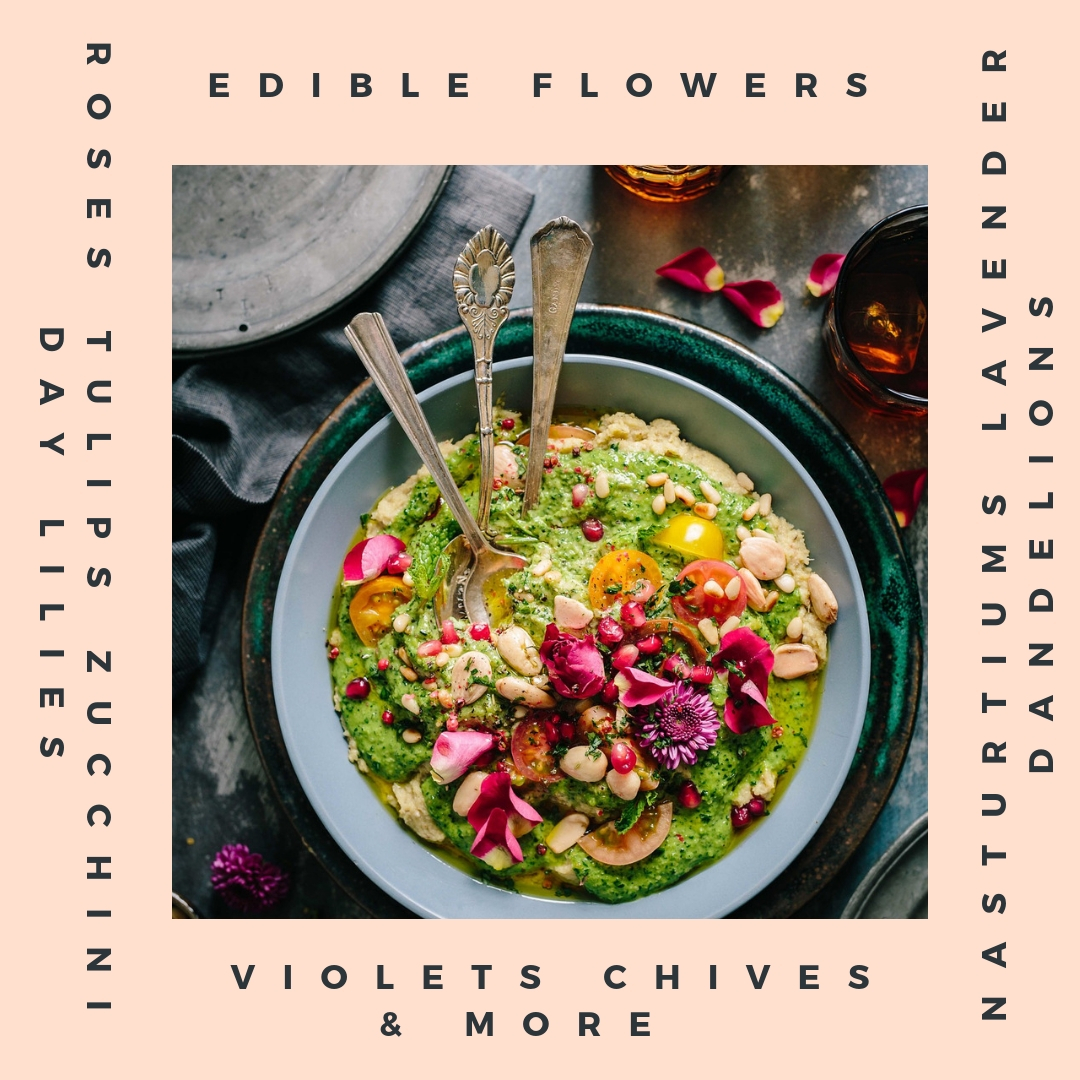 There are plenty of flowers that are edible, but you need to be sure that even edible flowers are safe to eat and haven't been sprayed with pesticides.  We grow as many edible flowers as we can in our organic garden so we know for sure that they're safe to eat.  Be sure to read the notes at the end of the list for other safety tips.
Here are ten types of
flowers

that are

edible

and instructions on how to use them. 
Rose petals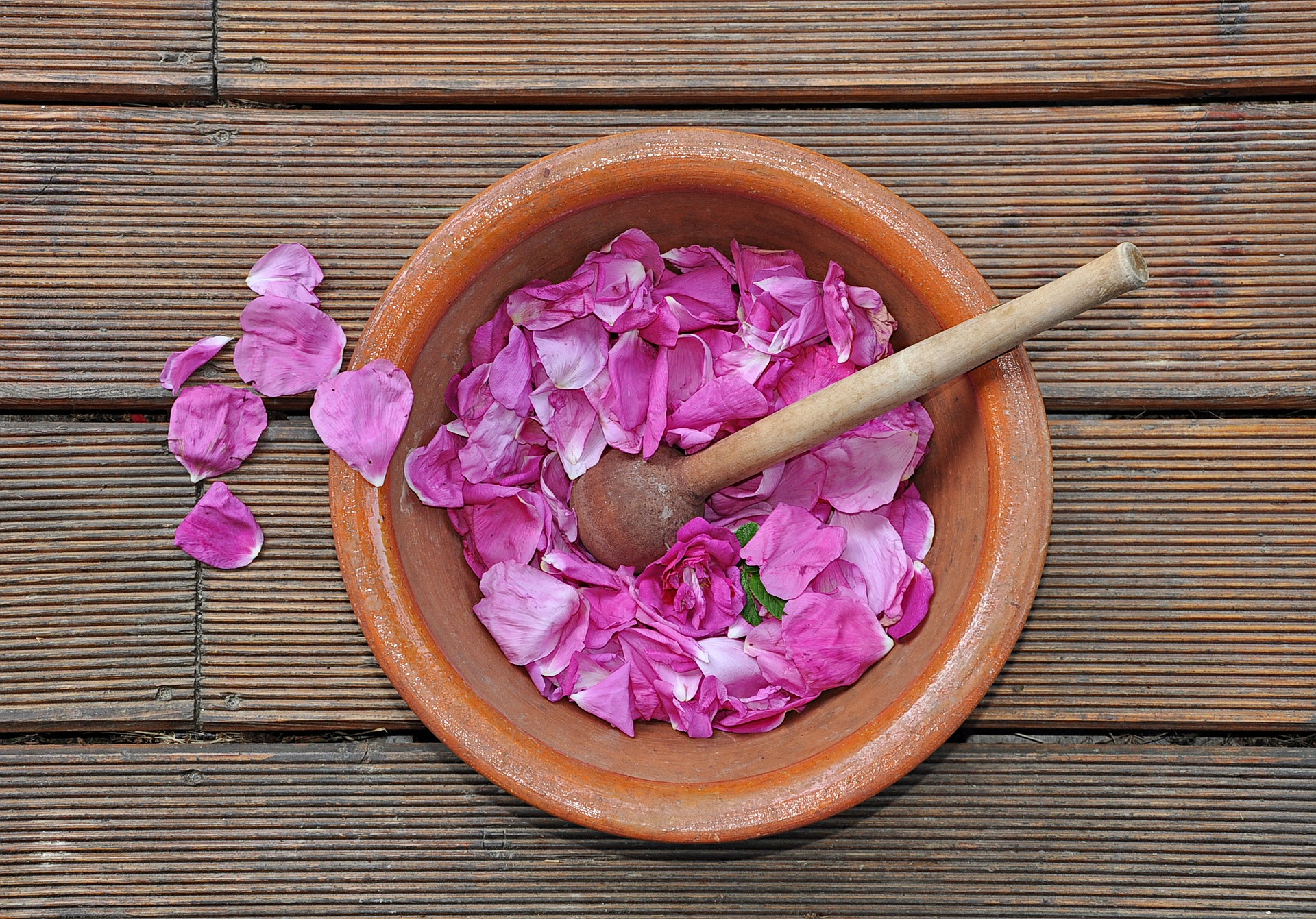 Rose petals are commonly used in jellies, for flavoring extracts and honeys, and finely chopped in baked goods like cakes and cookies.  For best taste, remove the white bitter end of the petals.
Nasturtium

flowers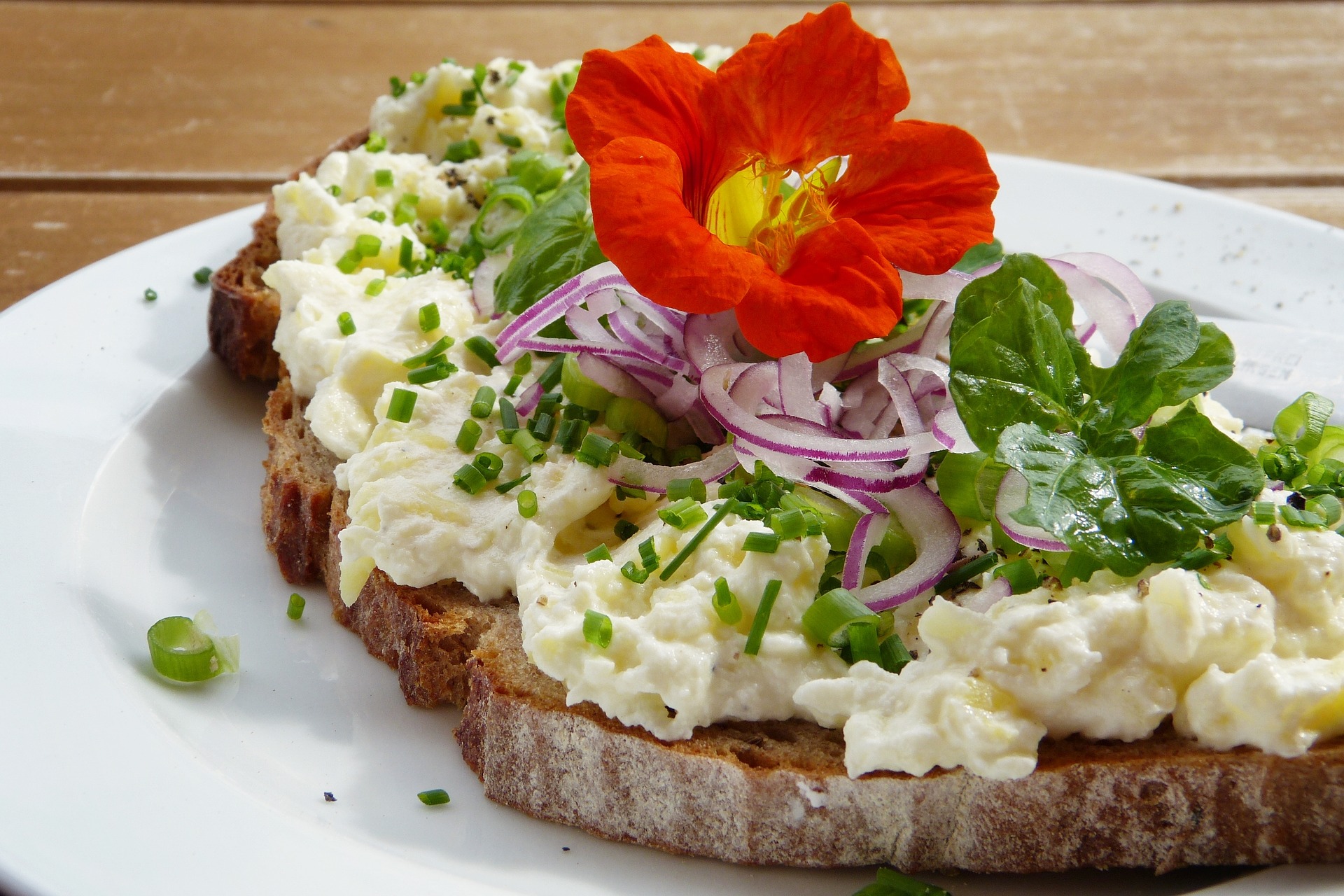 These brightly colored annual flowers generally come in shades of orange, yellow and red.  They make a gorgeous addition to salads and lend a peppery taste.  They can also be used to make beautiful flavored vinegars, soups and garnishes. The seed pods can be used to make nasturtium capers and the flowers can be stuffed with fillings.
Tulips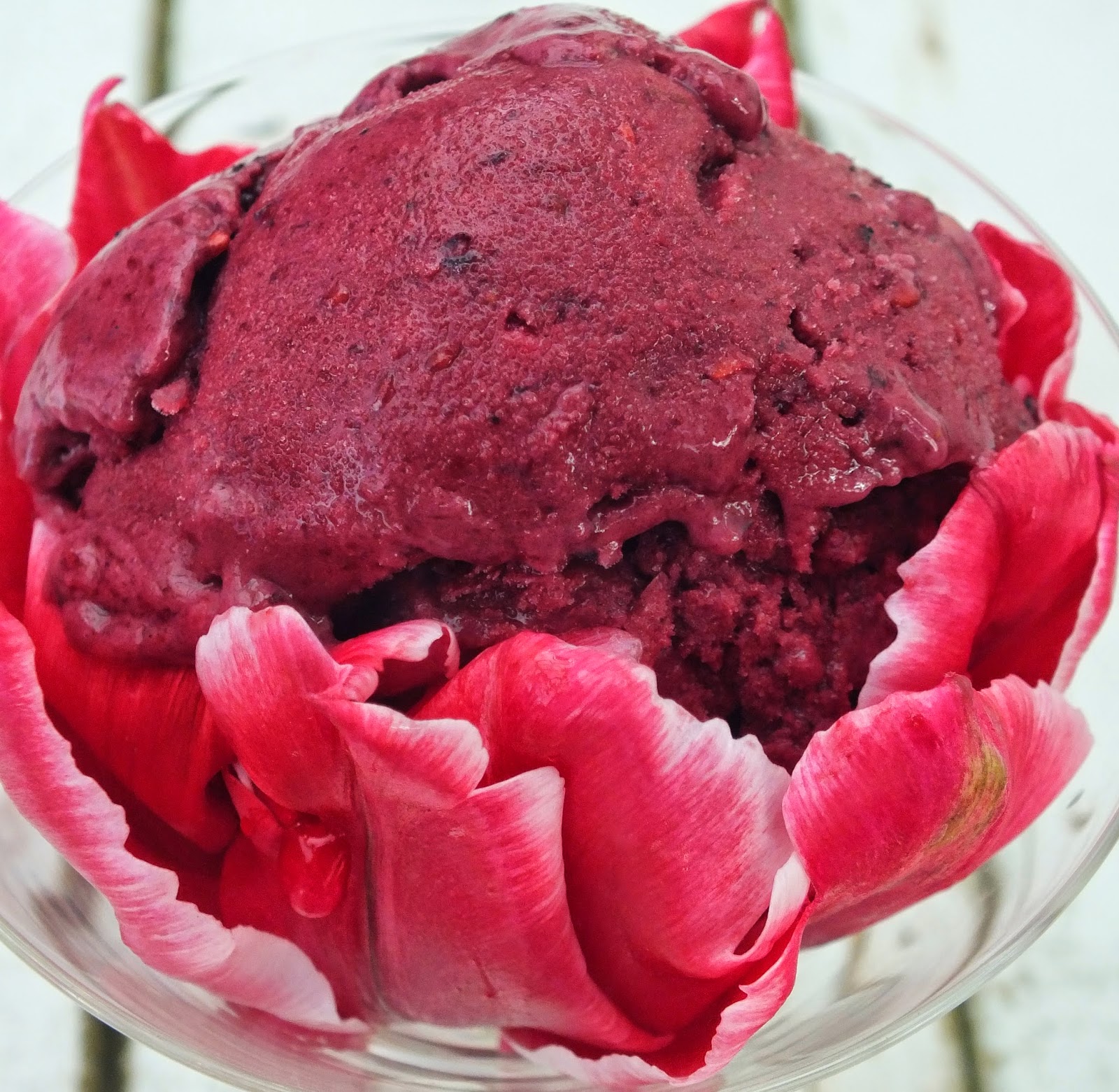 Tulip flowers make sweet little cups for kids to drink out of or to fill with mousse or other sweet desserts (like these ice cream tulip bowls made with just three ingredients from Maddox Farm Organics).  They can also be stuffed with savory fillings like tuna or egg salad for festive lunches.  Although they are edible, tulips are typically used as a container (such as a cup) and not eaten themselves.  Note: Some people are allergic to tulips.  If touching the petals causes any reaction such as rash or tingling, don't eat them.  Also note that the bulbs are reportedly poisonous.
Zucchini

flowers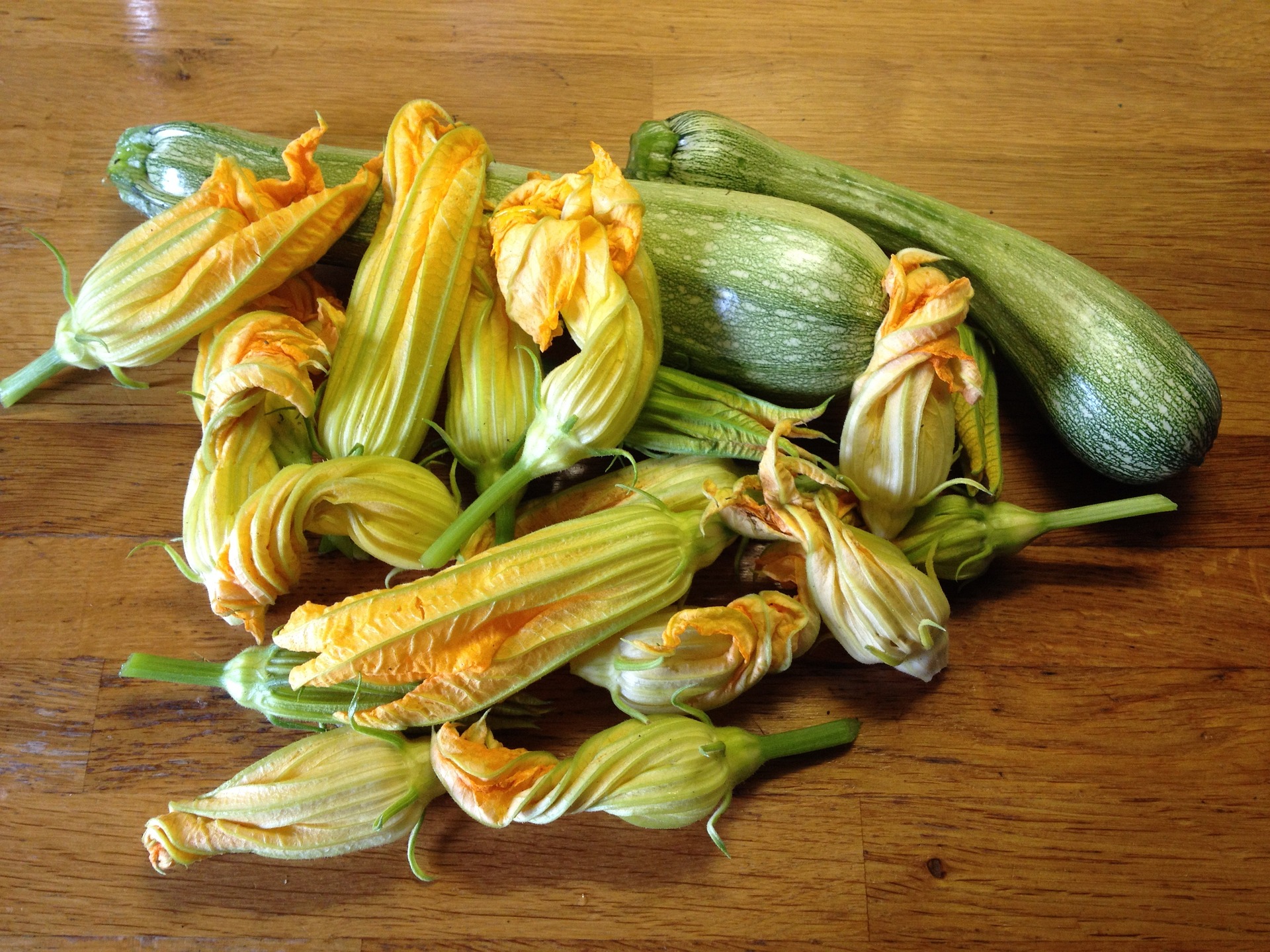 These large, yellow-orange blossoms are commonly found in farmers markets.  They can be cut into strips and stirred into omelets, stuffed with a ricotta mixture and batter fried, or used in salads and stir fries. 
Chive blossoms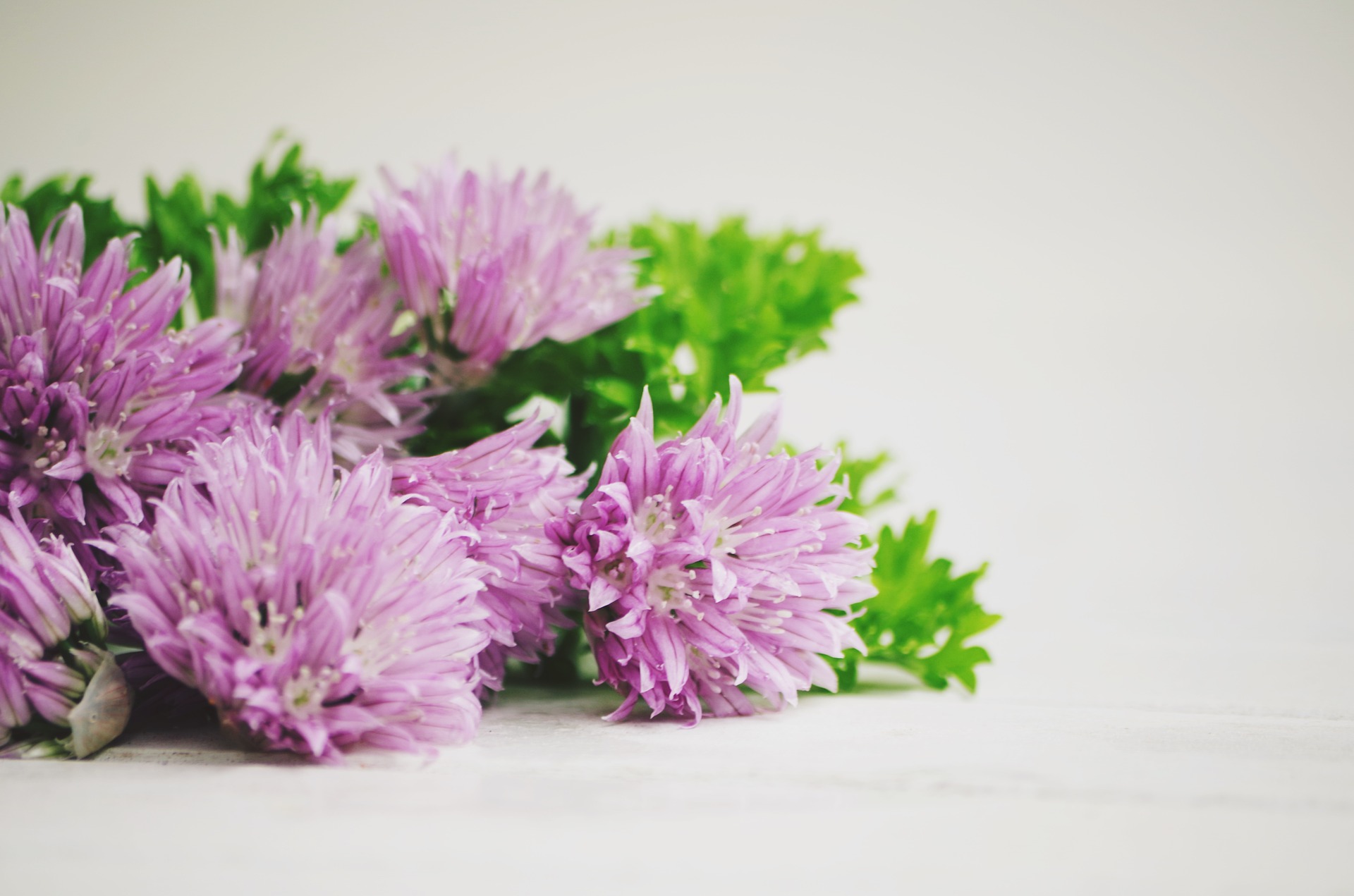 The pretty purple, pink or white flowers at the ends of chives and onions make a zesty addition to salads.  The petals can also be wonderful in omelets, as garnishes for soups and in stir fries.
Day lilies

Daylilies have a mild flavor similar to lettuce, zucchini or asparagus.  They can be used as garnishes on cakes, stuffed or added to salads.  You can find this simple, delicious recipe for day lily fritters from PBS here.
Lavender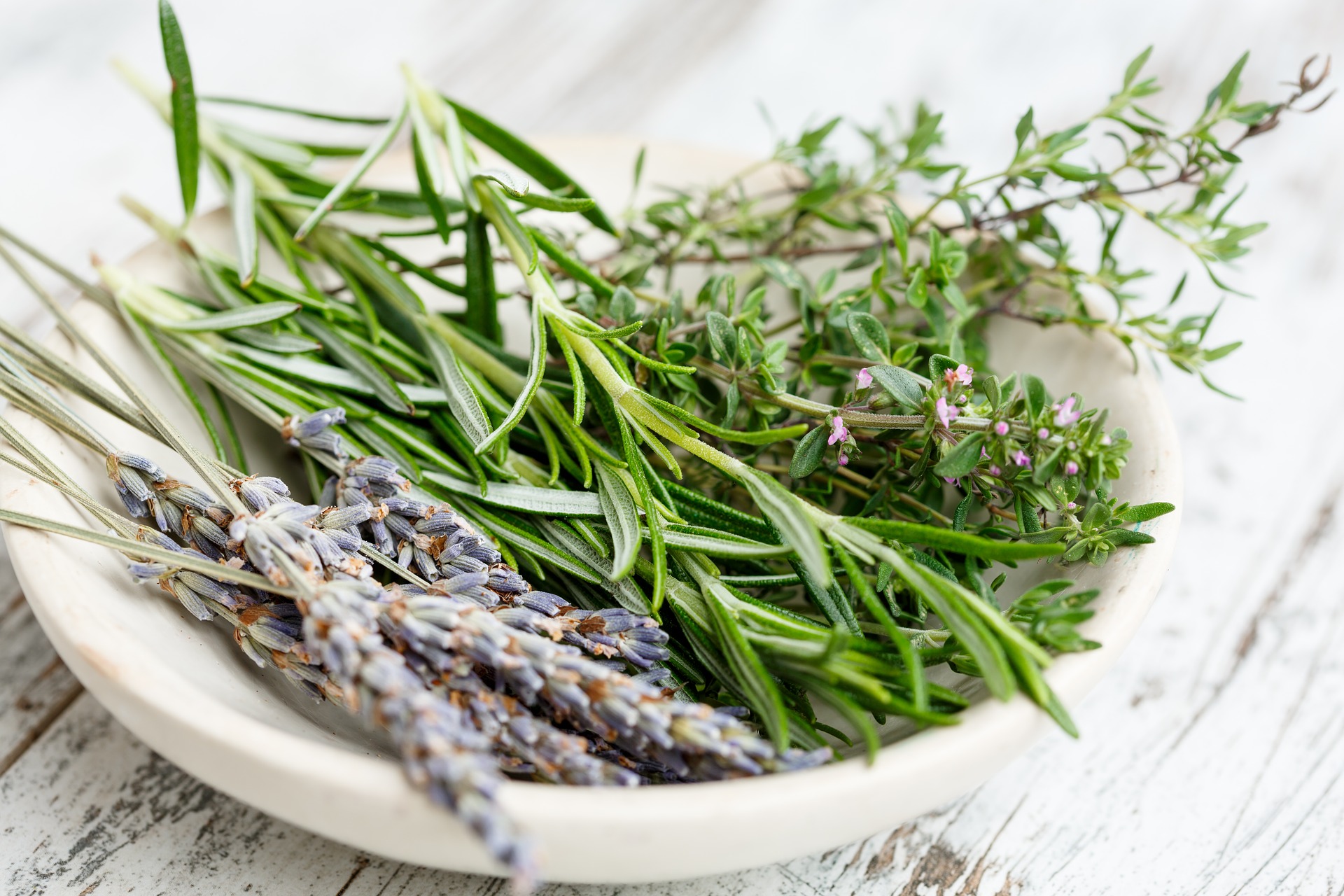 Lavender flowers can be used to flavor ice cream, lemonade, scones, sugar, butter, cakes, breads, jellies, cookies and even oatmeal.  The stems can be added to your grill when grilling foods to lend a smoky, lavender taste to grilled foods.  Note that a little lavender goes a long way.
Pansies, violas and violets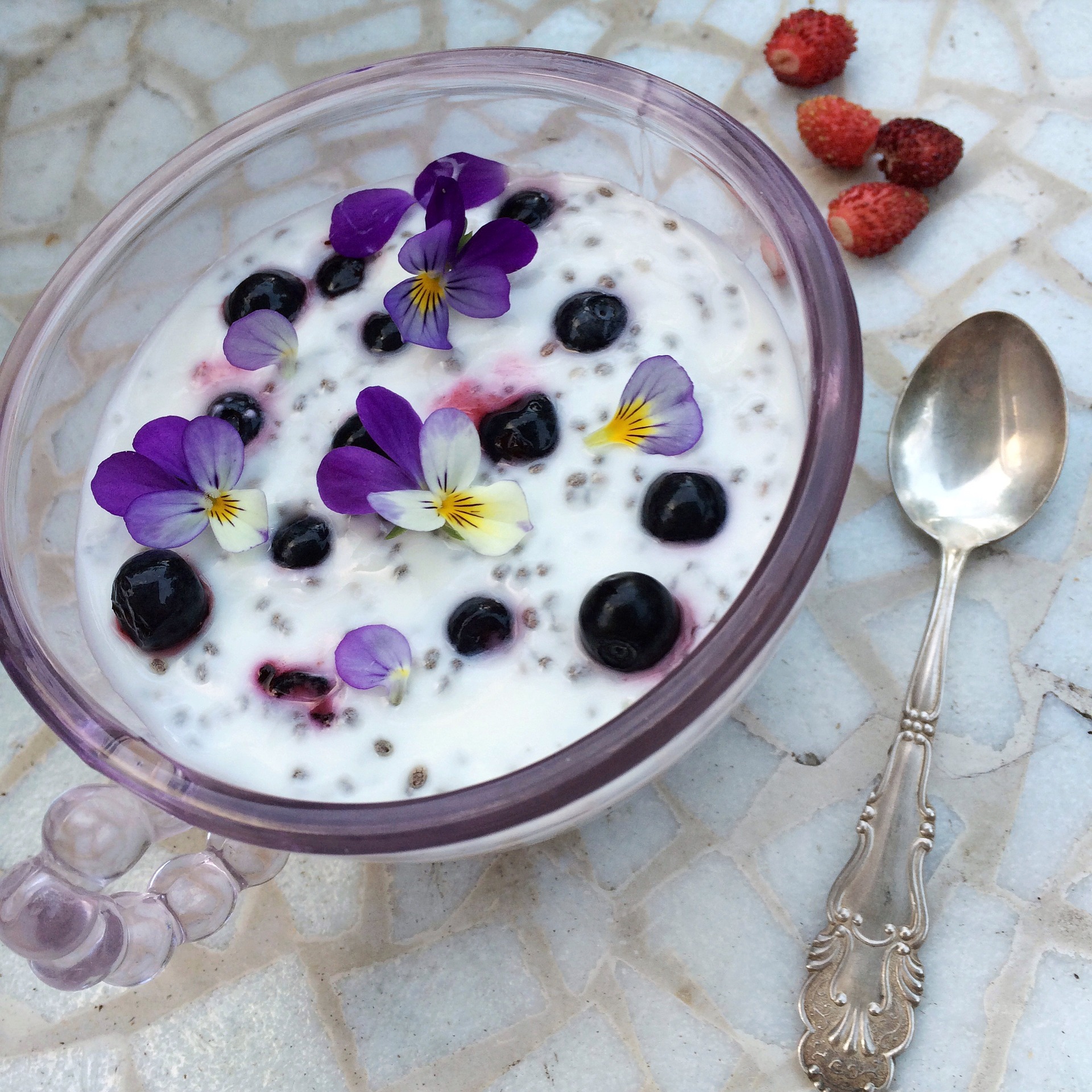 These are all classic flowers for making crystallized flowers.  We really love wild violets in syrup and jelly.  They are also lovely garnishes on cakes, puddings and cupcakes.
Herb

flowers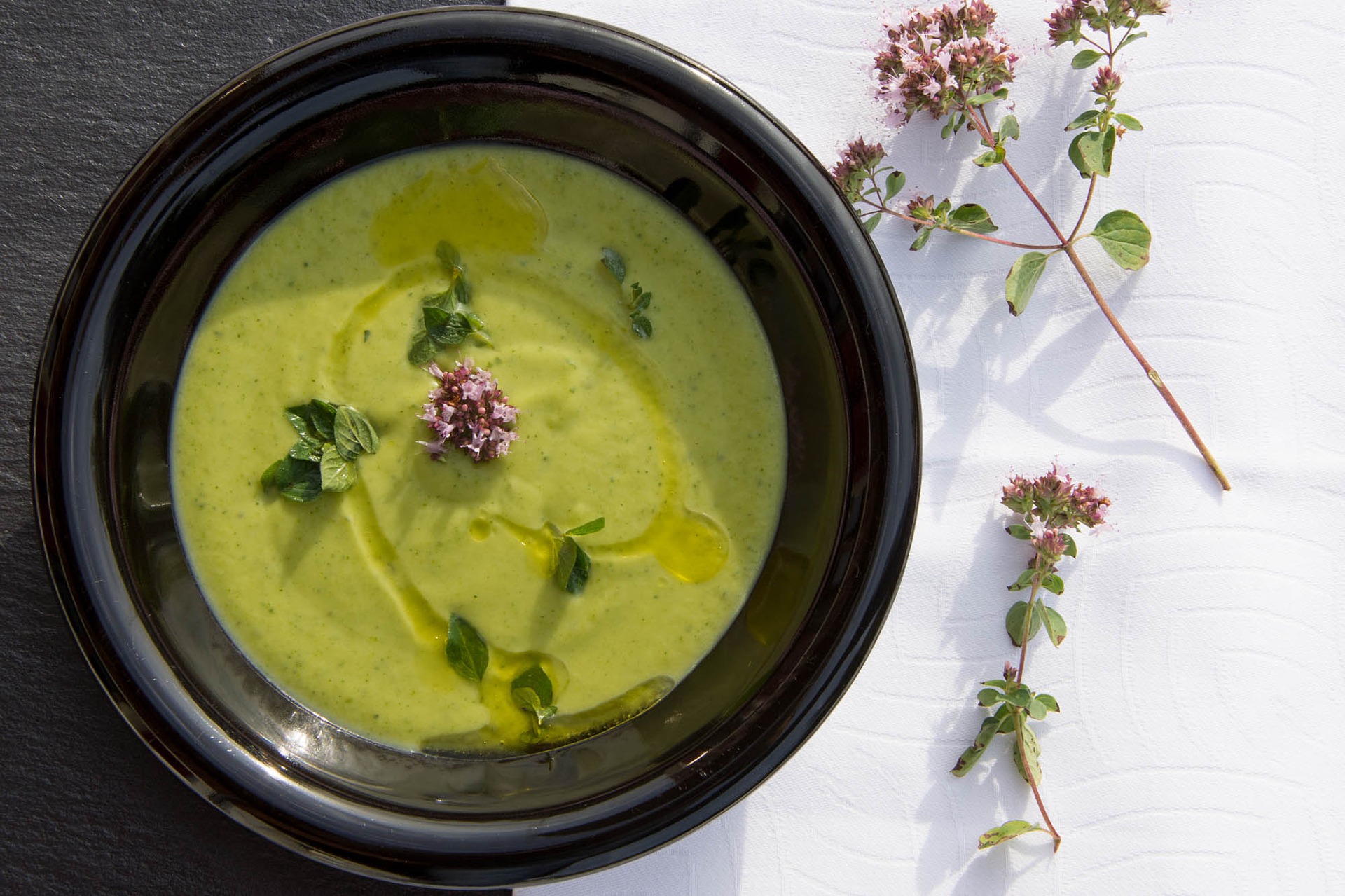 The flowers from herbs such as borage, oregano and thyme taste similar to the herbs themselves.  These can be sprinkled on dishes or used in cooking similarly to the leaves.
Dandelions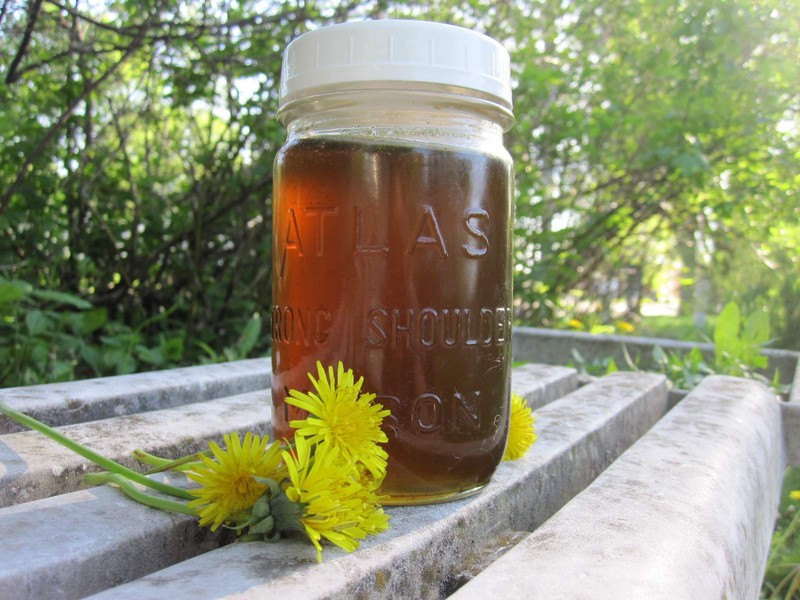 Dandelion blossoms are generally plentiful and make wonderful additions to many dishes.  They can be battered and fried, stirred into corn muffins, dandelion wine and much more.  Our family especially loves dandelion syrup and dandelion fritters.
Important notes:

Remember to only eat

flowers

that you know were grown organically.
Be sure you are 100% certain about your

flower

variety.
Use caution eating

flowers

if you have allergies, asthma or hay fever.
Remove pistils and stamens from

flowers

before eating or stuffing. Eat only the petals

Edible

flowers

each have their own unique tastes (even between varieties).  If you're not sure of an

edible

flower

's taste, nibble it before cooking with it.
Some

flowers

, such as marigolds, are perfectly

edible

but are not always tasty.  These can make pretty garnishes that can be removed before eating.
Some

flowers

, such as lavender, are

edible

but have a very strong flavor.  Use these very lightly.
Many

flowers

wilt or brown very quickly.  For best results, pick them or purchase them right before use.
Some

flowers

are poisonous.  Only cook and garnish with

flowers

that you have confirmed are

edible

.

For an extensive list of edible flowers and their attributes, see this chart (which is no longer online but is viewable here in the wayback machine).
Where to find

edible

flowers

:

The best way to find organic edible flowers it to grow your own, organically.  Most florists sell pesticide-treated flowers, so these are not suitable for cooking.  Farmers Markets often sell edible flowers, especially zucchini blossoms.  Also see if organic gardening friends are growing any varieties you're anxious to sample.
You can forage quite a few edible flowers, such as elderflowers, clover flowers, day lilies and honeysuckle.  Look for upcoming posts about foraging edible flowers soon.
I also feature quite a few elder flower recipes for elderflower soda and sparkling wine, elderflower fritters, elderflower tea, elderflower jelly, elderflower wine, elderflower liqueur,  elderflower syrup and more in my elderberry foraging book.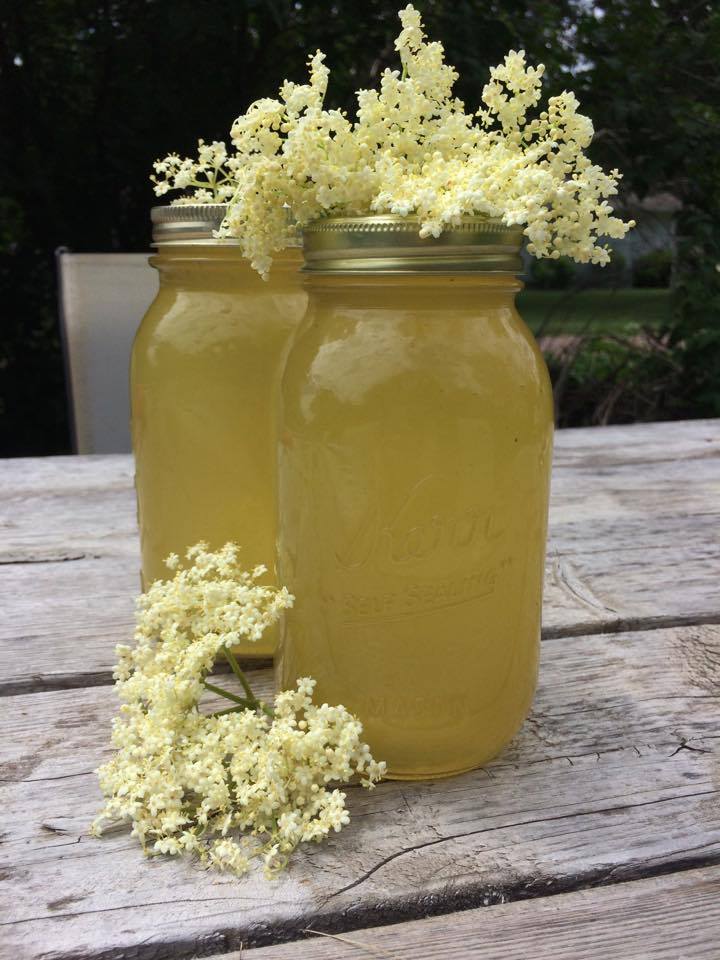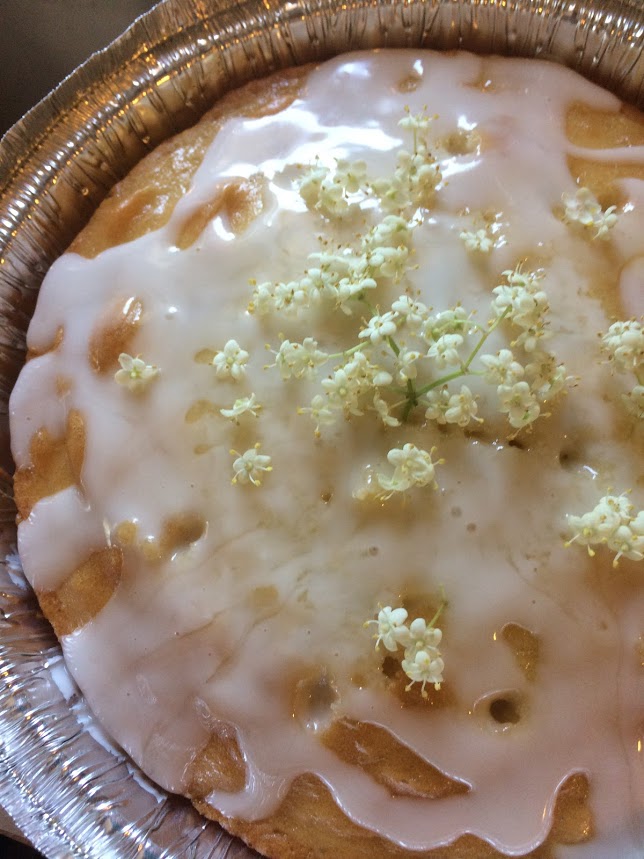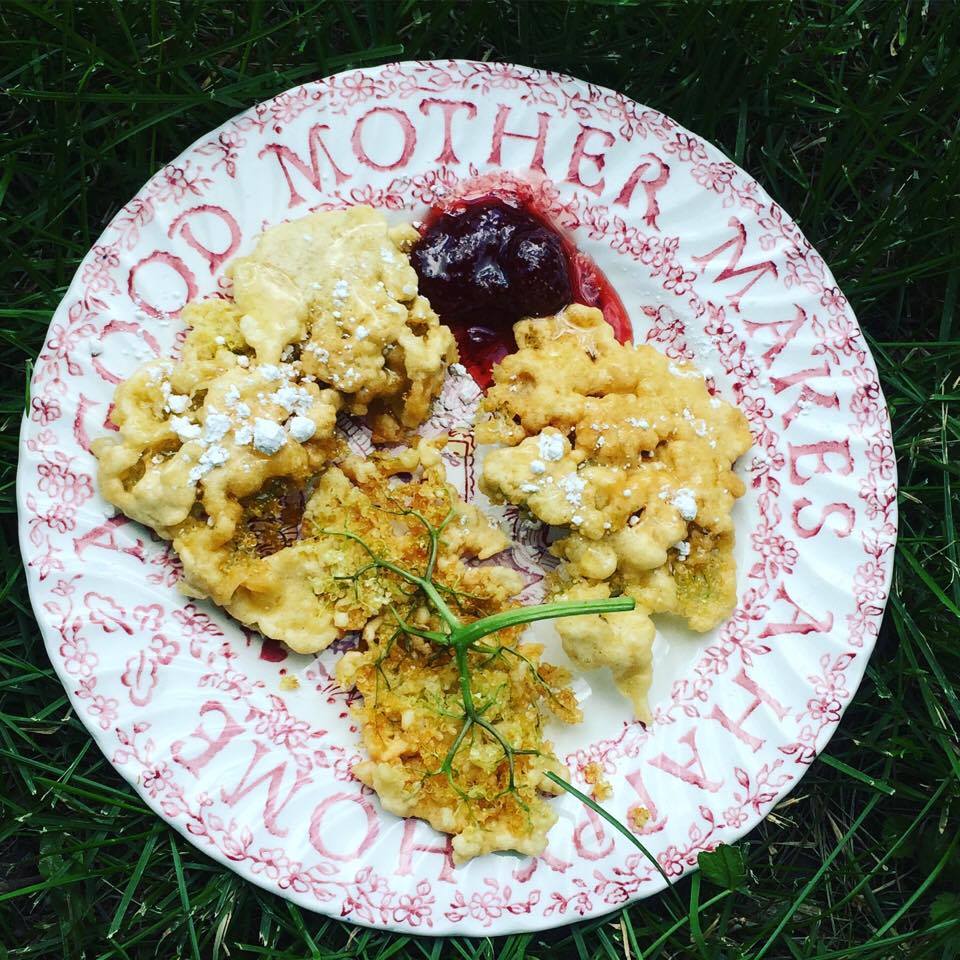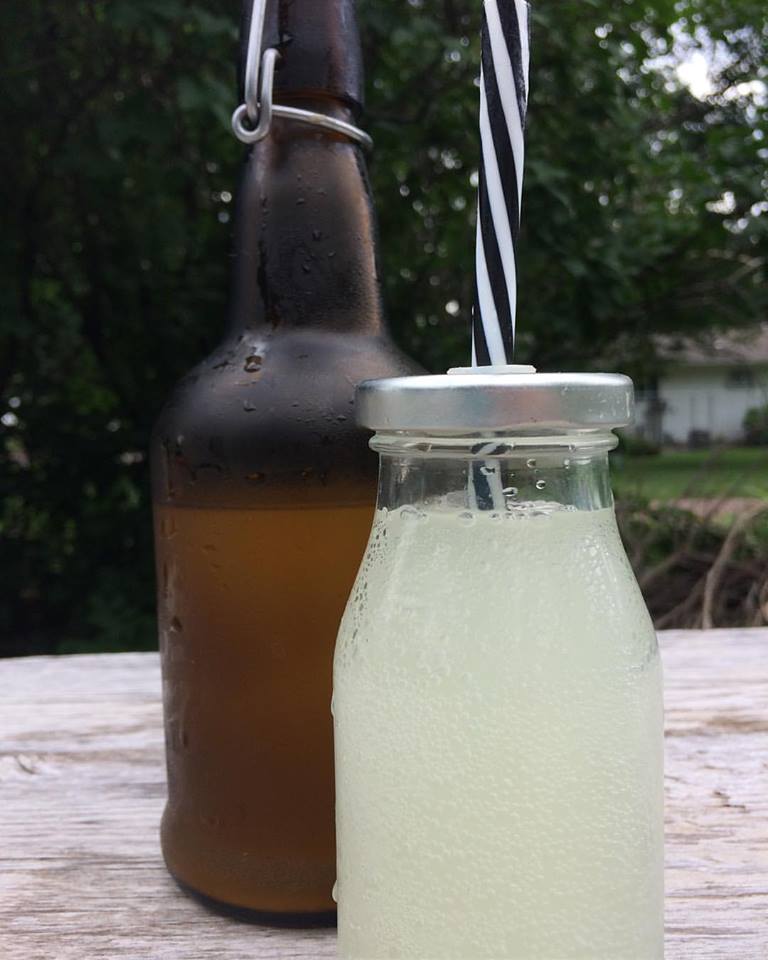 Want to try cooking with some

edible

flowers

?  I'll be featuring a variety of recipes for edible

flowers

here in the next few weeks.
What are your favorite edible flowers?
Please follow and like us: