Looking for some creative alternatives to gift wrap and
wrapping
paper
? From sheet music to pages from ruined children's books to silk scarves, here are all sorts of fun (and earth friendly!) things to
wrap
presents with. Not only are they better for the environment, but many of them are free, too.
In many cases, the "wrapping" can be used by the recipient, too.
https://www.instagram.com/p/Bc8UTOYnx33/
https://www.instagram.com/p/BnQ5q5knqgp/
https://www.instagram.com/p/Bjmm9uYgqbX/
Old maps   



Brown paper bags 

https://www.instagram.com/p/Bpwp2IYlpG1/
Catalog pages



Vintage or interesting boxes 

Old phone book pages (let kids decorate these with stamps or markers)

Old calendar pages



Pages from old, unwanted books
Felt scraps tied up with string or ribbon  

Pages from ruined children's books (this is a great way to reuse that sweet children's book that gets ripped up or drawn all over)

Reused gift bags



Work documents like blueprints and spreadsheets

Vintage pillow cases (this is good for oversized or oddly shaped gifts — tie shut with some silk ribbon)

Tea towels and dish towels (Head to The Housewife Rookie for more on this sweet idea)



Wallpaper (left over rolls or pages from old sample books)

Lunch bags 

Pages from children's coloring books and workbooks

Crossword puzzle pages

Newsprint end rolls (most newspapers will give this away free, then you and the kids can decorate it if you like)

Baby blankets
Magazine pages

Burlap sacks (we buy organic imported rice in bulk at Costco that comes in wonderful burlap sacks with zippers, and you can also look for bags from coffee beans) 

Newspaper pages (you can also let kids paint it as an art project first)
https://www.instagram.com/p/BT6x82xBjOx/
Old posters

Gift boxes (they can be reused or used to store the present)

New reusable shopping bags (the recipient can then use the bags for shopping!)

Scrap fabric
https://www.instagram.com/p/BdCATUghNad/
Tins with lids 


Pages from an old atlas 

We've also used old mylar balloons, colorful tissue paper and decorated shipping boxes in a pinch, too.
What to do about especially large or oddly shaped presents?
Things like nice blankets (this can be part of the gift too!), quilts, vintage sheets, reusable gift bags, newspaper pages, or simply lengths of fabric (sew it into a bag shape if you're up for it, or simply gather and tie it) can all work well.  Most of these can be used in another way once the gift is opened.
And in a pinch, there's always the old standby of large garbage bags — especially if you add some fun trimmings.  It's what's inside that counts!
You can save trimmings like lengths of ribbon in glass jars for a festive, easy way to store bits of decorations to add something special to your packages. Save bows in one of your holiday gift bags.
If you plan on using fabric like scarves or tea towels to
wrap
gifts, be sure to check out
this wonderful page
from Japan's Ministry of the Environment about how to use a furoshiki (a large square of fabric) to
wrap
gifts in all sorts of creative, wonderful ways.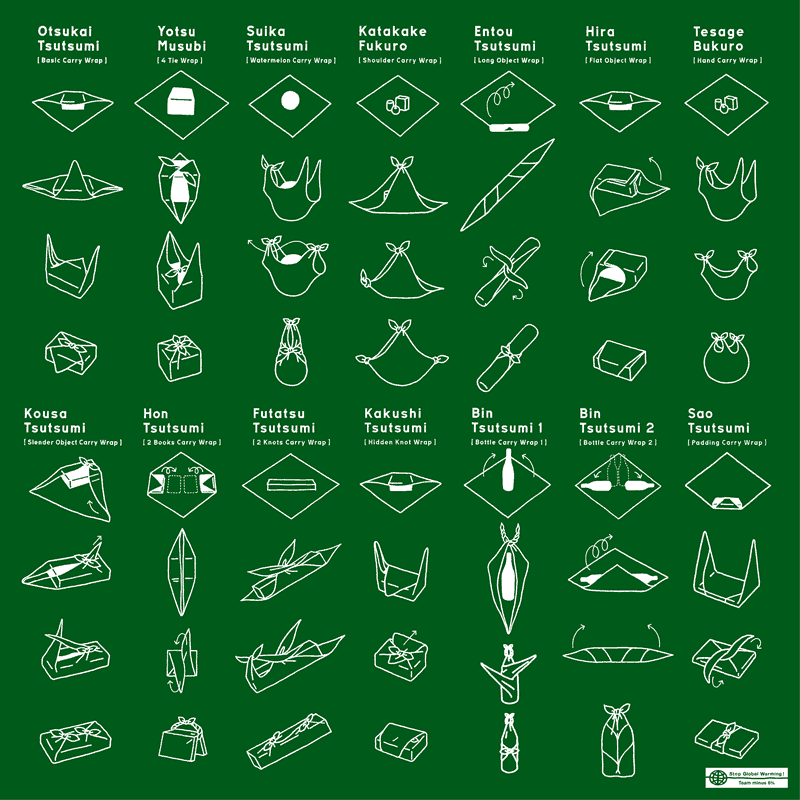 Do you have other suggestions?  Please leave them in the comments!
Please follow and like us: