It's acorn season, and anybody who follows my Instagram knows that our family has been foraging, processing and cooking with acorns all month. 
I made up a batch of acorn drop biscuits last night and they were a huge hit.  Alex ate five himself!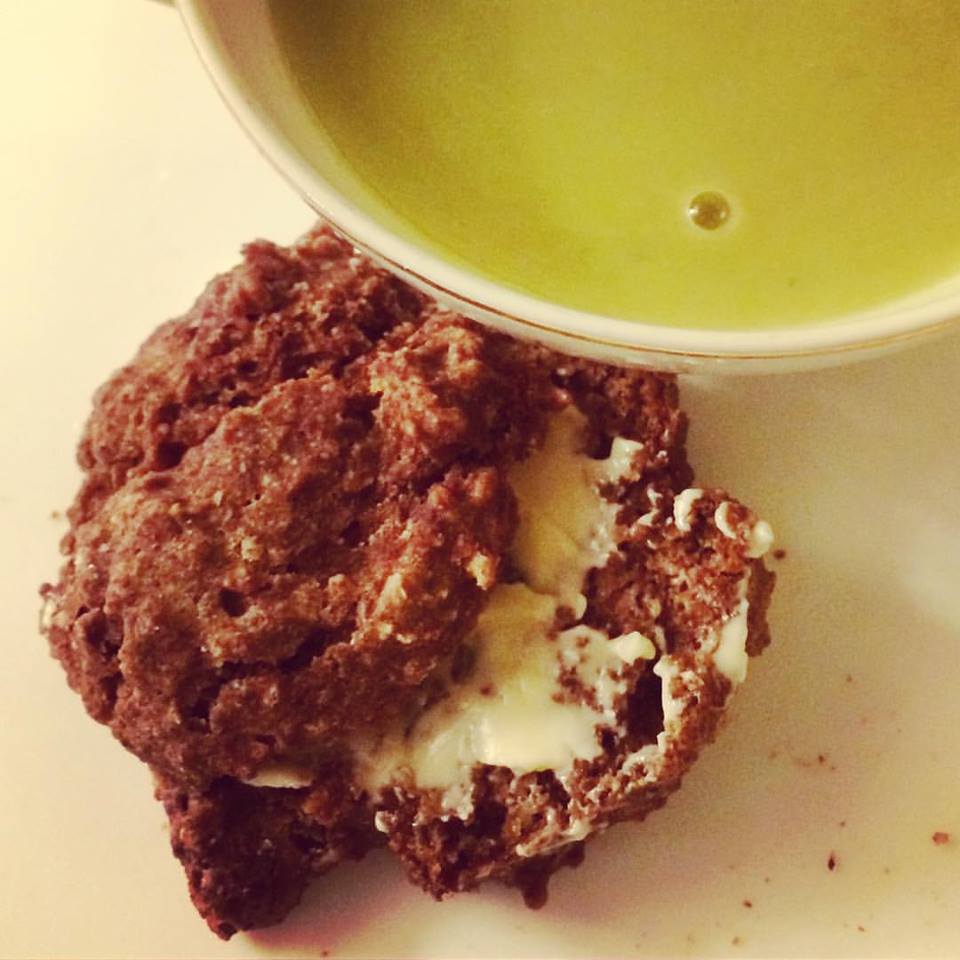 They are light and delicious, with the perfect blend of acorn flour for that distinctive acorn flavor and other flours for a fluffy texture.  They're also really quick and easy to throw together!
Folks on Facebook asked for the recipe so I'm putting it up here.
These happen to be gluten free and vegan, but the recipe is completely adaptable to suit any dietary needs or whatever you have in your pantry.  
Acorn Drop Biscuits
Makes 8 large biscuits or about 15 small
Ingredients:
1/2 cup acorn flour

1 cup gluten-free flour mix OR all purpose flour

1 tsp baking powder

1/2 tsp baking soda

1/4 tsp salt

1/2 tsp xanthan gum (omit if your mix has it or if using wheat flour)

1/4 cup shortening (I use organic)

scant 1 cup non-dairy milk (or milk)

1 TBS apple cider vinegar
Directions:
Preheat oven to 425.

Pour your apple cider vinegar into a measuring cup and then add milk to the one cup line.  Stir and set aside.

In a mixing bowl, combine all dry ingredients with a biscuit cutter or fork.

Cut the shortening into the flour mix and mix until crumbly and no large lumps remain.

Add the milk mixture to the dough.  Stir until blended.

Drop by spoonfuls onto an ungreased baking sheet and bake 12-15 minutes or until just barely browned. 
Want to see some of the other goodies we've been cooking up with acorns?  Here are a few…
https://www.instagram.com/p/BZRcESMH__O/?taken-by=magicandmayhem
If you peek at my Instagram, I have lots of tips about foraging and processing acorns there, plus pictures of the process of cold water leaching, hot water leaching, etc.
I'm compiling all of these recipes and a ton of others with detailed information on how to forage acorns for my next book, which I mentioned earlier this month…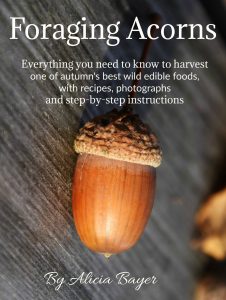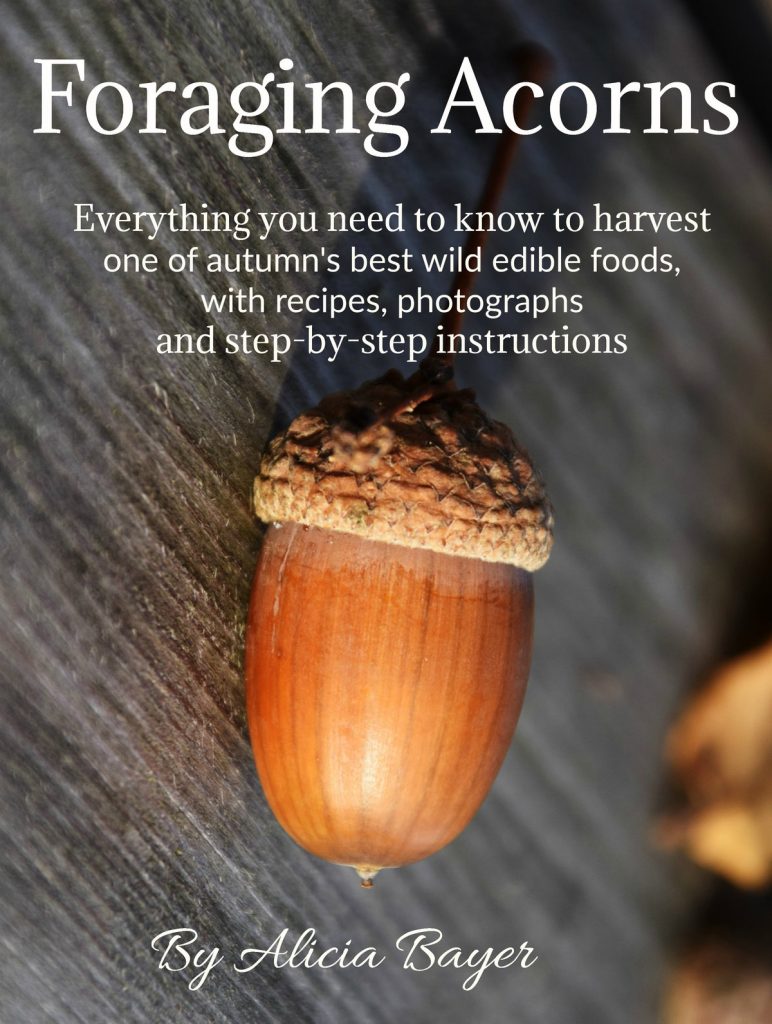 Stay tuned for more details on the book, and happy acorn season!
***
This post was shared at these great link parties:  One More Time, Nifty Thrifty Sunday, Bouquet of Talent, Silver Pennies, Sunday Linkup at ARWB, Vintage Show & Tell, Happy Homemaker Monday, The Art of Homemaking, Between Naps on the Porch,Motivate Me Monday, Modest Monday, Inspire Me Monday, Creating My Way to Success , Amaze Me Monday
Save
Please follow and like us: