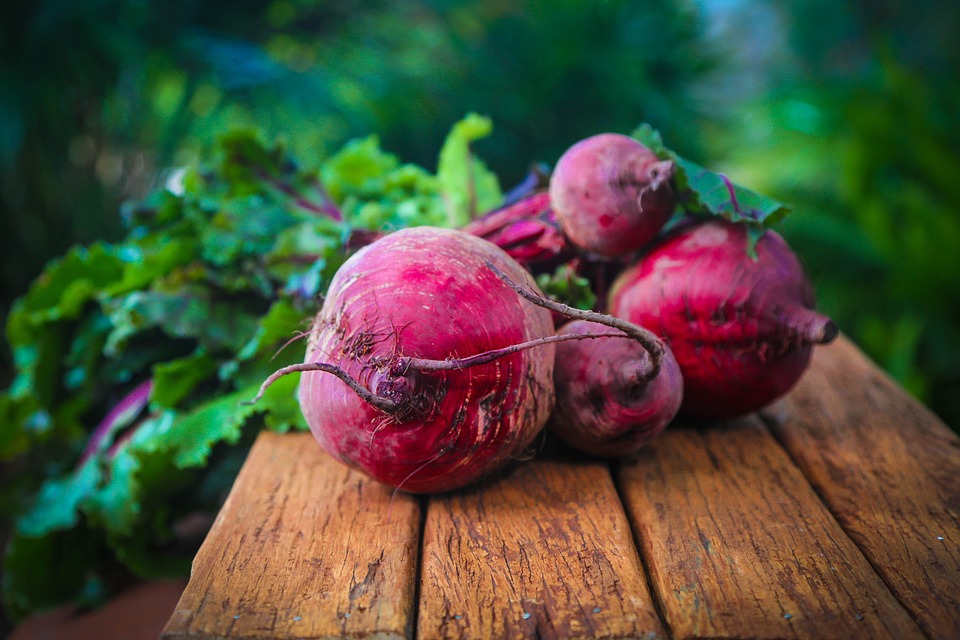 If you're lucky enough to have fresh beets in your garden or CSA box right now, don't use them all in the roasting pan or pickle jar. From flourless chocolate cupcakes to beet pasta, there are oodles of wonderful ways to use beets in delicious new ways.
These brightly colored veggies are surprisingly versatile. Here are some great ways to use them.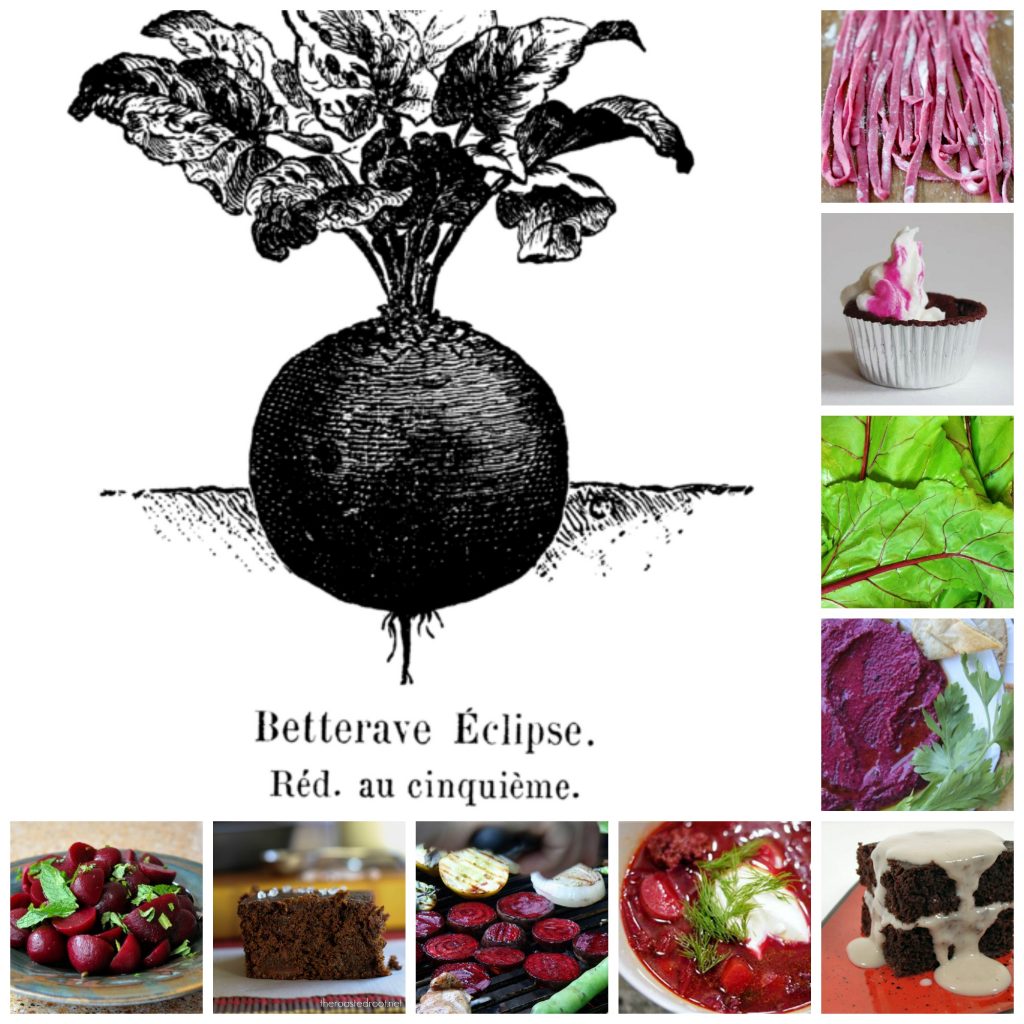 On the grill – Put well scrubbed beets (sliced if they are large and you want to speed cooking) on a sheet of tin foil and drizzle well with olive oil. Toss to coat. Sprinkle with salt and pepper and seal the foil into a pouch. Grill on high heat for about a half hour for whole beets or less for sliced, or until fork tender. Also try faster Grilled Beets by slicing them and using olive oil and herbs straight on the grill.
Roasted – Beets can be easily roasted by coating them in olive oil, wrapping in tin foil and cooking at high heat for about an hour. The roasted beets can be kept in the refrigerator to use in recipes throughout the week.
For hummus
– Food.com features a recipe for a vibrant
Roasted Beet Hummus
that promises to be a kid-pleaser.
For natural food coloring – Boil beets in water until tender, and then rub peels off with fingers. Use beets in a recipe reserve in the refrigerator for later. Strain the cooking liquid and save in a jar in the refrigerator to use within the week or freeze in an ice cube tray. Add a few drops at a time to whatever food you'd like to tint pink, such as frosting, cake batter or mashed potatoes.
In green smoothies – Don't discard the greens! Besides making great greens when sauteed, they work well in green smoothies. Add a small handful to your favorite green smoothie recipe for a nutrient-packed addition. Since the greens have a somewhat distinctive taste, add fruits with some kick of their own to balance flavors (such as citrus, cranberry or pineapple), along with traditional add-ins such as bananas, ice cubes, frozen fruits, juice and/or kefir.
In borscht
– Here's a recipe for a
Ukrainian Red Borscht Soup
that earned high marks on
allrecipes.com
. There are lots of arguments about what makes a "real" borscht, so feel free to experiment with other recipes online to find your family's favorite.
Refrigerator pickles

–
Finally, if you still want some of those classic pickled beets, you can enjoy the taste of pickled beets easily with quick recipes like
Refrigerated Pickled Beets
that take just minutes and keep for months in the fridge.
Enjoy!
Please follow and like us: