There are some recipes I put on this blog because friends and family ask me for the recipe so often and I want to have an easy way to give it to them.  Victoria's cranberry sauce is one of those recipes.  It's so easy that it's hard to believe that it is so tasty, and it's so much better than that terrible stuff you get in a can. 
I put our oldest child, Victoria, in charge of making the cranberry sauce for our family feasts many years ago because it was a simple recipe that was perfectly suited for a child to contribute to the dinner.  It's become a favorite not only in our family but in many of our friends' families too.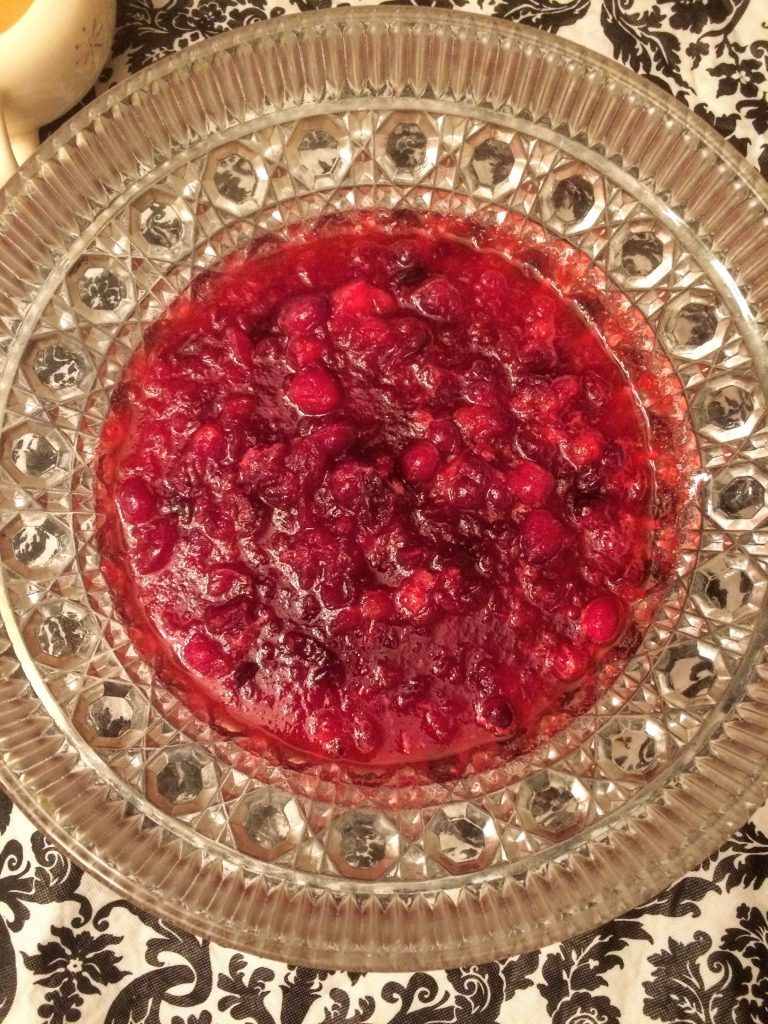 Every year around this time, at least one friend messages me and asks me to repost the recipe, especially when they're in charge of bringing a dish and want one that's simple, delicious and works for multiple dietary needs (it's naturally vegan and gluten free, and free of nuts, soy, eggs and other allergens).  It could be converted to paleo if you used a natural sweetener, though we use organic sugar.  It is sweet, tart and delicious with a Thanksgiving or Christmas dinner and also on sandwiches with leftovers the next day. 
This would probably be good with wild berries too (especially sour ones), but we haven't tried it with foraged fruits yet.
Victoria's Orange Cranberry Sauce

Ingredients:
     12 ounces cranberries (1 bag)
     1 cup sugar
     1 cup orange juice
Directions:
Pour the orange juice and sugar into the saucepan and cook on medium heat.  Heat and stir until the sugar dissolves.
Stir in the cranberries and cook until the cranberries begin to pop (about 10 minutes).  Keep stirring until most of them have burst.
Remove from heat and pour into a mixing/serving bowl.  Let cool slightly.
Mash with a potato masher. 
Let the sauce sit before serving and it will thicken.  Serve warm, room temperature, or chilled.
Please follow and like us: