I thought I'd share another acorn recipe from my acorn book, in case anybody else has a stash of newly foraged acorns waiting to be put to good use. 
This is an ice cream recipe I developed, and like the acorn drop biscuit recipe it is also vegan.  There is a traditional acorn ice cream recipe in the book, too, with the traditional cream, milk and eggs, but this recipe is dairy-free and egg-free.  It's also much quicker and easier to make than traditional ice cream.  Depending on which non-dairy milk you use, it can also be paleo. 
** Be sure to use acorns that have been leached of their bitter tannins, as always.
Note:  If you don't have any acorns you can substitute chestnuts, which are somewhat similar in flavor.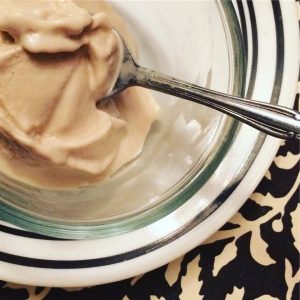 Ingredients:
½ cup roasted leached acorns (or dried leached acorns, briefly toasted on the stove top over medium heat until fragrant)

1 ¼ cups sweetened vanilla

almond milk,

soy milk or non-dairy milk of choice

½ cup maple syrup

1 can full-fat coconut milk
Directions:
Freeze the bowl of your ice cream maker at least 24 hours in advance (I just keep mine in my chest freezer so it's always ready).

Finely chop your acorns and put in a saucepan with the non-dairy milk. Bring to a simmer and simmer for 10 minutes, stirring occasionally. Cool slightly.

Transfer acorns and non-dairy milk to a Vitamix (this is the one I have, which I've had for years and absolutely love) or other high powered blender or food processor and blend until absolutely smooth, about 1-2 minutes. Add the maple syrup and coconut milk. Blend again.

Chill the mixture in the refrigerator for at least 2 hours, or until very cold.

Pour mixture into ice cream maker and churn until it reaches the desired consistency, about 20 minutes.

Transfer ice cream to an airtight container and freeze until firm, 2-3 hours. Soften a few minutes at room temperature before scooping, if desired.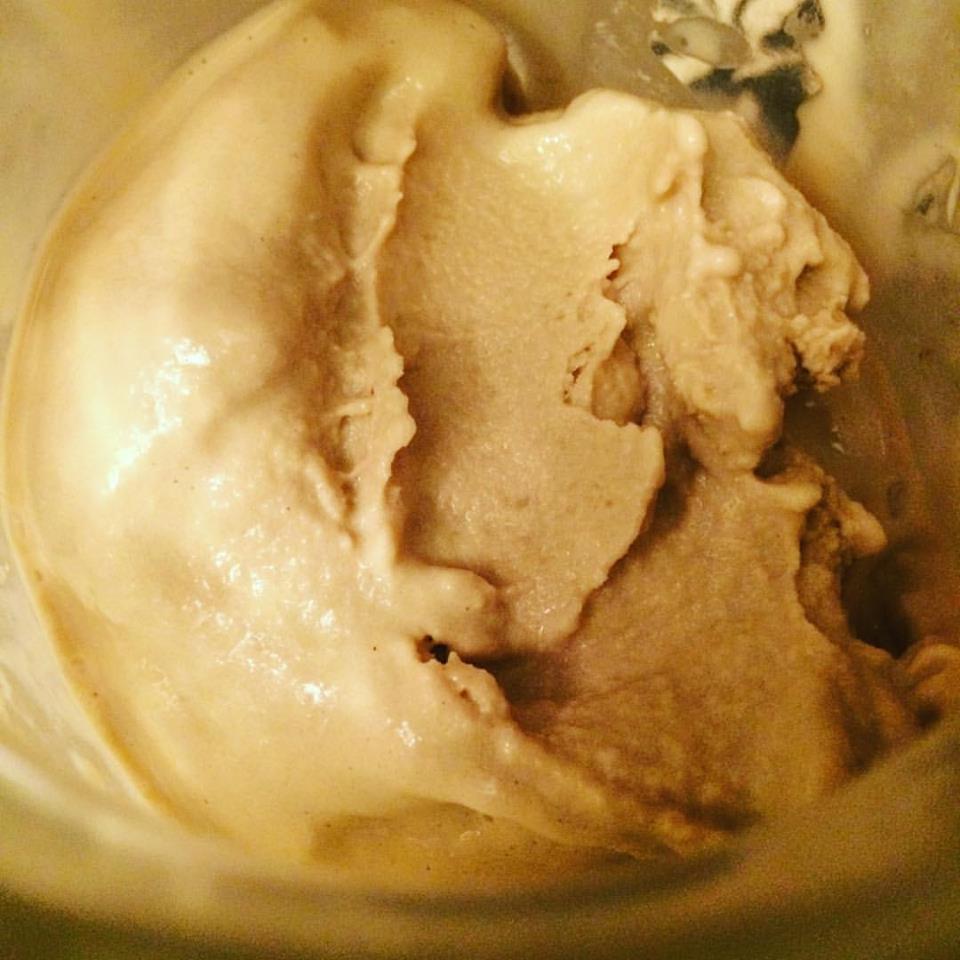 This post contains affiliate links.  Thanks for your support of our site!
Save
Save
Please follow and like us: