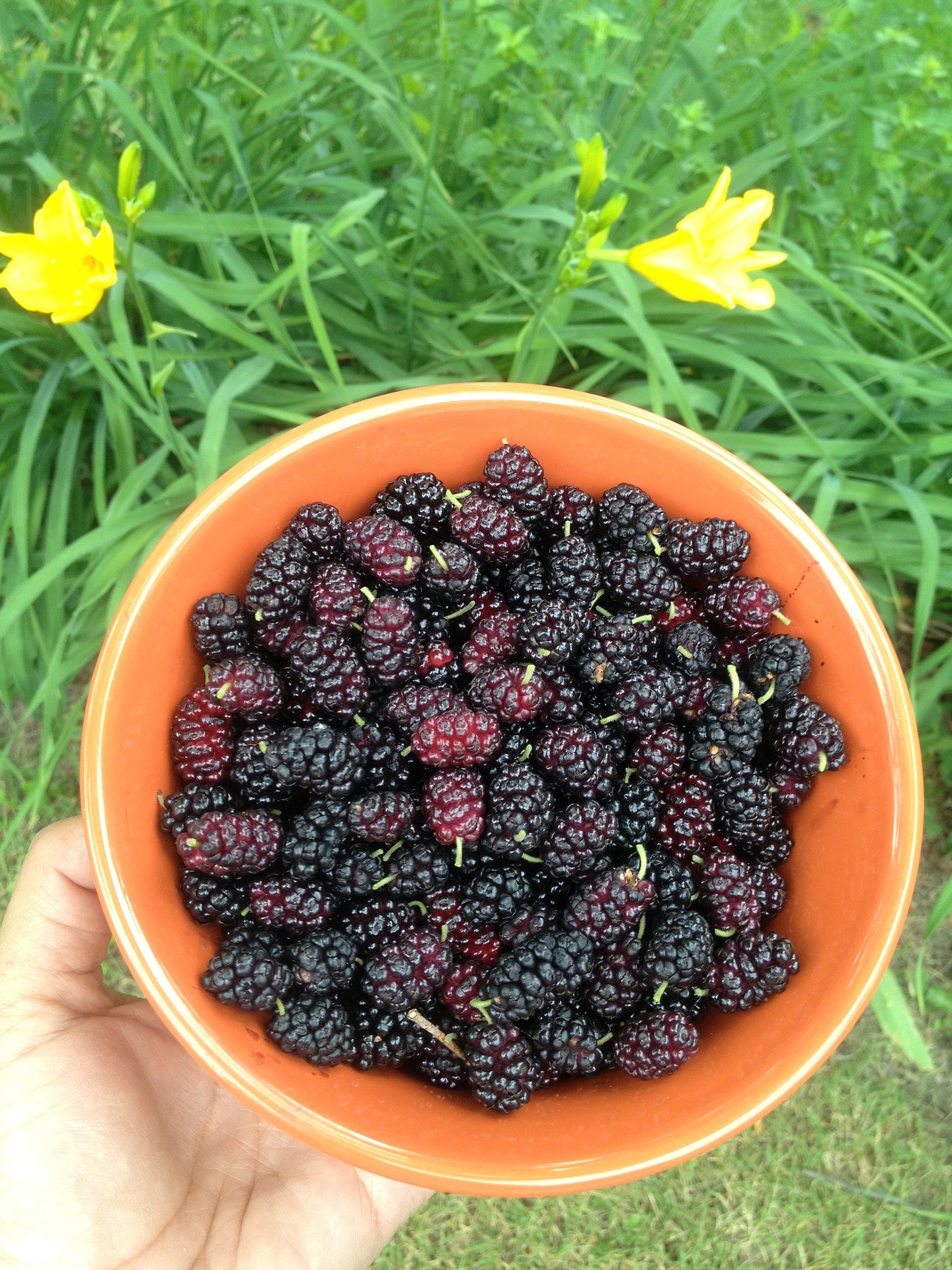 (Note from Daryl:  This was originally shared in my urban foraging column on Examiner many years ago.)
I shared how to easily harvest mulberries with your kids last week. Now, here are ten great ways to use your haul.
A little about mulberries: You can use them in any recipe that calls for berries. If the berries are fully ripe, the stems are soft and completely edible (and will turn purple and look inconspicuous when cooked up), but you can cut them off if you want to.
(They also stain everything — clothes, fingers, faces, you name it — a lovely pinkish purple. If you like, you can use this to your advantage and purposely dye old clothes with the kids outside for a fun messy craft.)
Ten delicious ways to use mulberries
Flash frozen berries
One of our favorite ways to eat them is to simply flash freeze them and eat them as a snack. Put the berries on a cookie sheet lined with parchment paper and let them freeze (4 hours or so). Put them in a freezer bag for later, and enjoy a handful whenever you want a treat.
Triple Berry Sauce
(used as a topping for cakes, ice cream, or as a filling for crepes)
* mulberries
* black raspberries or any other berries you have on hand
* bush cherries or any other slightly sour fruits you have on hand
* sugar
* cornstarch
Simmer the berries for 10 minutes with sugar to taste (it varies depending on the fruits and your personal preference). Thicken it with a little cornstarch mixed with water.
Mulberries and milk
(breakfast)
* Mulberries
* Milk
* Sugar
Simply put the mulberries in a bowl, cover with milk, and add a sprinkle of sugar. Delicious!
Mulberry Sorbet
Mulberry sorbet is a delicious dessert – requires an ice cream maker.
Mulberry parfait
* Mulberries
* Yogurt
* Granola
Layer the mulberries and yogurt in a glass, and sprinkle the granola on top.
Homemade slushies
* Mulberries
* water or juice
* sugar
Flash freeze the berries, then blend them with the liquid and a little bit of sugar to taste. You can add other fruits or berries as well.
Mulberry fruit leather 
We do this with a lot of our fruits and berries, and it's always delicious.
Mulberry smoothies
* Frozen mulberries
* Frozen bananas
* Water or almond milk
* Yogurt
Combine all the ingredients in a blender and mix until smooth.
Mulberry syrup
Mulberry syrup is a simple and delicious topping.
Mulberry ice milk
(dessert)
* frozen mulberries
* milk or almond milk
* sugar
Put the frozen berries in a bowl and pour milk over them, then sprinkle it with a little sugar. Stir it until the milk starts to thicken.
Enjoy!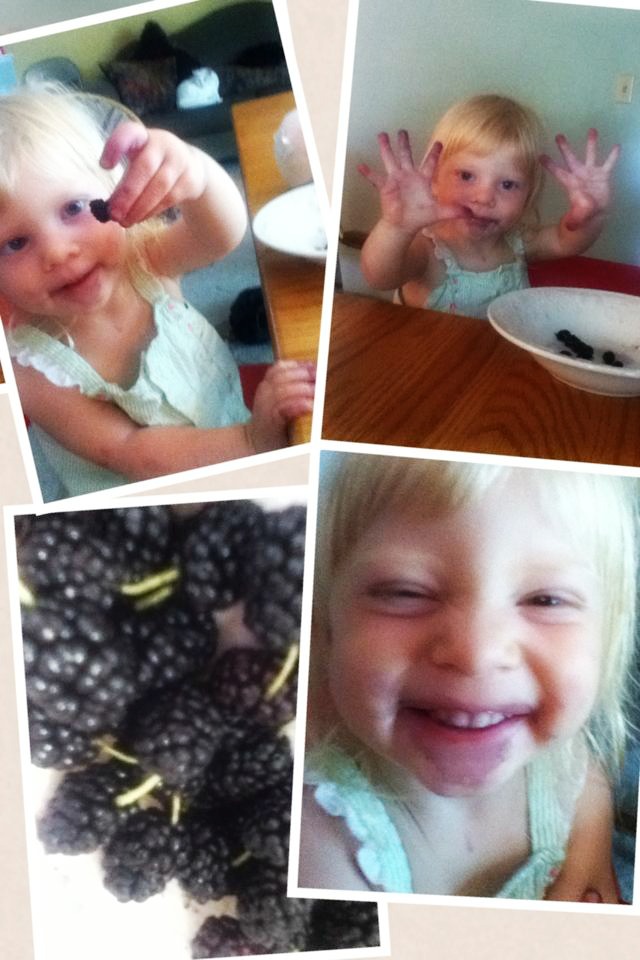 Please follow and like us: