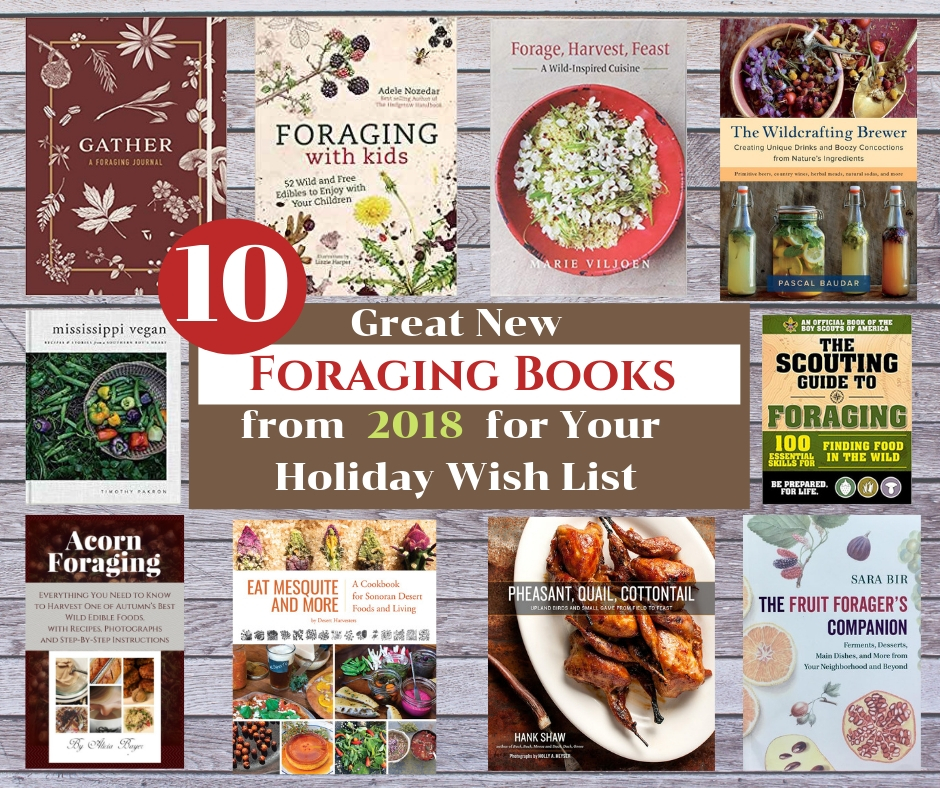 2018 was an unbelievable year for fantastic new foraging books.  There was something for everyone, from vegans to hunters, new foragers to seasoned experts, whether you live down south, in the desert or in New York City, and whether you want to learn about creating wild beer and wine, how to teach your children to forage, or are just looking for wonderful new wild food recipes.
Here are ten wonderful new foraging books from 2018
Many of these are going on my holiday wish list — and there are a few that I've already bought because I love them so much. 
All of these would make great Christmas presents for that forager in your life — or would be great to get yourself as a treat.
Foraging with Kids: 52 Wild and Free Edibles to Enjoy With Your Children, by Adele Nozeda

This British book is on my wish list for sure.  It's delightfully written with black and white illustrations, recipes and great charts.
A fun, informative and practical introduction to safely foraging with kids, from the UK's bestselling foraging author.

In today's world of increasingly sedentary lifestyles and a growing detachment from the food that we eat, it has never been more important to encourage children to put down their screens, get outside and engage with the natural world around them. Foraging with Kids is a fun, practical book for parents to work through with their children that encourages families to interact with their environment and gain knowledge and practical understanding of the natural world through exploration and play. The projects are based around 50 easy-to-identify plants that are abundant in parks, forests and hedgerows worldwide, making the challenge of discovering functional flora just as achievable to those who live in the city as in the countryside. Once they have foraged their plants, children will be amazed by the diverse practical uses that they can set them to; from making soap from conkers or setting a delicious egg-free custard with plantain, to stopping minor cuts from bleeding with hedge woundwort. Children will take great pride in seeing their gatherings forming part of the family meal and parents will be amazed at how even the most vegetable-averse child will develop an enthusiastic appetite for a meal that they have contributed to. Illustrated throughout with beautiful hand drawings and with essential information on plant facts and identification, as well as a diverse range of engaging, practical projects that the whole family will want to get involved with, this is the perfect book for anyone who wants the children under their care to get outside, connect with nature and have a lot of fun in the process.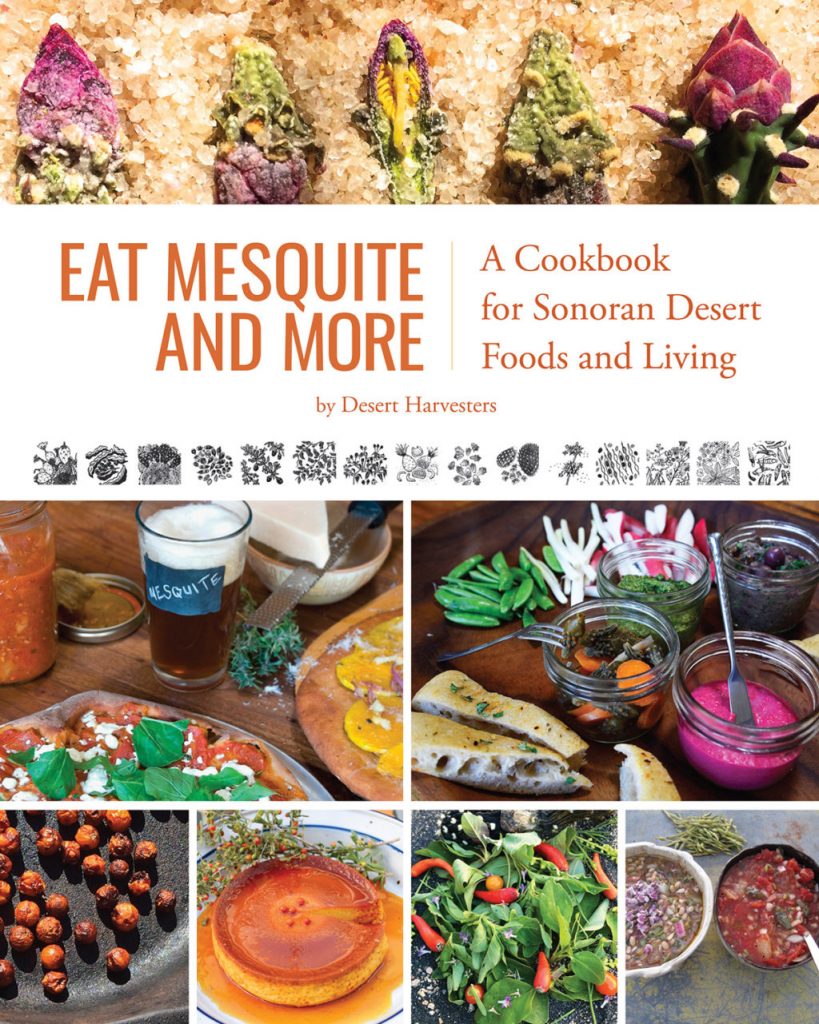 Eat Mesquite and More:  A Cookbook for Sonoran Desert Foods and Living by Desert Harvesters
Eat Mesquite and More celebrates native food forests of the Sonoran Desert and beyond with over 170 recipes featuring wild, indigenous foods, including mesquite, acorn, barrel cactus, chiltepin, cholla, desert chia, desert herbs and flowers, desert ironwood, hackberry, palo verde, prickly pear, saguaro, wolfberry, and wild greens. The recipes—contributed by desert dwellers, harvesters, chefs, and innovators—capture a spirit of adventure and reverence inviting both newcomers and seasoned experts to try new foods and experiment with new flavors.

More than a cookbook, this guide also encourages a renaissance of "wild agriculture," one that foregrounds the ethical harvesting and selection of wild foods and the re-planting of native food sources in urban and residential areas without imported water or fertilizers. It contains stories of significant individuals, organizations, and businesses that have contributed knowledge, products, and innovation in the planting, harvesting, and use of wild, native desert foods. Additional essays reveal the poetry of the foraging life, how to plant the rain, and medicinal uses and ethnobotanical histories of desert plants.
https://www.instagram.com/p/Bme25LHAa-B/
Forage, Harvest, Feast: A Wild-Inspired Cuisine, by Marie Viljoen
One intrepid cook's exploration of her urban terrain

In this groundbreaking collection of nearly 500 wild food recipes, celebrated New York City forager, cook, kitchen gardener, and writer Marie Viljoen incorporates wild ingredients into everyday and special occasion fare. Motivated by a hunger for new flavors and working with thirty-six versatile wild plants―some increasingly found in farmers markets―she offers deliciously compelling recipes for everything from cocktails and snacks to appetizers, entrées, and desserts, as well as bakes, breads, preserves, sauces, syrups, ferments, spices, and salts.

From underexplored native flavors like bayberry and spicebush to accessible ecological threats like Japanese knotweed and mugwort, Viljoen presents hundreds of recipes unprecedented in scope. They range from simple quickweed griddle cakes with American burnweed butter to sophisticated dishes like a souffléed tomato roulade stuffed with garlic mustard, or scallops seared with sweet white clover, cattail pollen, and sweetfern butter. Viljoen makes unfamiliar ingredients familiar by treating each to a thorough culinary examination, allowing readers to grasp every plant's character and inflection.

Forage, Harvest, Feast―featuring hundreds of color photographs as well as cultivation tips for plants easily grown at home―is destined to become a standard reference for any cook wanting to transform wildcrafted ingredients into exceptional dishes, spices, and drinks.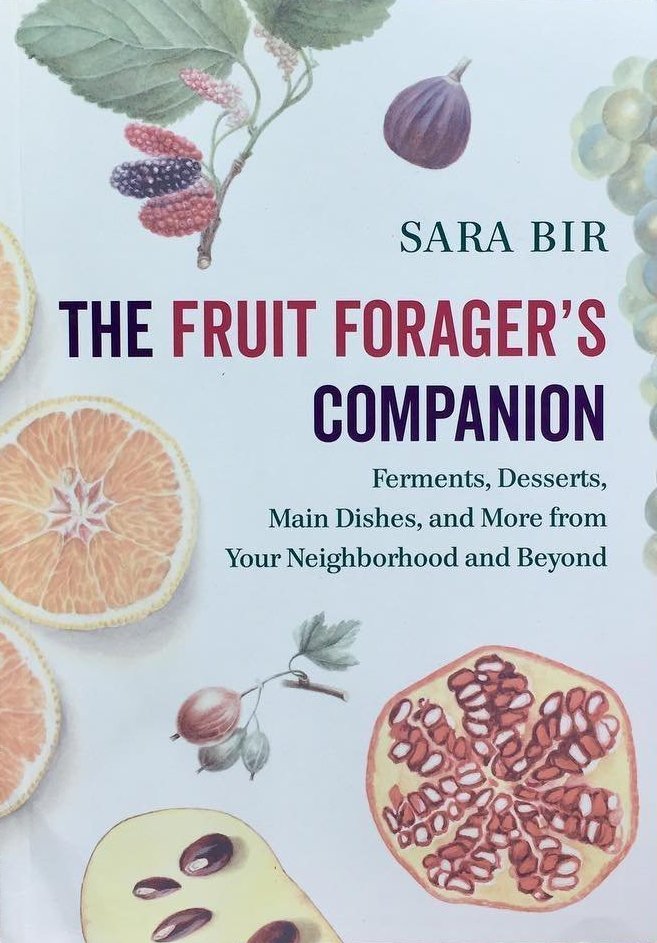 The Fruit Forager's Companion is a wonderful book that I reviewed here on the blog.  I highly recommend it and hoping to pick up a copy of my own.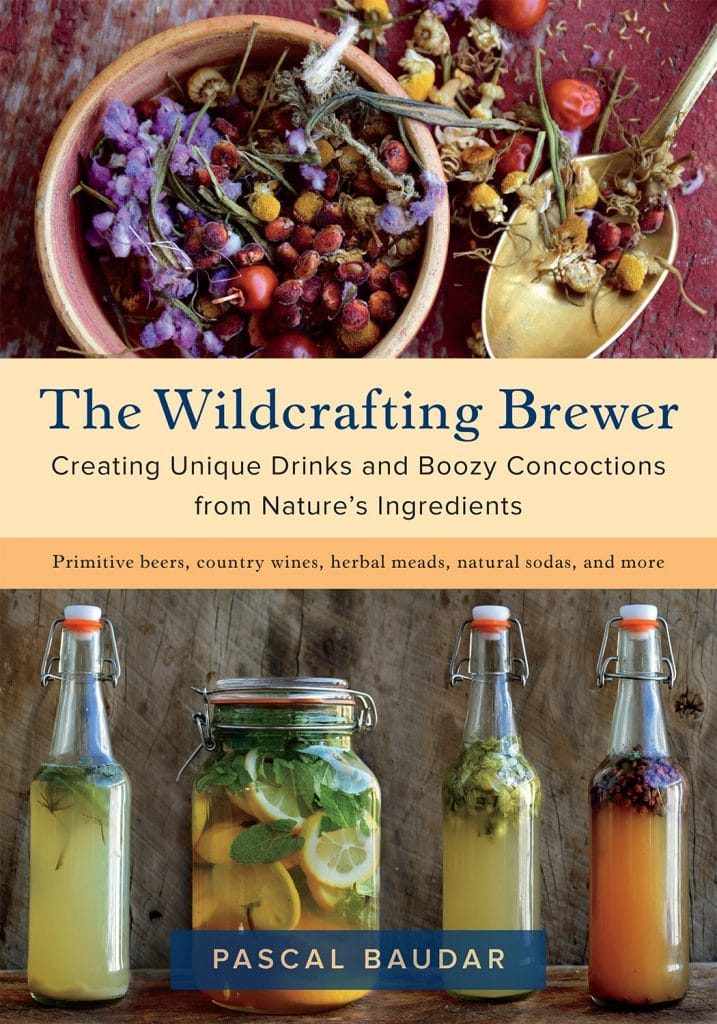 The Wildcrafting Brewer:  Creating Unique Drinks and Boozy Concoctions from Nature's Ingredients, by Pascal Baudar
I can't believe I haven't reviewed this fabulous book here, as it's one of my all-time favorites and one that I've been using all year.  I adore Pascal Baudar's books and his hard-core traditional brewing methods.  You won't find instructions to buy packets of this chemical and that additive for his wine, beer and soda recipes.  He even makes his own wild yeasts and teaches you how to create truly one-of-a-kind wild brews with foraged herbs, fruits, flowers and more.
https://www.instagram.com/p/BpS5nMfhR1V/
Mississippi Vegan isn't a foraging cookbook in its entirety, but it features recipes made with foraged ingredients.  I haven't read it (yet) but I'm curious to take a look.  It would make a fantastic gift for a vegan or vegetarian forager on your gift list.
Inspired by the landscape and flavors of his childhood on the Mississippi Gulf Coast, Timothy Pakron found his heart, soul, and calling in cooking the Cajun, Creole, and southern classics of his youth. In his debut cookbook, he shares 125 plant-based recipes, all of which substitute ingredients without sacrificing depth of flavor and reveal the secret tradition of veganism in southern cooking.

Finding ways to re-create his experiences growing up in the South–making mud pies and admiring the deep pink azaleas–on the plate, Pakron looks to history and nature as his guides to creating the richest food possible. Filled with as many evocative photographs and stories as easy-to-follow recipes, Mississippi Vegan is an ode to the transporting and ethereal beauty of the food and places you love.
Pheasant, Quail, Cottontail:  Upland Birds and Small Game from Field to Feast, by Hank Shaw, with Photographs by Holly A. Heyser
A comprehensive, lushly illustrated cookbook devoted to preparing and cooking upland birds and small game, both wild and domesticated, from the author of the award-winning website Hunter Angler Gardener Cook.
On the other end of the culinary spectrum, this new book by renowned foraging author Hank Shaw would make a good gift for the hunter in your family.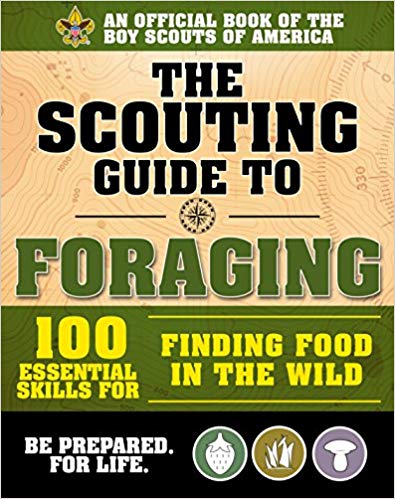 The Scouting Guide to Foraging: An Official Boy Scouts of America Handbook: Essential Skills for Finding Food in the Wild, by The Boy Scouts of America
Due to be released November 20, this book shows promise for teaching kids (and grown ups) how to forage for wild foods.
In Scouting's Guide to Foraging, current Scouts, Scout alumni, and readers interested in the outdoors are provided with time-tested advice on how to safely identify, harvest, and use edible wild plants. Some practical tips include:

How to identify different parts of plant stems, leaves, flowers, and fruit
Where to locate and forage edible plants
Which plants are valuable sources of nutrition and which should be avoided
How to harvest, store, and prepare plants for eating
Ways to cook your finds
How to use plants for tinder, natural dyes, and insect repellants
And so much more!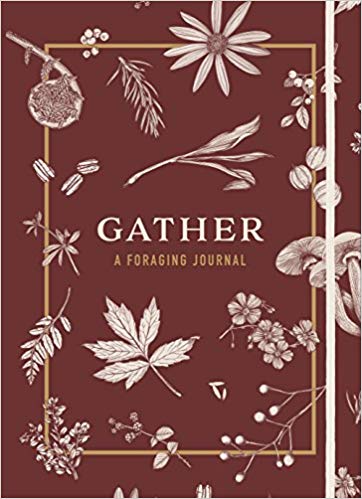 Gather: A Foraging Journal, by Maggie Enterrios
I'm absolutely in love with this gorgeous, helpful foraging journal that can be used in any year to record foraging finds, recipes, sketches and more.
We tend to note our foraging hauls on notebook pages stuck on the fridge or on the free printable foraging record keeping pages that I've posted here, but I adore this book and would love to start keeping a yearly record like this.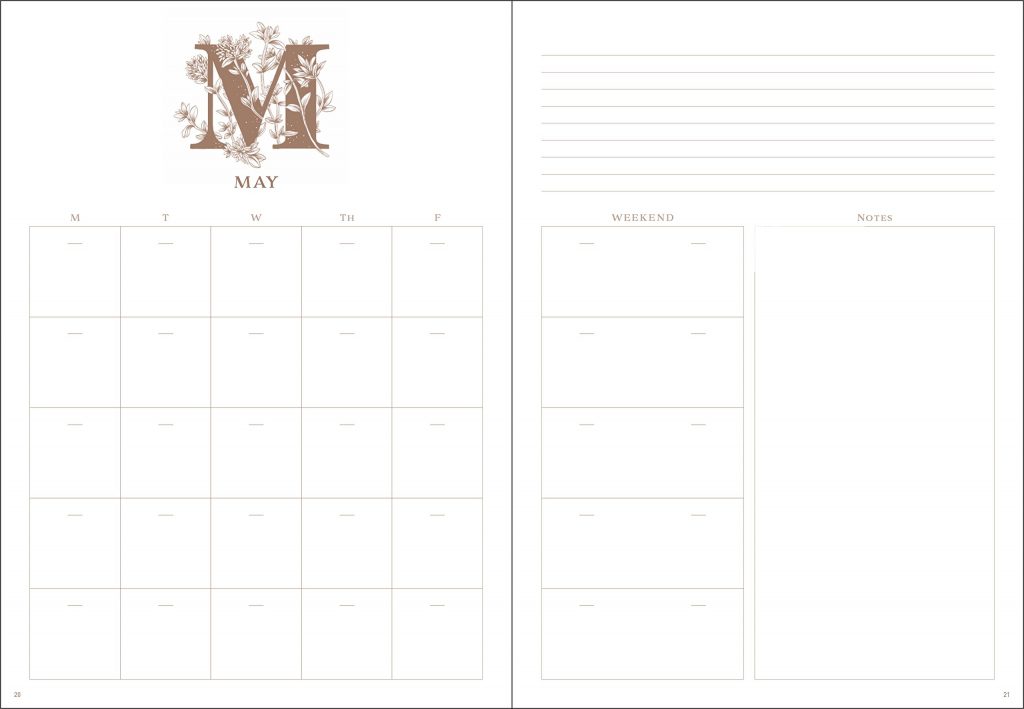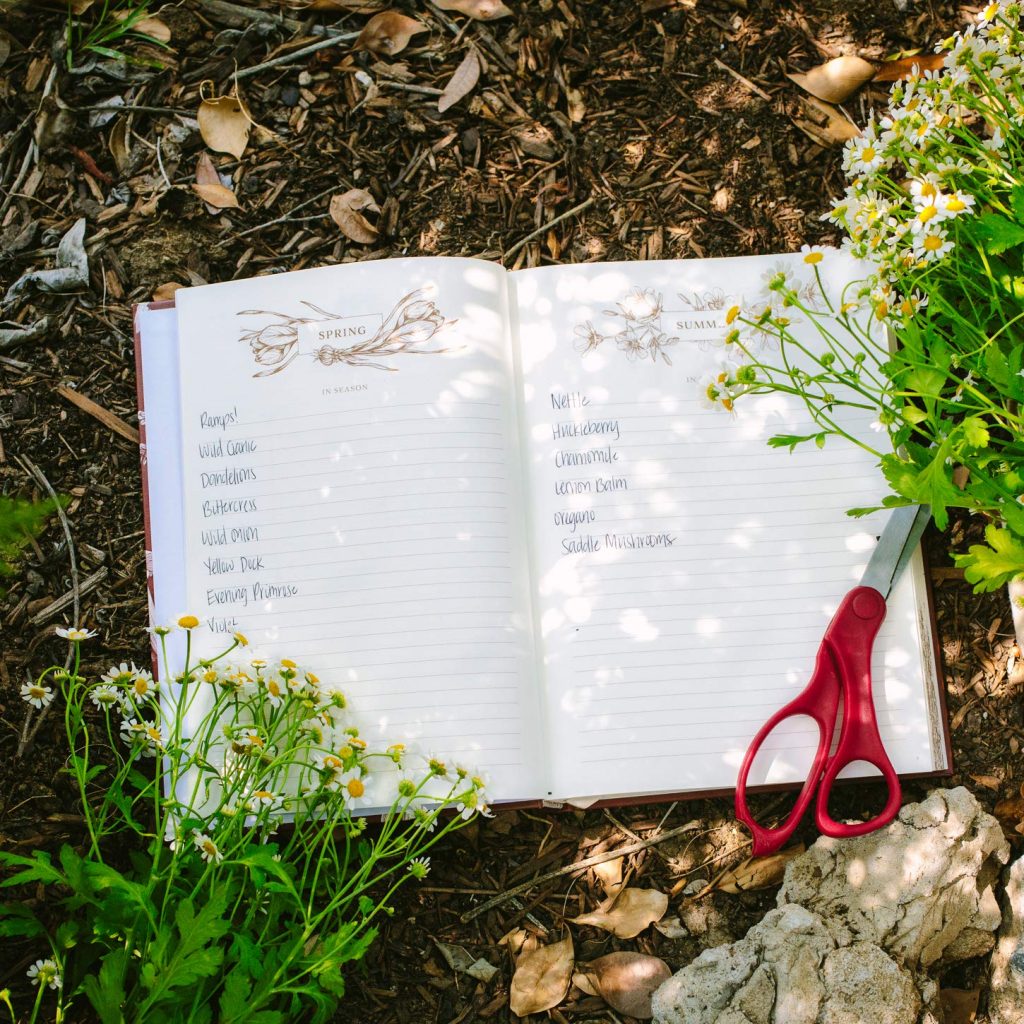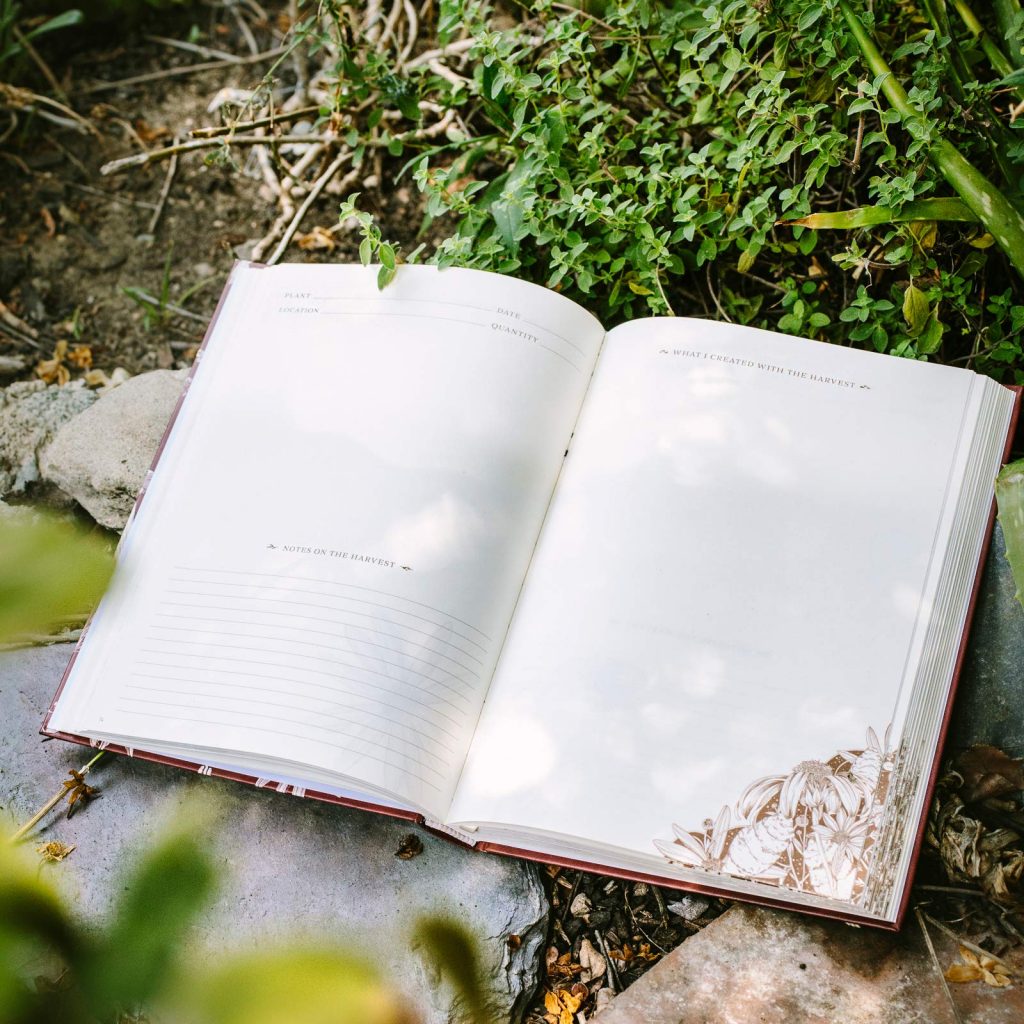 This would make such a fantastic gift for any forager (hint, hint, Daryl).
Lastly, the print version of my acorn foraging book came out this year and Daryl says I should put it on the list.   🙂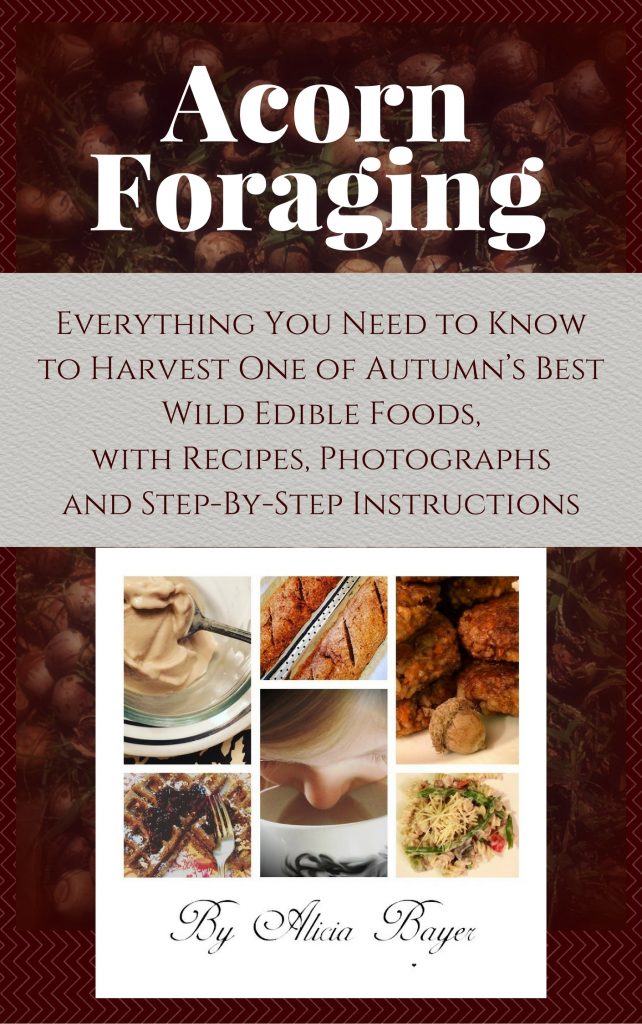 Acorn Foraging: Everything You Need to Know to Harvest One of Autumn's Best Wild Edible Foods, with Recipes, Photographs and Step-By-Step Instructions, by Alicia Bayer
If you haven't read it and are looking to learn how to forage acorns (or just would love lots more recipes to use yours), pick up a copy or ask your library to order it.
Acorns are one of the healthiest, tastiest and most versatile foods you can eat, and were once a mainstay of diets throughout the world. These nutritious nuts can be used as a fabulous gluten-free flour in breads and baked goods of all types, a fantastic base for sweet dishes or non-dairy milks, a grain-free hot cereal, a delicious coffee substitute or a protein in main dishes — in addition to hundreds of other delicious uses.

In this comprehensive book, you'll learn the history and nutritional benefits of acorns, plus how to:

Find acorns
Easily sort out the good from the bad
Process your acorns in a variety of ways
Make acorn flour and meal
Store acorns and acorn flour so they stay fresh
Cook over 70 delicious sweet and savory recipes for acorn pancakes, donuts, drinks, soup, meatballs, fritters, stuffing, ice cream, cookies and much more.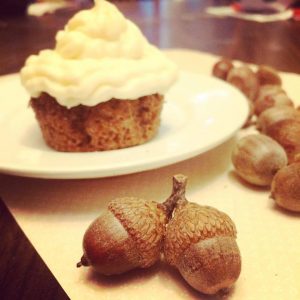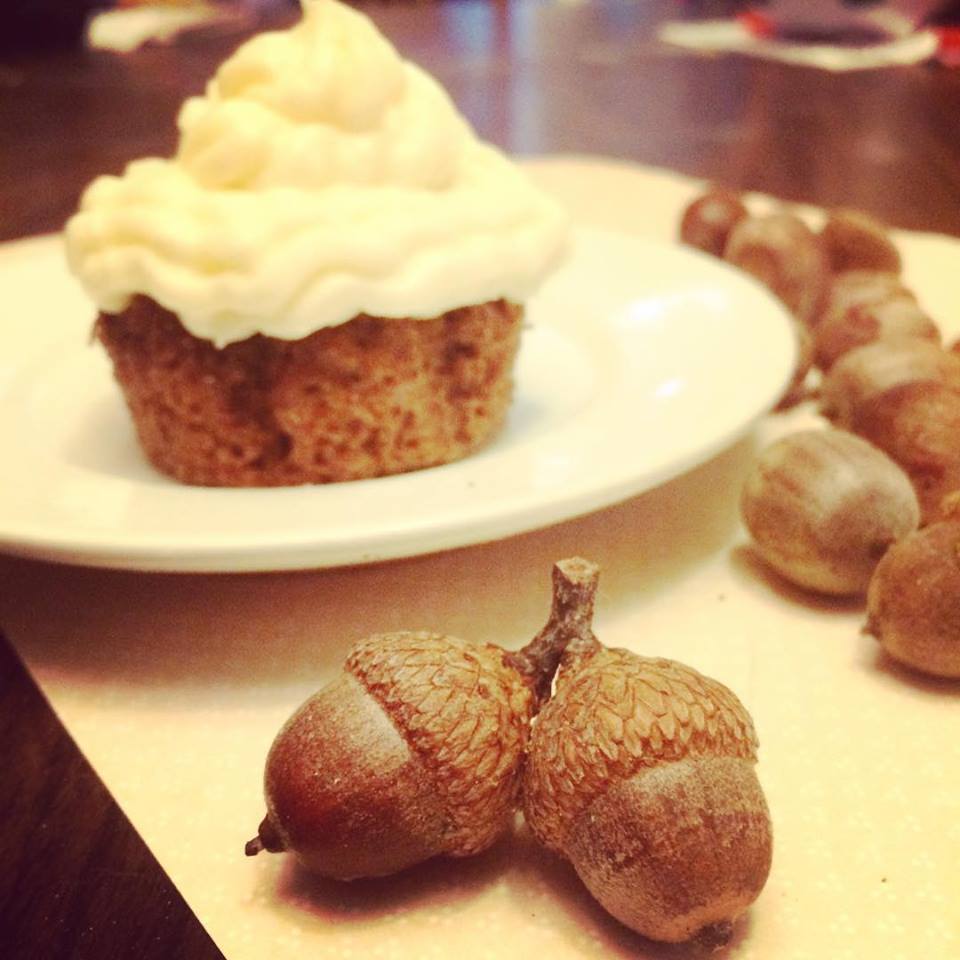 I'm sure there are more wonderful foraging books that were published this year.  If you have recommendations, please leave them in the comments!
Which foraging books would you put on your holiday wish list?
* * *
Note:  This page contains affiliate links.  Purchases made through our site earn us a small commission at no extra cost to you.  Thanks for your support!
Please follow and like us: