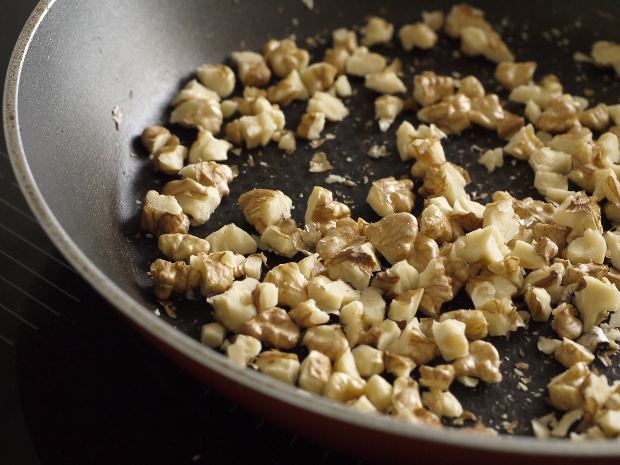 Walnuts are some of the best nuts for foraging and there are all sorts of fantastic ways to use them.
Last week, I wrote about how to shell your dried walnuts and harvest the meats. Now it's time to put them to good use! You can eat them raw or grind them and use them as salad toppings, but the flavor can be too strong for some people. Because of the oils in the meats, if they are not prepared or stored properly they will go rancid.With that said, here's a list of ways to preserve the meats or use them in ways you probably never imagined.
Click on the website name to see the recipe.
Preserving them:
* Toasting – this gives them a wonderful flavor and dries them out, preserving them indefinitely.
— www.WikiHow.com
— localfoods.about.com
* Freezing – an easy way to preserve them.
— homecooking.about.com
— premeditatedleftovers.com
— extension.oregonstate.edu (pdf file)
* Soaking and Dehydrating – this adds salt and removes the oils.
— thenourishingcook.com
— www.mommypotamus.com
* Dry Canning – using either a hot water bath or a pressure canner.
— iowasue.blogspot.com
— www.pickyourown.com
Processing them:
* Walnut Milk
— thetastyalternative.com
— www.walnuts.org
* Walnut Flour or Meal
— nouveauraw.com
— www.livingpaleo.com
* Walnut Butter
— www.walnuts.org
— www.thisrawsomeveganlife.com
Cooking with them:
* Walnut Pesto
— www.thetastyalternative.com (archived)
— www.vitamix.com
— www.healthyfoodforliving.com
* Candied Walnuts
— www.simplyrecipes.com (white sugar)
— www.brighteyedbaker.com (brown sugar)
* Walnut Spreads
— www.foodnetwork.com (walnut-pepper spread)
— www.food.com (honey-walnut-cream cheese spread)
* Tamari Walnuts
— www.eatingwell.com
— comowater.com (spicy tamari-glazed)
Be sure to also check out Oldwayspt.org's 12 great ways to use walnuts (PDF) and the California Walnuts website!
***
This article originally appeared at Examiner.com
Please follow and like us: