This is a fantastic simple and delicious recipe for apple or pear cobbler where the batter makes its own crust.  Our fifteen year old son, Jack, made it last week and proclaimed that it was his favorite dish so far that he's baked (which is saying a lot, as the kid loves to bake).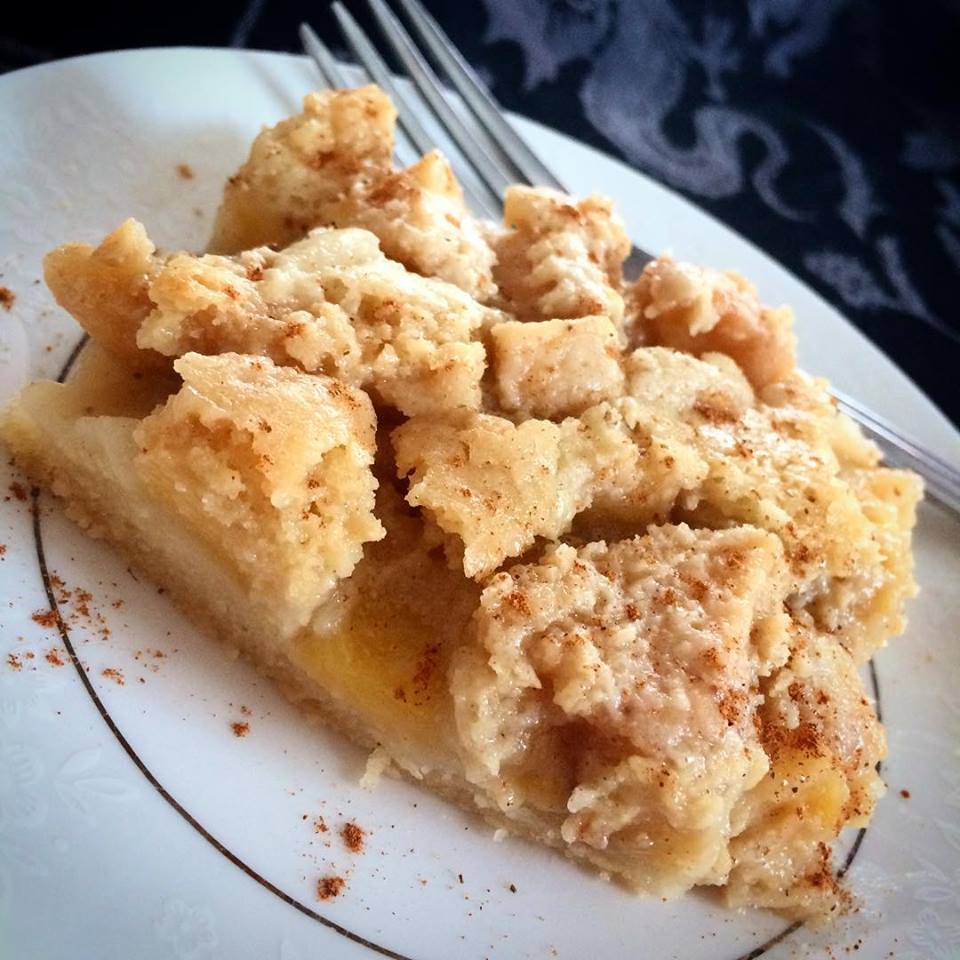 We had a load of organic apples from Azure Standard that were getting soft yesterday so Jack decided to bake them up in a cobbler.  He used my recipe for mix and match summer fruit cobbler with some apple pie spice added in, and it turned out delicious! 
We make my fruit cobbler recipe all the time because it's easy and really delicious.  That said, it's a traditional cobbler with the crust on top and the sweetened fruit or berry filling below.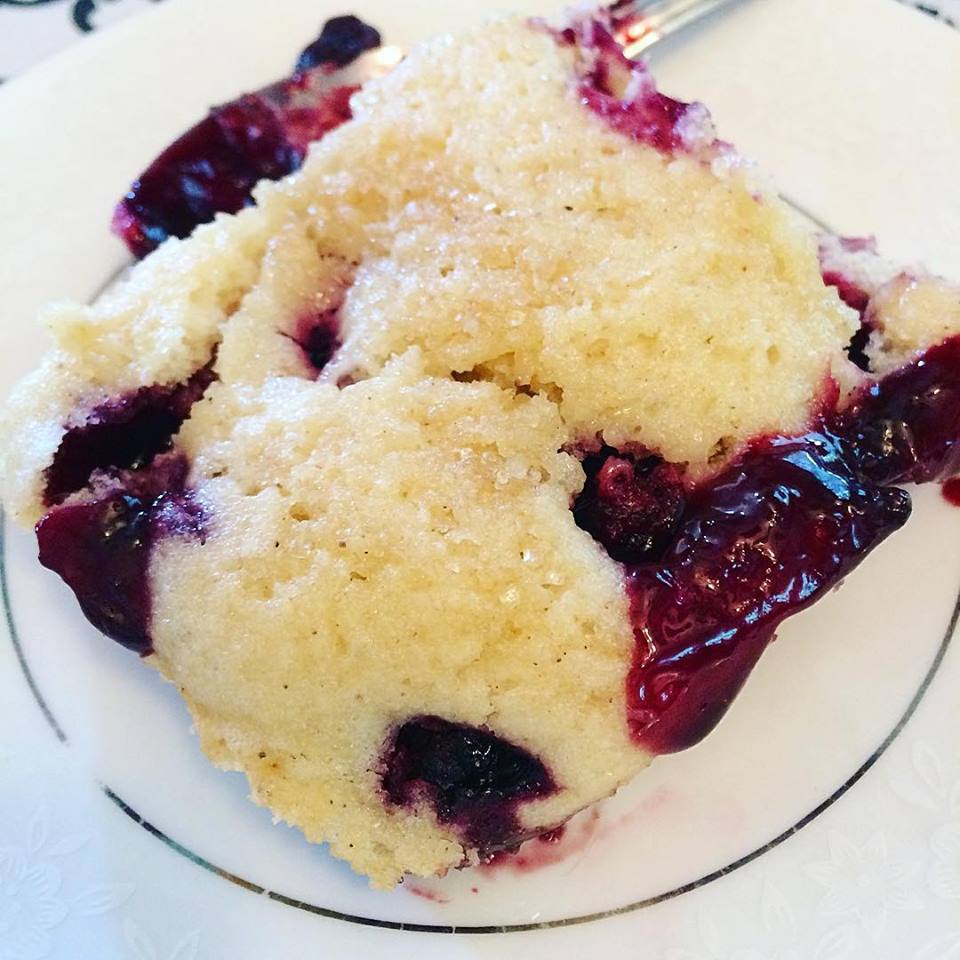 With the apples, though, the batter settled beautifully and created a bottom crust with the lightly spiced apples on top and a bit of a cobbler crust on top of it all.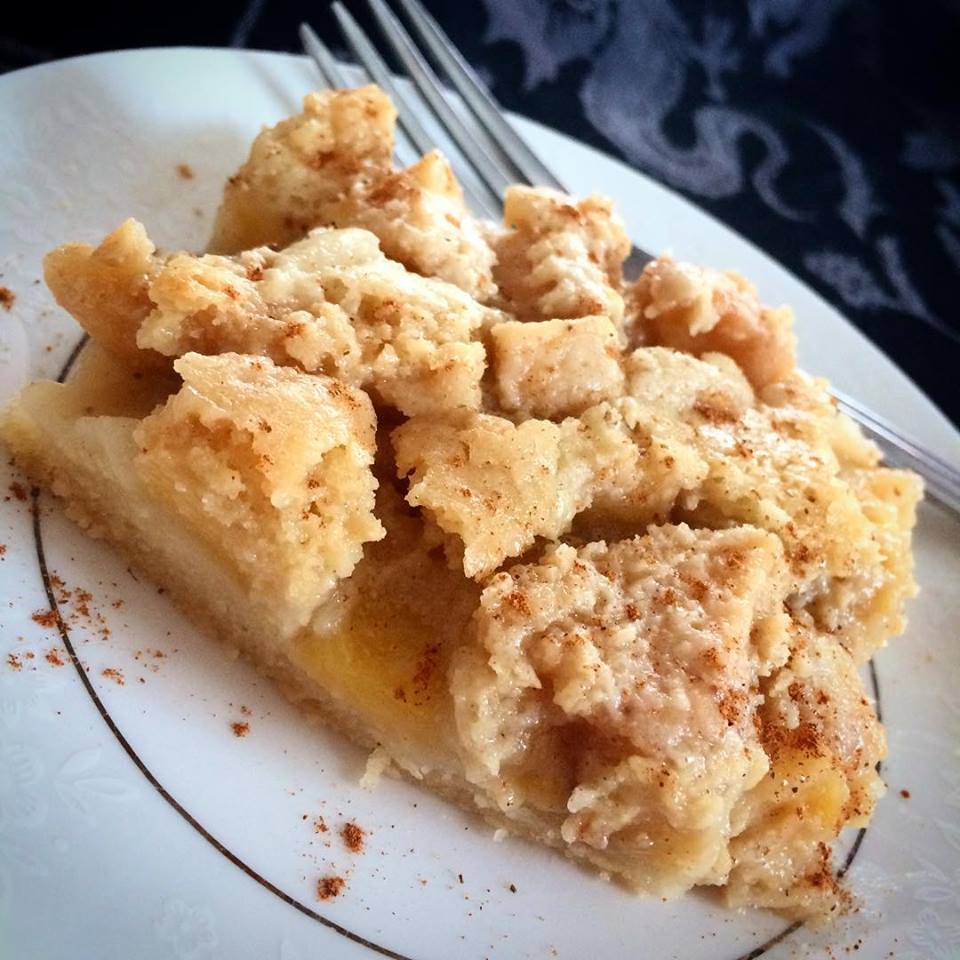 I told him that in "the old days" we used to call those impossible pies, because you just poured everything on top of the fruit or filling and it would create an easy crust as if by magic as it baked.  Bisquick used to have lots of recipes for impossible pies on the back of their boxes.  I don't think Jack even knows what Bisquick is, though!  I grew up much more conventionally than my kids are.  😉
Since we get organic apples by the case from Azure Standard for about $23 for 20 pound boxes this time of year, we always have lots of fresh organic apples into early spring.  We keep the cases in our cool basement, where they last well through the month.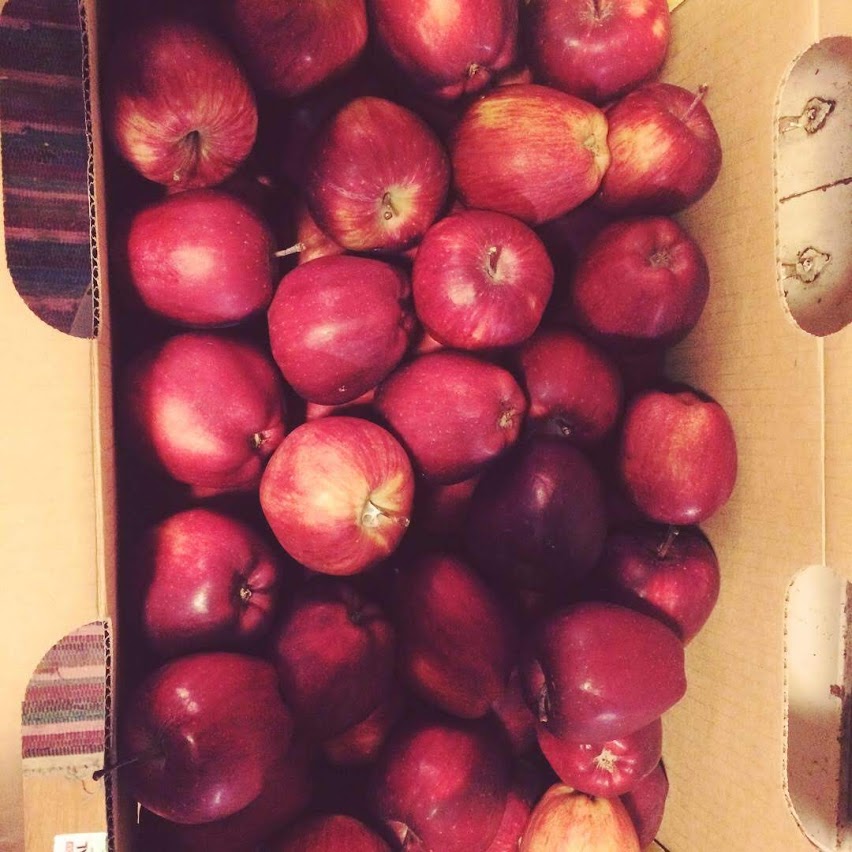 We go through 1-2 cases a month, and usually order Gala and/or Red Delicious.  They also carry juice grade (slightly imperfect) organic apples for under a dollar a pound.  These were from February and were starting to get soft, so we peeled and chopped them for cobbler and then used the peels and cores to make apple syrup (when you have organic apples it would be a crime not to make something tasty with the peels!).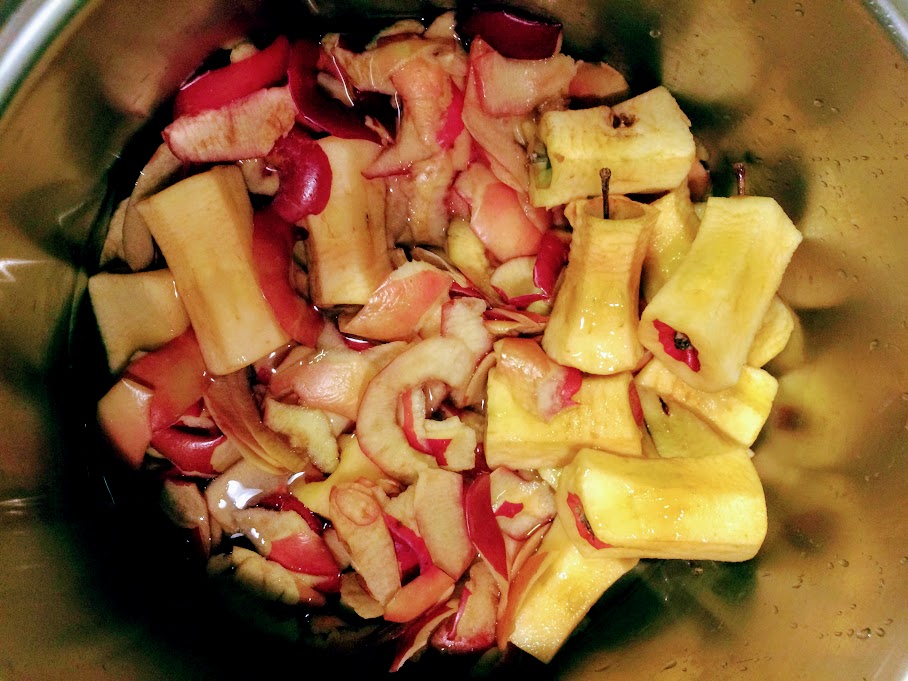 During the fall, we always have pounds and pounds of apples we pick from neighborhood trees.  If you have apple trees in your neighborhood, this is a great way to use them — especially if they are imperfect or too sour for fresh eating.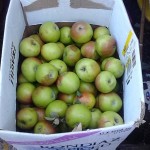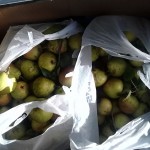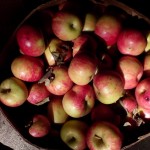 Here's the simple recipe for Jack's cobbler.  Ours is gluten free but you can feel free to use wheat flour, as well.  If you have fresh or frozen pears to use up, this would be wonderful as a pear cobbler, too.
Jack's Impossible Crust Apple Cobbler (gluten free and vegan options)
Ingredients
Filling:
6

cups apples, peeled and cut into small pieces

1⁄2 cup sugar


2

teaspoon cornstarch or arrowroot flour

1 tsp apple pie spice, pumpkin pie spice, or a mix of cinnamon & nutmeg
Cobbler/Crust:
6

tablespoons butter, vegan margarine or coconut oil

1

cup sugar


2

cups flour (or gluten free flour mix — this is our easy homemade mix)

1

teaspoon salt

2

teaspoons baking powder

1

cup vanilla non-dairy milk, or milk

1/2 tsp apple pie spice, pumpkin pie spice, or cinnamon
Topping:
sprinkle of

raw sugar (optional)

cinnamon (optional)
Directions
Preheat oven to 350 degrees.
Put the apples in a 13 x 9 baking pan. Sprinkle on the sugar, spice mix and corn starch and stir to mix.
In a mixing bowl, cream the butter and sugar.  Add in flour, salt, baking powder, spice mix and milk.
Spoon the batter over top of the fruit, using a spatula to smooth it out.
Sprinkle a little bit of raw sugar on top, if using, and a sprinkle of cinnamon or spice mix. Bake for  about 45 minutes, or until light golden.
Enjoy!
~~~
Note:  This post contains an affiliate link.  If you become a first-time customer at Azure Standard through our links we receive a small commission at no extra cost to you.  Long-time readers will know that I've recommended Azure Standard for quality, affordable natural and organic foods for years though, without any commission.  🙂
Please follow and like us: