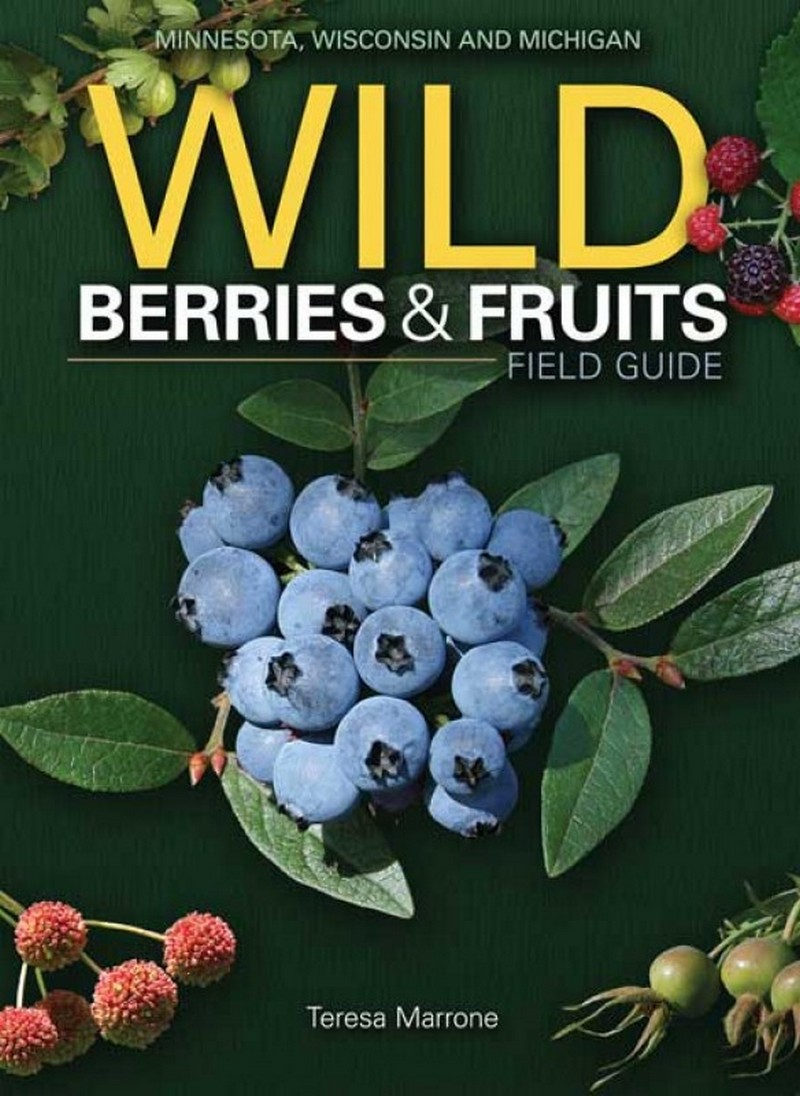 Note:  This post contains affiliate links.  Purchases made through our links earn us a small commission at no extra cost to you.
RATING: *****
Wild Berries & Fruits Field Guide of Minnesota, Wisconsin, and Michigan by Teresa Marrone is by far the most indispensable foraging book I have ever owned, or even seen. It is well written and perfectly organized.
From the author:
"We all have our favorite wild berries and fruits, but do you know when's the best time to pick them? Are you aware of the look-alikes that may be poisonous? These topics and more are covered in this incomparable new field guide. It features every detail you'll need to locate and identify the region's berries and fruit."
She's right. It's an amazing book, with the fruits and berries organized by color to make it simple to locate them.
The book (a small paperback, perfectly sized to slip into a pocket) starts by defining what a fruit is, what the different types are (drupes, berries, pomes, etc.), and explains leaf form and arrangement. It does not include nuts, legumes, galls, or follicles and explains why. There is a chart of which fruits are ripe in which months, and a special page about wild grapes and their toxic look-alikes.
The individual listings have an astounding amount of information. One page is simply a large picture of the fruit and leaves, while the other includes:
Edibility. Whether it's edible, delicious, not edible, or toxic.
The best field identification feature (leaves, berries, stem, or other)
The plant's range in Minnesota, Wisconsin, and Michigan so you know if it even grows in your area.
Habitat. Whether it grows in forest, grassland, swampy areas, etc.
Growth. How the plant grows and develops over the year.
Leaves. The size, arrangement, and shape of the leaves.
Fruit. What the fruit looks like. Size, shape, and other marks.
Season. When is it ripe?
Compare. Similar-looking fruits and berries, and how to tell them apart.
Notes. Any other information that could come in handy.
Honestly, I can't say enough about this wonderful guide. And to make it even better, the author, Teresa Marrone, has many other books including a companion recipe book, Cooking with Wild Berries & Fruits of Minnesota, Wisconsin, & Michigan and books for other regions as well, including Illinois, Iowa, and Missouri and Indiana, Kentucky, and Ohio.
Pick up a copy for yourself or a foraging friend. You won't be disappointed.
***
This article originally appeared at Examiner.com in Daryl's Urban Foraging collumn

Please follow and like us: