I found this vintage first words image by chance on Flickr and thought it could make a fun coloring page for little ones who are learning to read simple words.
The image is in the public domain since it's from a book whose copyright has expired. The book, "The Book of Knowledge: The Children's Encyclopedia," was published in 1912.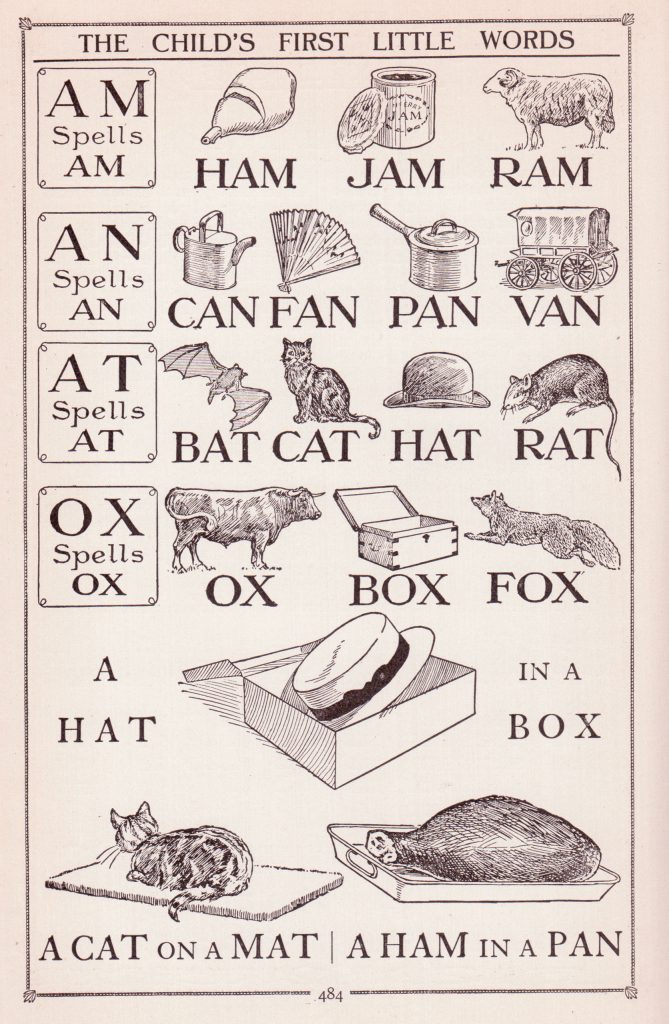 I cleaned it up and saved it as a printable PDF page.
You can print the page out by just clicking here:
Have fun!