We're big guacamole lovers here, especially when avocados in season and affordable like this time of year.  Guacamole is fantastically healthy and is also a great non-dairy way to cut the heat in Mexican dishes.  Our whole family loves Chipotle (it's a very affordable way to get healthy, tasty food on the go, and it's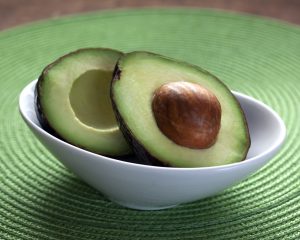 great for gluten-free families) and their guacamole.  And no, they didn't pay me to say all of that.  😉
Chipotle quietly shared their famous guacamole recipe on their website a few years ago, and we added it to our family recipe archives.  It's quite easy and delicious.
The simple recipe is a pretty standard one for guacamole, and people had already guessed at the ingredients for years. The web is full of Chipotle guacamole hacks, but it's wonderful to have the authentic recipe to make at home.
This is an easy recipe for kids to make, other than chopping the jalapeno.  Be sure they know to wear gloves if they do this part, or they can skip it completely or have you do that bit.  Little kids have fun with the mashing and stirring, and with juicing the lime.  As long as the jalapeno is finely minced, this is not a spicy guacamole.
Ingredients:
2 ripe Hass avocados (soft, yet firm)
2 tsp lime juice
2 tbsp cilantro (chopped)
1/4 cup red onion (finely chopped)
1/2 jalapeño, including seeds (finely chopped)
1/4 tsp kosher salt
Directions:
Cut avocados in half, remove pits and scoop into a medium bowl.
Pour in lime juice and toss to coat.
Add the salt and use a fork or potato masher to mash until a smooth consistency is achieved.
Fold in the remaining ingredients and mix well.
Taste and adjust seasoning if necessary.
Please follow and like us: