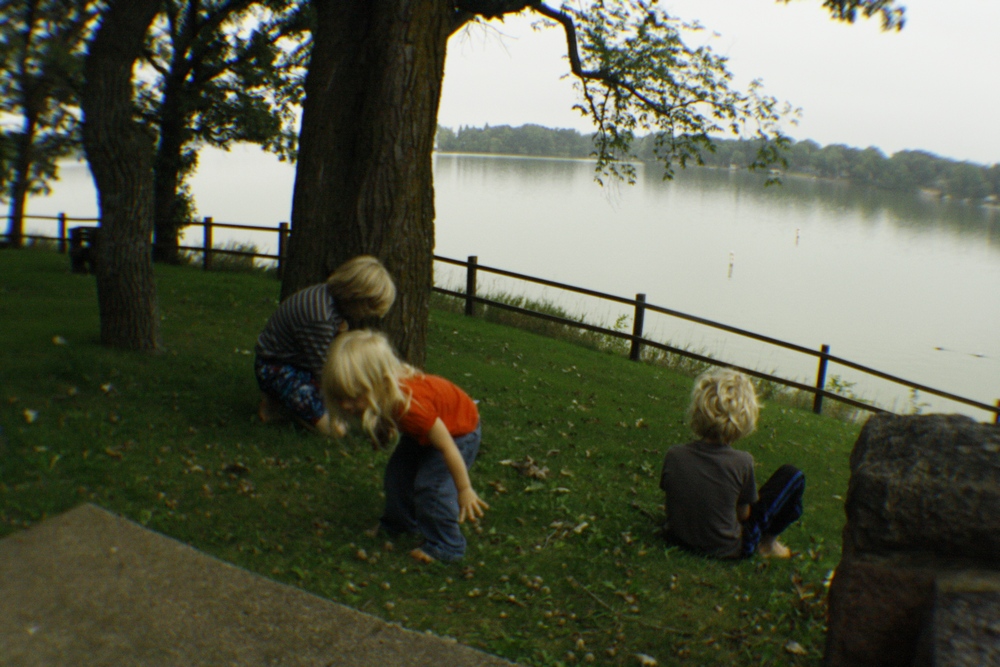 Foraging on public lands may or may not be legal, depending on the location. In Minnesota, though, it is always legal in state parks and state forests.
I had always heard that it was, but I wanted to make sure so I searched through Minnesota's laws until I located it. It's Minnesota Administrative Rule 6100.0900 (2) (E).
6100.0900 ENVIRONMENTAL PROTECTION.
Subp. 2. State parks.
E. Collecting or possessing naturally occurring plants in a fresh state in state parks is prohibited, except that edible fruit and mushrooms may be harvested for personal, noncommercial use.
That means you can't dig anything up (so no roots or tubers) or take stalks, leaves, or flowers (so cattails and greens are out). This is so you don't harm the plant. But if it's a fruit, berry, or mushroom, you can gather what you need for your personal use. You can not sell what you gather.
There are two "cash crops" on state property that don't fit into those guidelines but which are regulated in a different section. Harvesting these are not allowed without a permit. They are:
Even with those exceptions, though, it's well worth your time to forage in a state park. In the past year we've collected:
morels
wild plums
wild grapes
gooseberries
currants
pin cherries
walnuts
acorns
black raspberries
groundcherries
mulberries
elderberries
hawthorns
And that's just in one little corner of southwest Minnesota! If you'd like to see what you can find, here are the locations of all the Minnesota state parks and forests.
Happy foraging!
***
This article originally appeared at Examiner.com
Please follow and like us: