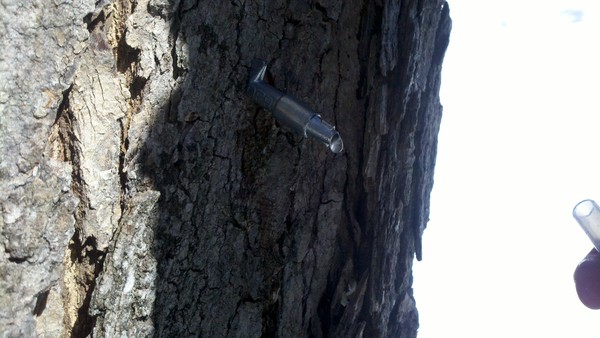 It's getting to be that time of year for those of us who live in the right climate — maple syrup time!
Our family has been tapping trees for many years now and it's something we really look forward to. We don't have sugar maple trees on our own property, so we help out at the Sugarbush Boil-Off at Lake Shetek.
If you're lucky enough to have your own trees to tap, here are some great tutorials.
If you don't have your own trees to tap, see if any friends will let you tap theirs (offer to share the bounty). Or take part in events in your area. Call around to local nature centers to see if any are offering maple syrup tapping programs.
Also, keep in mind that you can also tap birch or elderberry trees. Birch sap is more watery, so it takes more sap to make the syrup, but the taste is smoky and delicious. My wife likes using it in smoky-sweet sauces (like barbecue sauce) and it's another great way to get free food! You can also order some online if you'd just like a taste. Elderberry syrup has more of a fruity flavor.
Happy tapping!
***
This article originally appeared at Examiner.com
Please follow and like us: