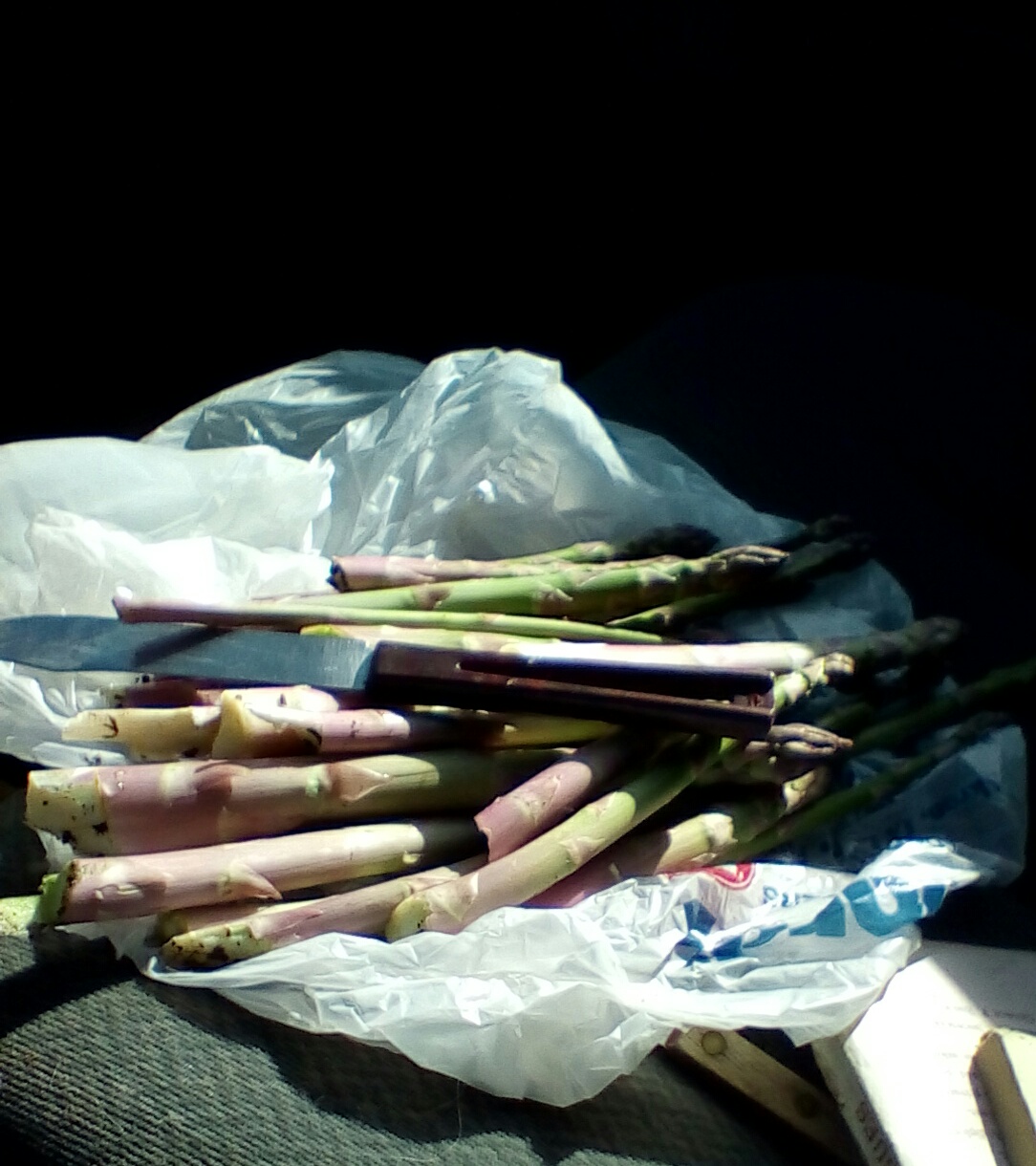 The wild asparagus has finally arrived in our part of Minnesota. It was late this year, and we had checked for weeks with no sign. But when an asparagus spear appeared in our garden, we knew it was time to look again.
We had our previous patches marked on our map, and as they turned into "christmas trees" in June and July and then "yellow christmas trees" in September and October, we added more locations. Now it's time to put them to use.
Some pointers, though:
It's not all ready at the same time. In one patch (south-facing), we're harvesting a lot and sharing the location with other foragers as well (we see where they've been cutting). Other spots just haven't started yet (west- and north-facing). Just keep checking them when you make your rounds.
Don't be greedy. If some of the spears are too short (3-4″), don't take them just to take them. Leave them for the next day or the next person. It's not your private garden, as much as you'd like it to be.
In warm weather asparagus will grow several inches per day, sometimes up to a foot. If you harvest in the morning and return to the same patch in the evening, those spears may well be tall enough to harvest then.
After this year's harvest is done, be sure to check out "Looking out for asparagus" and "Finding next year's asparagus" so you can get new locations for next year.
***
This article originally appeared at Examiner.com
Please follow and like us: