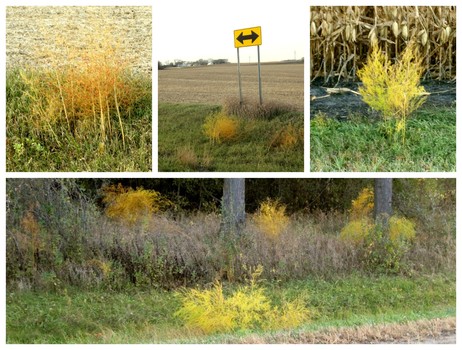 May is when you'll be harvesting wild asparagus, but the time to find it is now!
Starting in June and July, wild asparagus grows tall. It branches out and goes to seed, looking very much like a spindly Christmas tree (complete with little red and green seed ball decorations). If you know what you're looking for, you can pick it out amongst the weeds by the shape and the slightly darker green color.
If you wait until October, though, the asparagus plants dry out and can can spot them from a long way off. They turn a brilliant yellow and are impossible to miss, as you can see from the photos. I've discovered many new patches in the past week.
Once you start noticing it, you'll be surprised at how widespread it is. Be sure to mark the location down with a foraging app or use Google maps, or find some other way to mark it. And next spring, bring a paring knife and a bucket, and check the spots every two or three days. It will be worth your time.
Happy picking!
Please follow and like us: