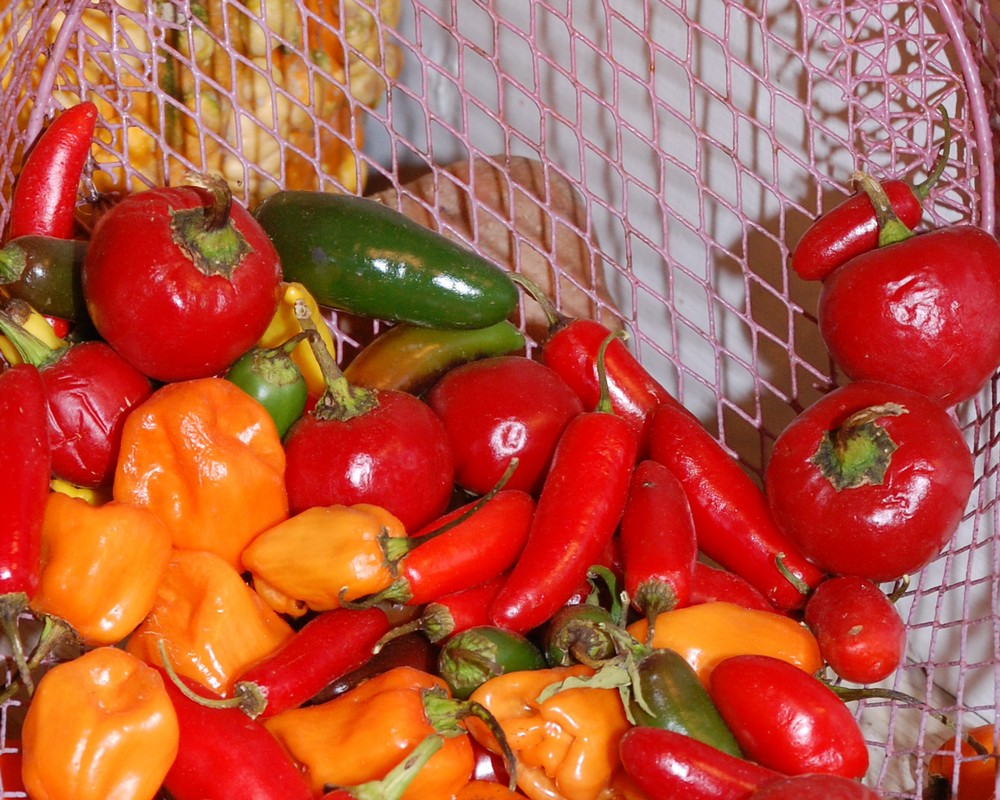 A friend recently gifted us with a bag of peppers from her garden. She had used all she could, and decided it was time to "share the wealth". We snapped them up.
To be fair, there wasn't quite a peck. A peck is actually 2 gallons, or 1/4 of a bushel. But it was a fair amount. The assortment included Primo Jalapeños, Poblanos, Peperocinis, Banana Peppers, Anaheims, and a couple that she thought were most likely hybrids of her plants. With the exception of the Primo Jalapeños, they are all mild. We will be putting them to good use, in all kinds of recipes.
But with this many, I don't think we can eat them all before they start going bad. It's preserving time!
And yes, "pickling" is something you can actually do with peppers.
If you have a pepper and you're not sure which kind it is (a frequent problem for us!), CayenneDianne has an amazing visual list that can help you identify them.
Enjoy!
***
This article originally appeared at Examiner.com
Please follow and like us: