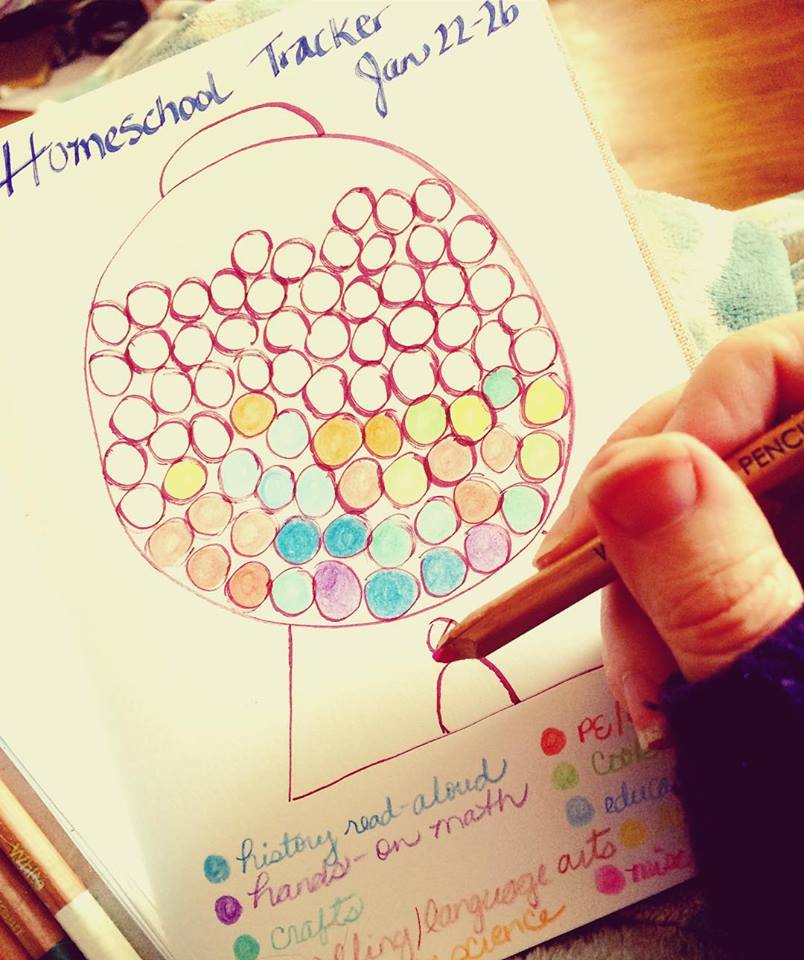 Bullet journals can be fantastic tools for kids and adults alike for everything from tracking days they've done math to planning next year's curriculum choices to keeping track of the year's read-aloud books.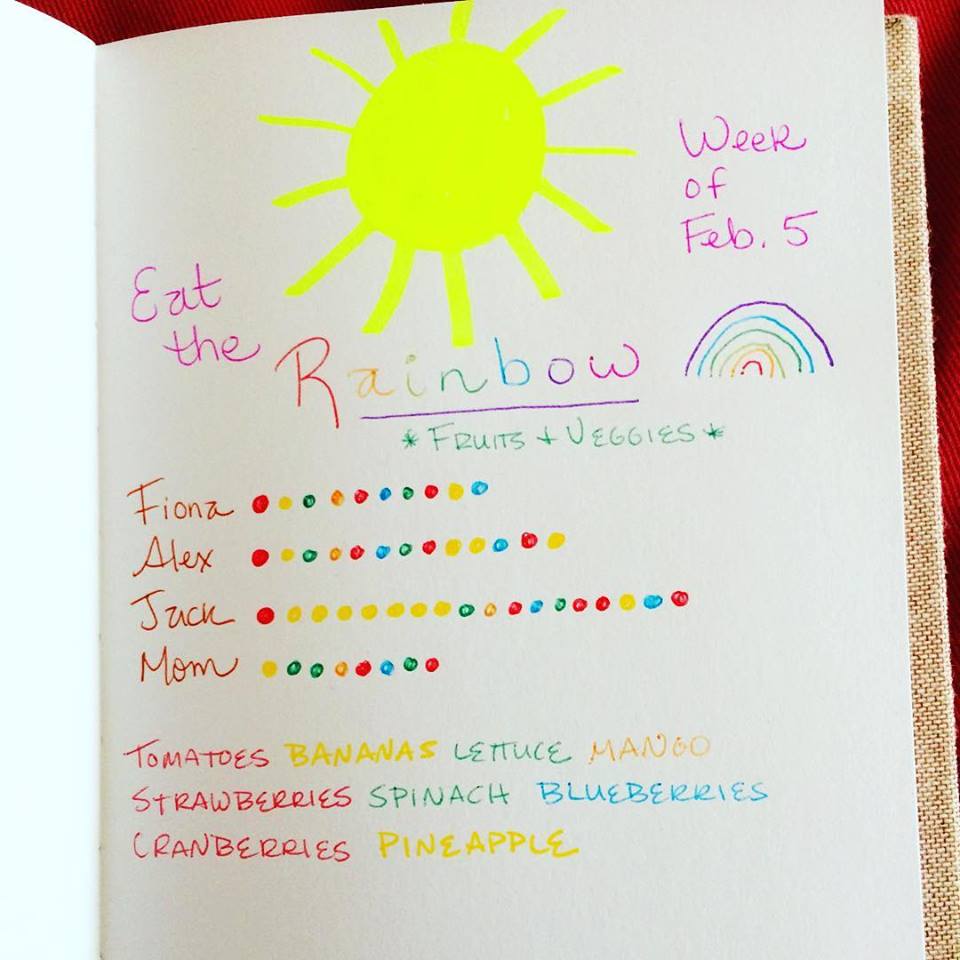 We've been using bullet journals in our homeschool for a couple of years now and the kids and I all love them.
You can buy bullet journals at store like Michael's or online at sites like Amazon.  You can cut out the middle man and find all kinds of really fantastic deals on bullet journals at eBay if you're willing to wait a bit longer, though, and shipping is generally included in the price.
This is great if you're planning now for the next season or school year, since the wait can be as long as a month in some cases.
With five kids who love art, writing and bullet journaling, I tend to stock up and buy a lot.  I don't mind waiting because the deals are so much better — and some of the most fun and creative designs are only available on eBay.
Here's an assortment of types of bullet journals you can get for under $5 (shipping included) at eBay right now.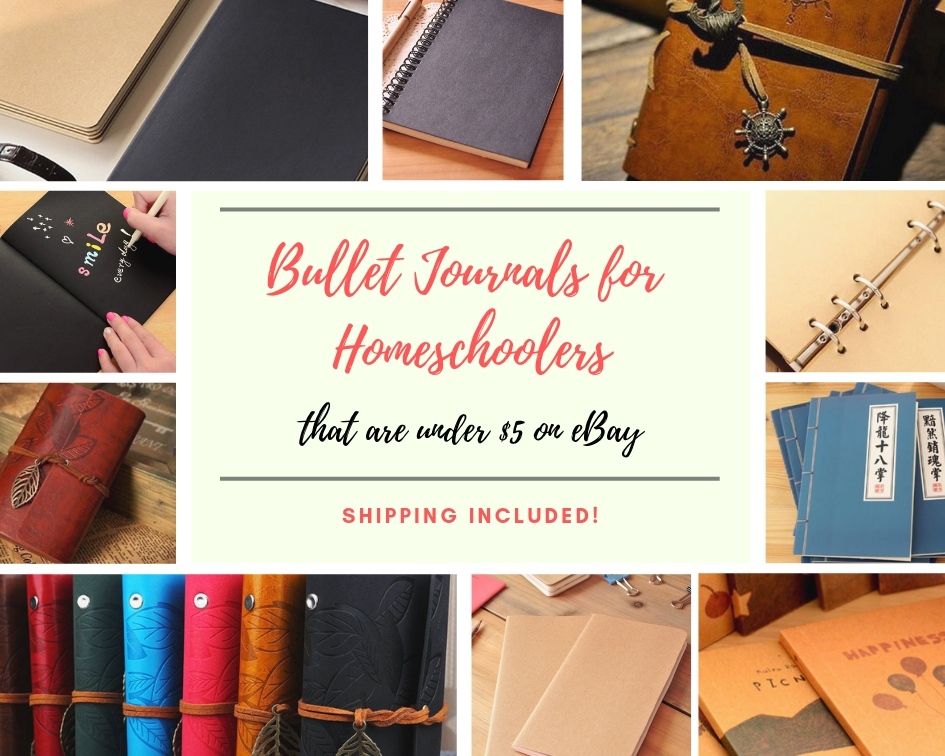 Note that this page contains affiliate links and we earn a small commission on purchases made through our links.  I would never recommend a resource here that I wouldn't recommend to a friend or wouldn't buy myself  — and usually have!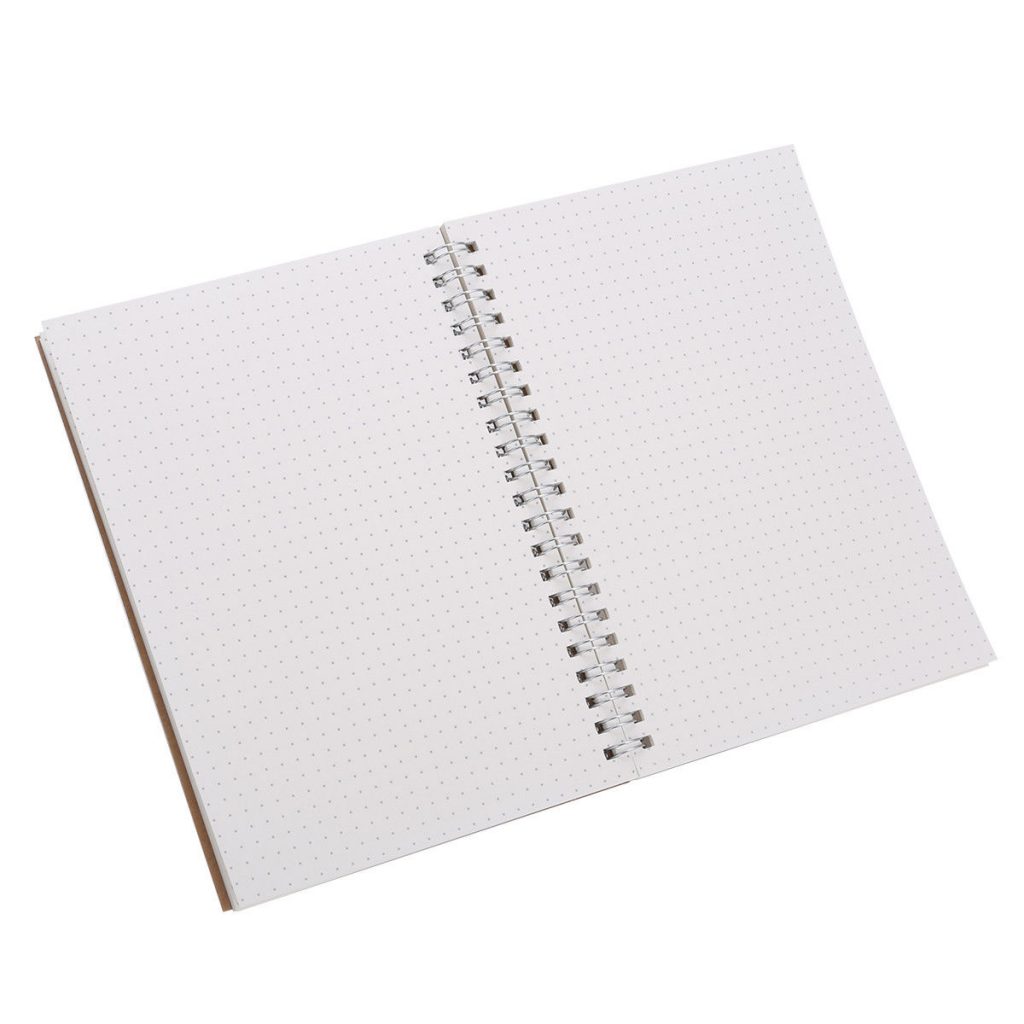 A5 Bullet Journal Notebook Medium A5 Hardcover, 90 Pages Dot Grid Journal, white
I love the looks of this 90-page spiral bound dotted BUJO that lies flat.  It's currently $3.99 with free shipping.
A5 Notebook Journal Diary Office School Drawing Notepad Memo Exercise Supplies
These simple 30 page BUJOs are currently $2.94 with free shipping.  I didn't see a photo of the inside but I'm assuming they are regular ruled pages as opposed to blank or dotted pages, but note that they may be blank or dotted inside.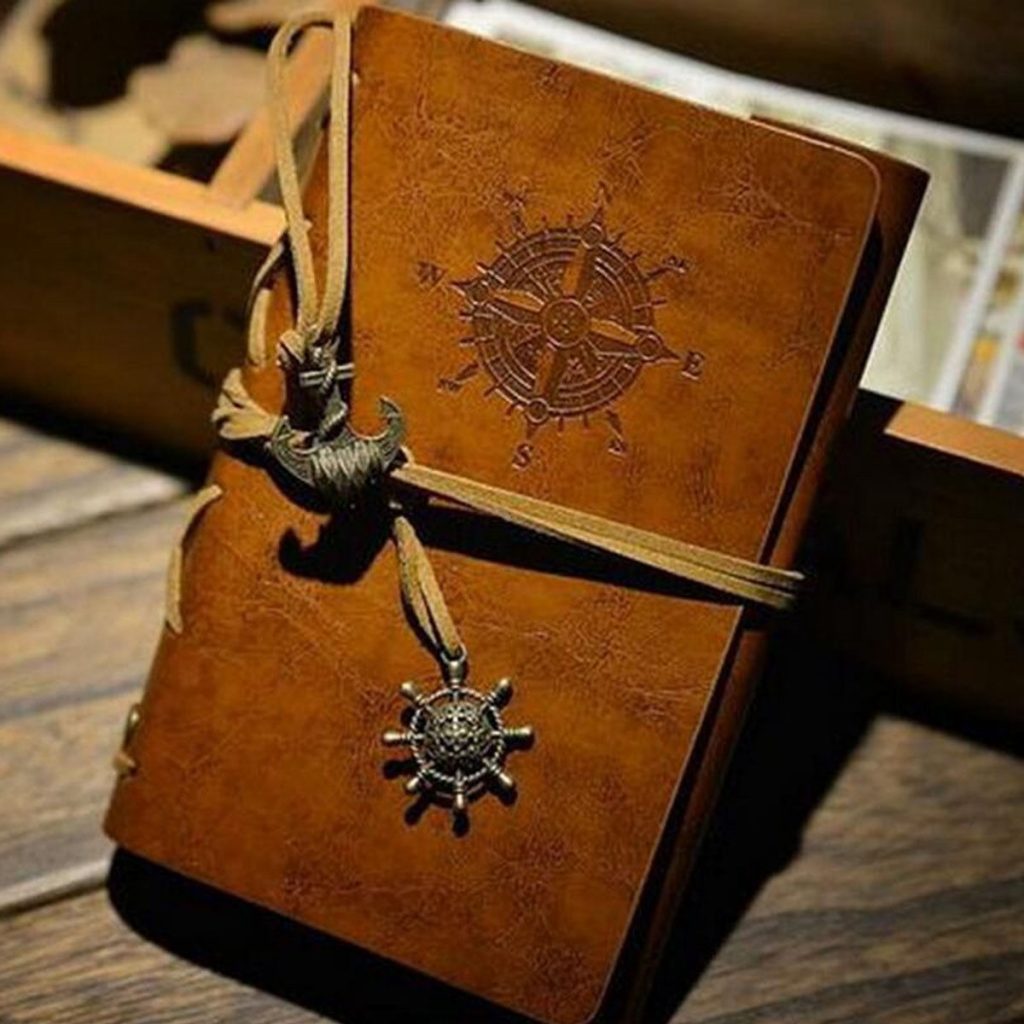 Vintage Classic Retro Leather Journal Travel Notepad Notebook Brown Diary 1PCS
I ask you, what kid isn't going to take much more of an interest in writing, journaling and bullet journaling with this book?  🙂
These awesome pirate-themed blank journals are currently $4.99 (cheaper if you buy 2 or 3), with free shipping.  Not only are they fantastically cool looking, but they're loose leaf so you can add or remove pages.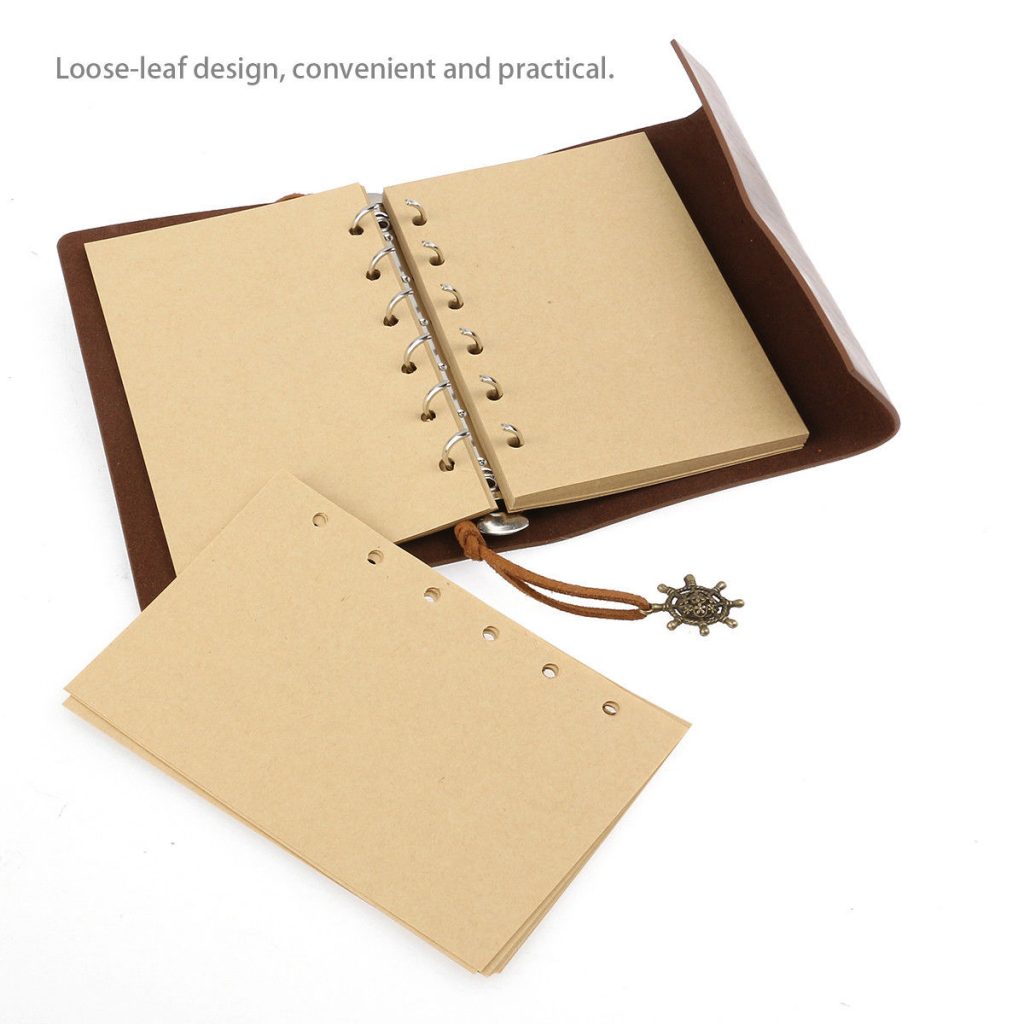 I ended up ordering 3 of these for myself and my boys!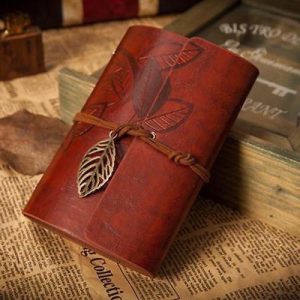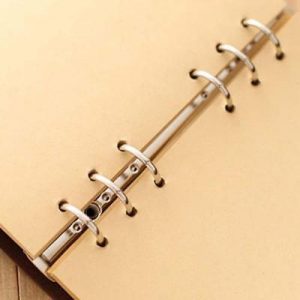 Retro Vintage PU Leather Cover Notebook Travel Journal Diary Diary Jotter
This is another really cool looking journal with insertable pages in a binder style.  It's currently $3.99 with free shipping.  Not many are left from this seller, but there are similar ones at similar prices if you do a search like these in more colors, that are just a bit more ($4.56 American with free shipping).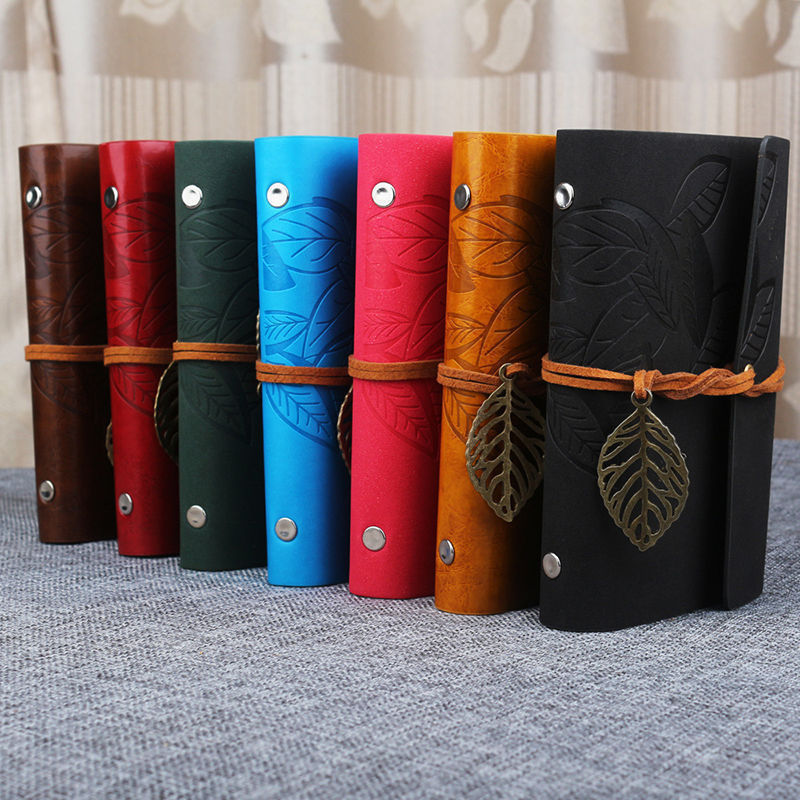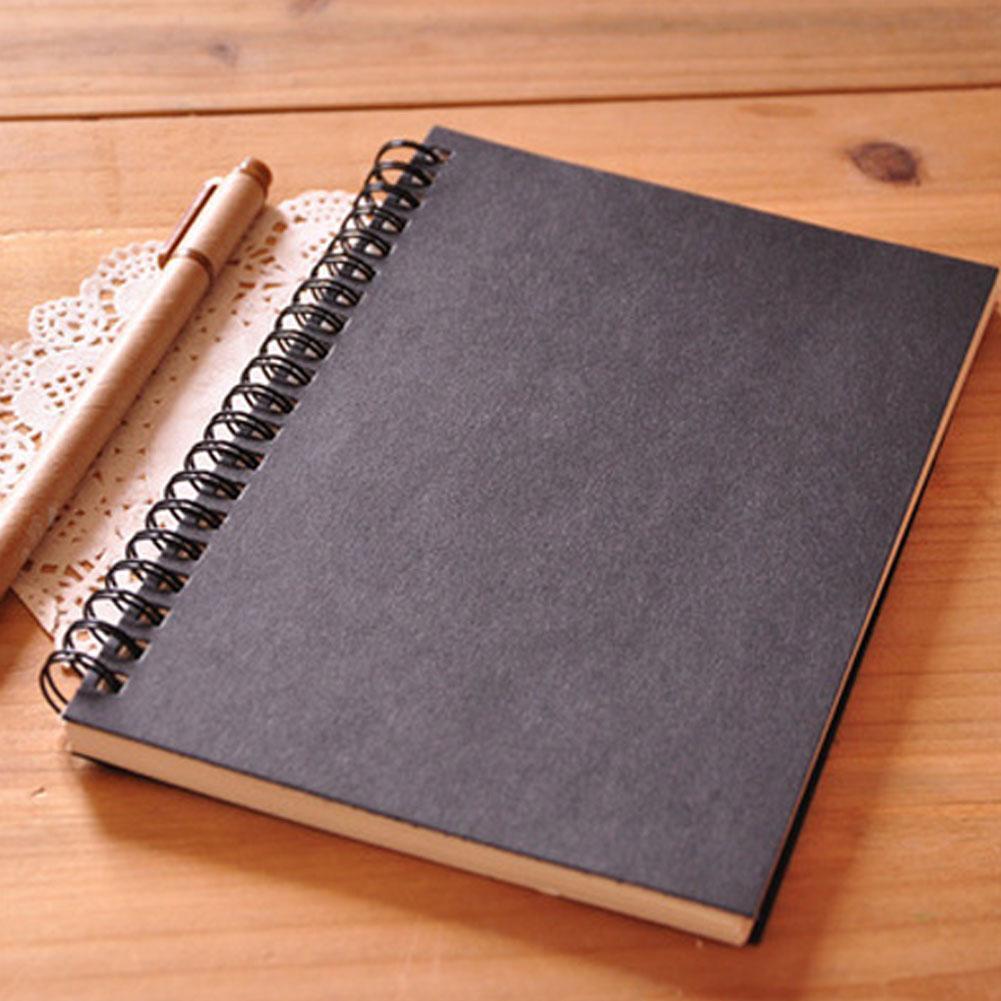 Vintage Handmade Journal Memo Dream Notebook Paper Notepad Blank Diary Kraft
This blank bullet journal is $4.09 with free shipping and the spiral binding means it will open or lie flat easily.
A5 Notebook Journal Diary Office Student Drawing Notepad Memo Exercise Portable
These simple little unlined journals are an inexpensive option for kids at $1.99 each with free shipping, and are cheaper if you buy more than one.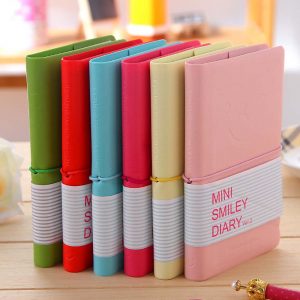 Cute "Smiley" Mini Pocket Notebook Paper Memo Diary Planner Journal Notepad NEW
For kids who want a little BuJo, these little smiley diaries are pocket sized and are $3.39 with free shipping.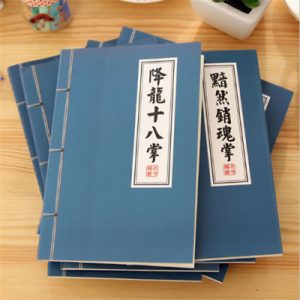 Vintage China Blank Paper Notebook Notepad Journal Diary Sketchbook kungfu Book
These little Chinese themed lined journals are $1.78 with free shipping.
A5 Black Sketchbook Journal Notebook Artist Drawing Diary 96 Pages- unique plain
This simple BuJo with a black cover has plain white pages inside and is currently $4.49 with free shipping.  Note that the inside photos make it look as if the pages are black, but if you look at the side of the book or look at the books they have listed with other covers you'll see they're actually white.  For black pages, see the next journal.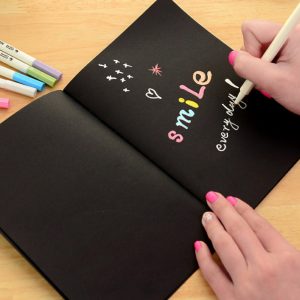 .2* Cartoon Pocket Diary Planner Notepad Notebook Write Paper Handy Memo Journal
Kids (or grown ups) who like to use gel pens are likely to love these black journals that cost less than $2 with shipping.  The listing says it's for "two pieces" so you may get two journals, but I'm not positive.  Either way, it's a great deal for blank black journals!
NEW Handmade Journal Memo Dream Notebook Paper Notepad Blank Diary JB
These cute little blank unlined journals are listed as "dream journals" and are currently around $1.75 with free shipping.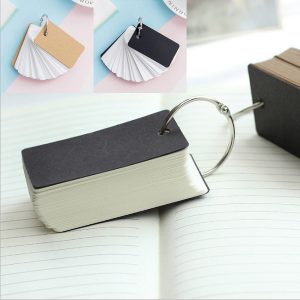 Portable Diary Pocket Notebook Spiral Memo Mini Journal Office School Supplies
Lastly, these little portable mini journals (currently $2.13 with free shipping) are not really bullet journals at all, but they're so cute that I'm really tempted to get a few and find a fun way to use them for some sort of homeschooling fun!
Note that this is a small sampling of the bullet journals eBay has for under $5 and there are some really fantastic ones for just a little bit more.  If you want to splurge and get yourself a higher end BuJo, they also have great deals on those.
Remember that you do typically have to wait longer for eBay buys than you do at places like Amazon with Prime shipping.  It's a trade off, but a great one if you have the time to wait or if you're trying to spread your money around other places besides the big corporations.  🙂
If they're out of a certain design, chances are you can just do a search and find a half dozen other vendors who are selling the same product for about the same price, too.
Do you use bullet journals in your homeschool?  What are your favorite ways to use Bujos?