Here's a super simple recipe that the kids like to make for fruit sorbet.  I even let them make it for breakfast, because they think they're getting a treat and I know it's healthy.
Just blend frozen fruit (pineapple is a family favorite and what's pictured here) with sweetened vanilla non-dairy milk of your choice.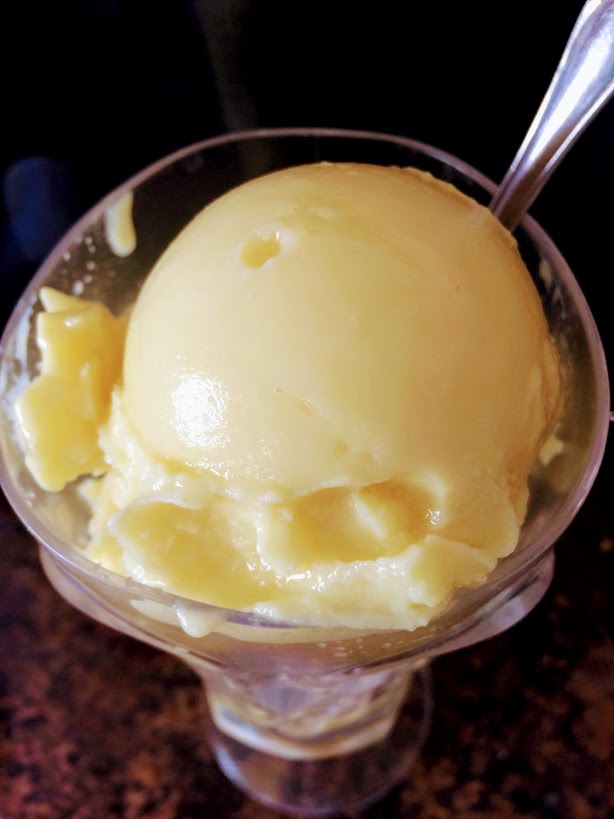 You'll want to use a high powered blender for this, anything that can crush ice.  I use my Vitamix, which I love and use the heck out of.
If you want a higher protein sorbet, use soy milk (buy or make organic so it's non-GMO).  Almond milk, cashew milk, hemp milk and coconut milk all work great too.
You can use unsweetened and unflavored milks too, but we find that the touch of sugar and vanilla really works perfectly with the fruit, especially sour fruits.
Jack especially loves to make these for himself and the younger kids.
This is a great way to use frozen raspberries and other back yard fruits you've frozen, and works great for foraged fruits like mulberries and blueberries.
It's also a great way to use overripe fruit like peaches and plums — just cut them into chunks and flash freeze them.  Bag them up and they're ready for any time the kids want a cold treat!
Please follow and like us: