I'll mostly be focusing on 10 main ways to save money on healthy and organic foods in the FYFO-100 series (Feed Your Family Organic for $100 (or less!)). Everybody has different circumstances, so different strategies will be better for different families.
You do not need to do all or even most of these to save money, but the more you are able to do, the lower you're likely to get your grocery bill. I promise there will be lots of options that work for any family!
Here is the checklist to take a look at which strategies are likely to work best for you.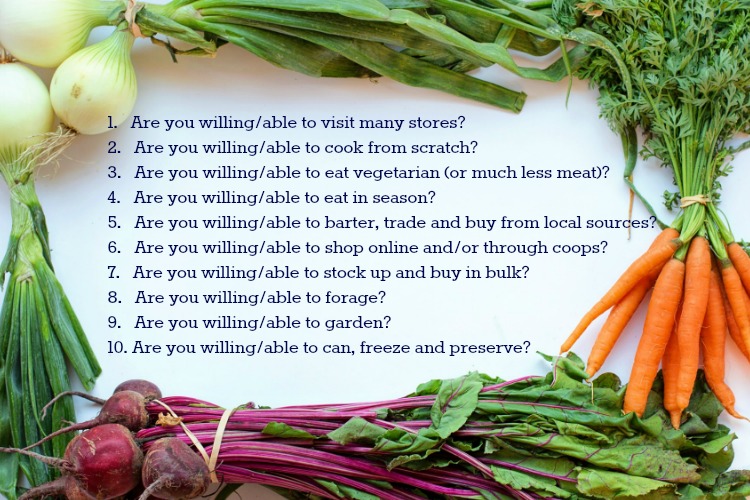 I'll go into details about how to do all of these things to save a ton of money on groceries in the upcoming weeks.
Remember, you do not have to do all of these (though we do, and it's not as hard as it sounds!). 
FYFO100 will save you money no matter what your individual family's circumstances are…  Whether you are vegan or paleo, live in a tiny apartment or out in the country, whether you are disabled, have food allergies, rely on public transportation, work full time, or whatever your particular situation is, there are still strategies that you can use!
The checklist is just to give you an idea of ways you can save money and to help you figure out where your individual family is likely to save the most.
Save
Save
Please follow and like us: