My elderberry book is now available in a paperback edition! 
We heard from many people who wanted a physical copy of the book, especially to make use of it while foraging and for the cookbook section.  I worked over the past couple of months to create the best possible paperback version, with black and white photos and illustrations throughout (the Kindle version has color photos, though not quite as many).

If you order on Amazon, I've set it up so that if you buy a paperback copy you get a free Kindle version so you get the best of both worlds.  🙂
I also had a chance to add a few updates and new recipes, so the paperback version now includes nearly 70 recipes!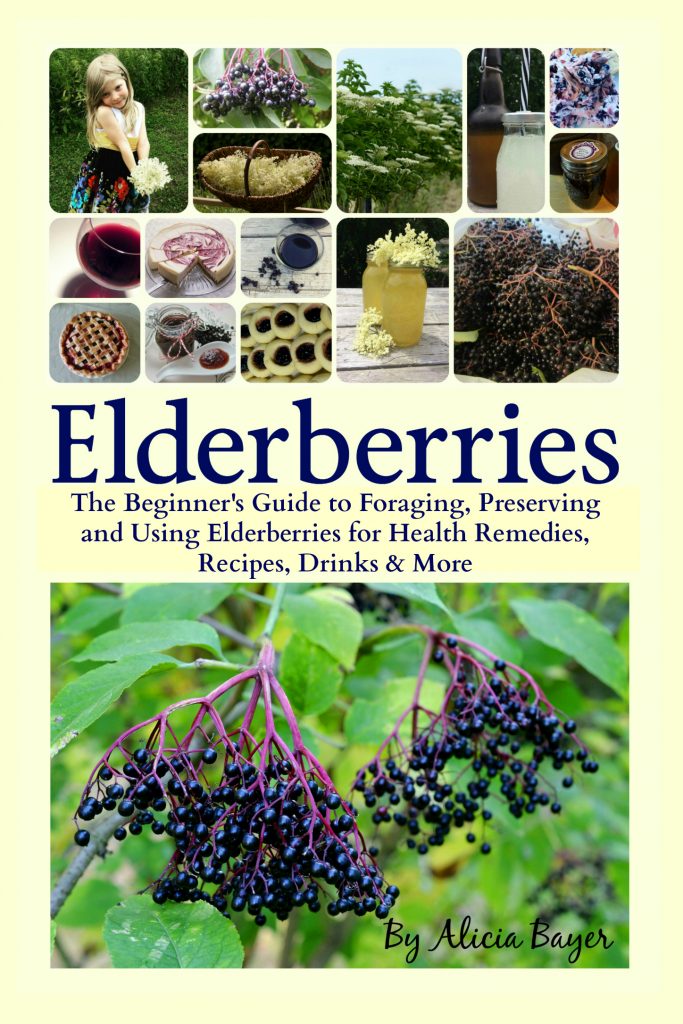 You can order the book at Amazon or through Barnes and Noble.  If you'd like a signed copy from me, leave a note and we can arrange that too!
In addition to recipes for health remedies, baked goods, jams and jellies, wines, liqueurs, cocktails and more, the book includes health information, foraging how-to, maps, ID tips, growing info, our secret for finding elders everywhere, and more.
You can look inside and check out a preview here (click on look inside).
Recipes in the book include:
Health Remedies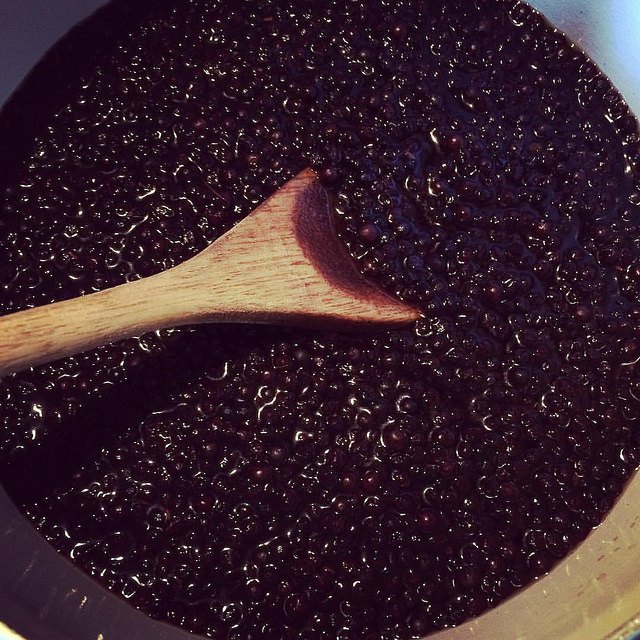 Elderflower Tea 
Elderflower Herbal Hay Fever Tea 
Elderflower Tincture 
Elderflower Herbal Hay Fever Tincture 
Elderberry Syrup (Flu Remedy)
Alternate (Alcohol-Based) Elderberry Syrup 
Elderberry Tincture
Elderberry Tincture Tonic
Elderberry Elixir 
Elderberry Oxymel 
Elderberry Herbal Tea 
Elderberry Lollipops
Elderberry Gummies
Quick Elderberry Apple Juice 
Super-Strength Elderberry Apple Juice 
Elderberry Apple Juice Popsicles
Jams & Jellies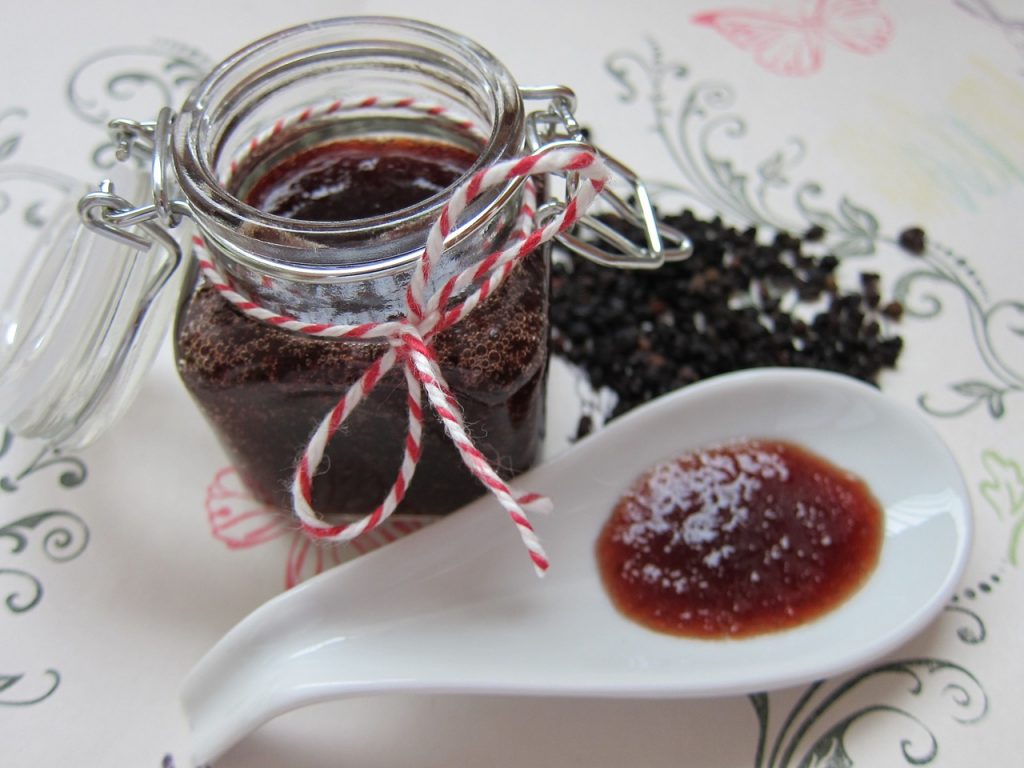 Elderflower and Rhubarb Jam 
Apple-Elderflower Jelly
Elderberry Jelly
Elderberry & Crab Apple Jelly 
Easy Elderberry Jelly from Juice 
Easy Elderberry-Apple Jelly from Juice 
Easy Elderberry-Grape Jelly from Juice 
Elderberry Jam 
Elderberry Apricot Jam 
Elderflower & Elderberry Treats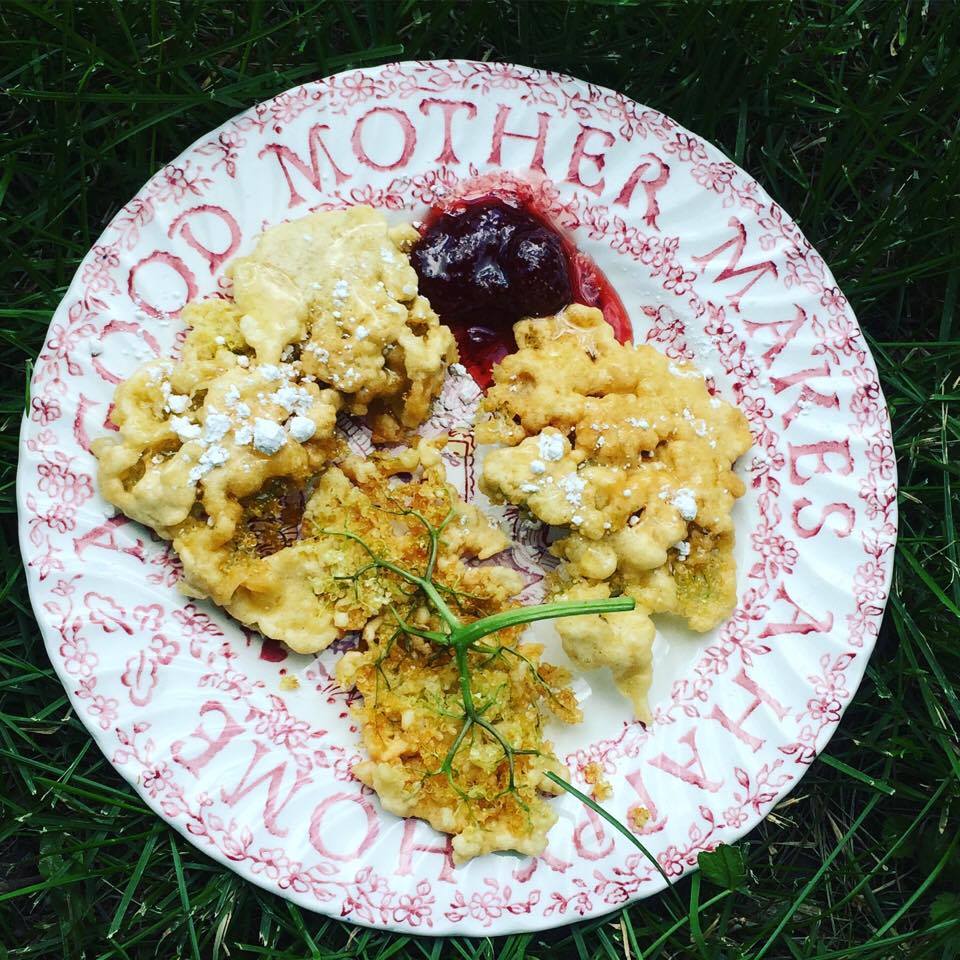 Elderflower Fritters 
Elderflower Pancakes 
Elderflower Syrup
Socată/Suc de Soc (Elderflower Soda)
Elderberry Thumbprint Cookies
Elderberry Crumble Muffins 
Elderberry-Ginger Buckwheat Muffins
Elderberry-Apple Fruit Leather
Elderberry Cream Cheese
Elderberry Cream Cheese Frosting
Roasted Pears with Elderberry Glaze
Dark Chocolate Elderberry Truffles
Striped Elderberry Truffles 
Lemon Cheesecake with Elderberry Syrup
Elderberry Dumplings
Elderberry Fluff
Elderberry Cream Cheese Pie
Elderberry Meringue Pie
Old-Fashioned Elderberry Pie 
Foolproof Elderberry Pie
Elderberry Apple Pie
Sour Cream Elderberry Pie
Spirits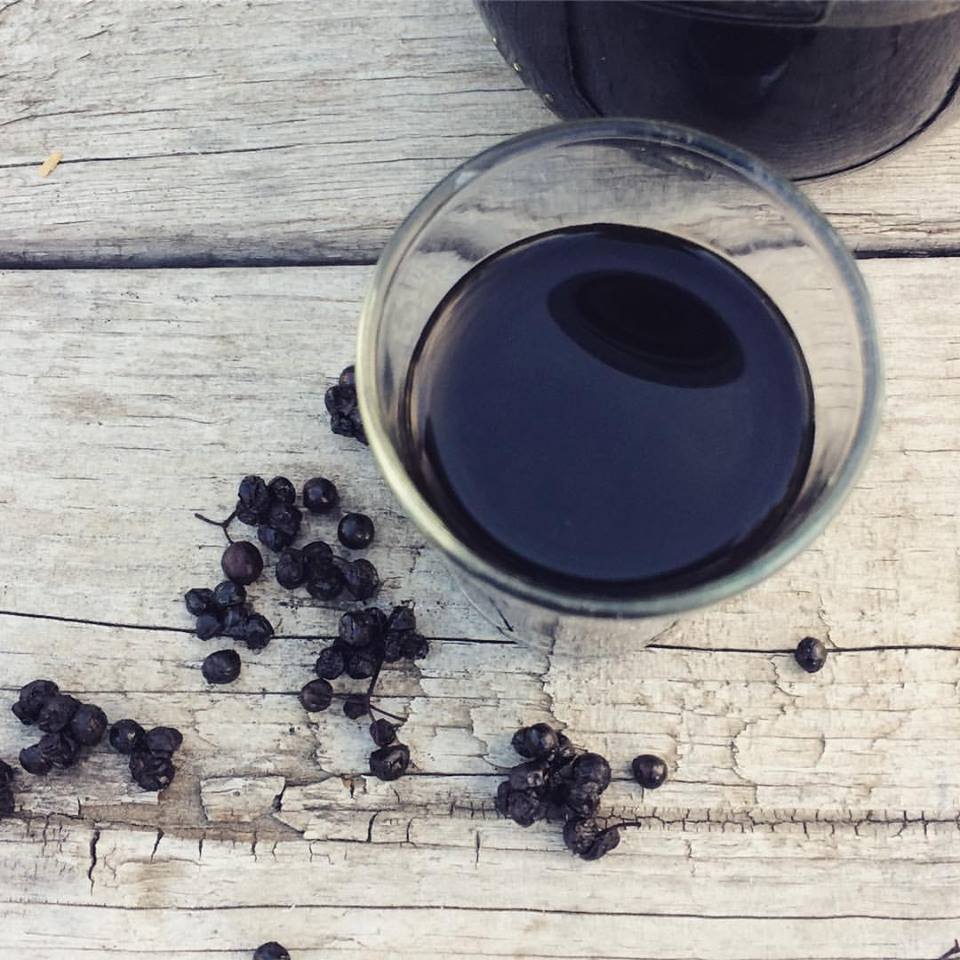 Elderflower Wine
Elderflower Liqueur 
Sparkling Elderflower Lemonade 
Elderflower Hard Lemonade
Raspberry Elderflower Garnita
Elderflower Smash
Blueberry Elderflower Smash
Basil and Elderflower Smash 
Elderitas 
Elderflower Champagne 
Elderflower Liqueur Ice Cream Float 
Elderberry Liqueur
Elderberry Hard Lemonade
Elderberry Schnapps
Elderberry Cordial
Elderberry Bourbon
Elderberry Wine
Elderberry Mead
Don't forget you can also read it for free if you subscribe to Kindle Unlimited!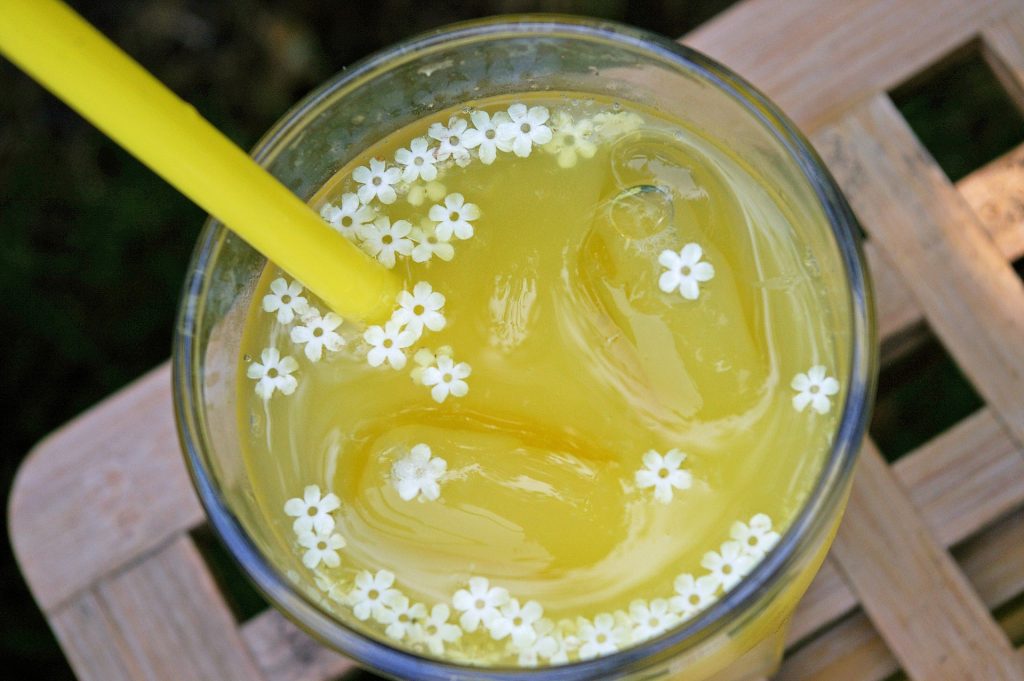 (This post contains affiliate links.  Purchases made through our links earn us a small commission at no extra cost to you. Thanks!)
Please follow and like us: