Here's a quick, easy and delicious recipe to make use of elderberry jam that you may have put up.  I featured it in my new book, Elderberries: The Beginner's Guide to Foraging, Preserving and Using Elderberries for Health Remedies, Recipes, Drinks and More, which went live on Amazon at the Kindle store on Friday and should be out in print in about a week.

This is so good, so pretty, and so easy.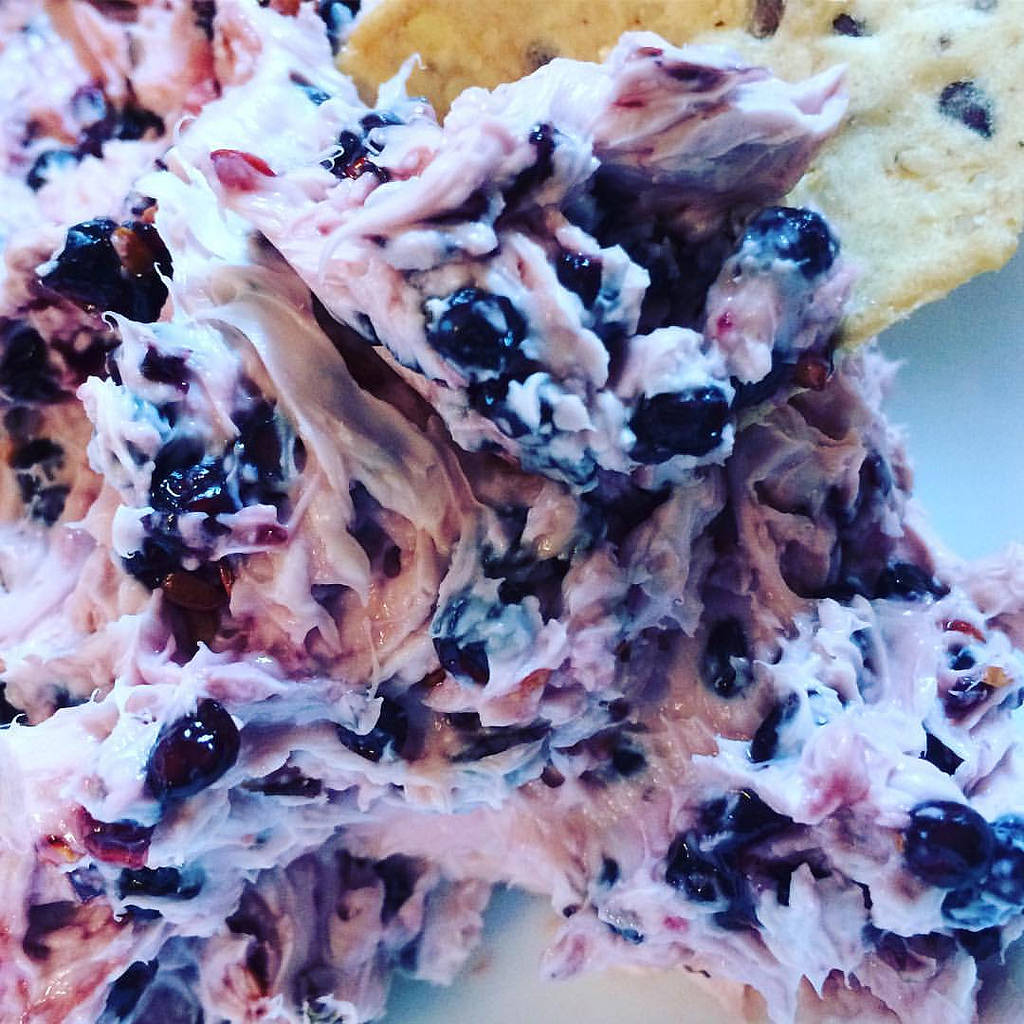 Elderberry Cream Cheese
I invented this delicious cream cheese spread to make use of a batch of elderberry jam that thickened too much to spread easily. It was so good that we added it to our family recipe book and now we make it even when I don't mess up the jam!
This is insanely good spread on bagels or crackers, and it's a beautiful lavender color. Jam will give it individual berries and a bit of crunch, whereas jelly will give you a smooth consistency.
Ingredients:
* Cream cheese (half a brick for a smaller batch, one package for a crowd)
* Elderberry jam or jelly
Directions:
1. Put cream cheese in a mixer bowl and add several spoonfuls of elderberry jelly or jam. The amount you add is up to you. I never measure, just use about three spoonfuls of jam to a half a brick of cream cheese.
2. Mix well, taste, and add more jelly or jam if desired.
Store in a covered container in the fridge. Keeps for several days.
** Note that this post contains an affiliate link.  Purchases made on Amazon through our link earn us a small commission, at no extra cost to you.  Thanks!
Please follow and like us: