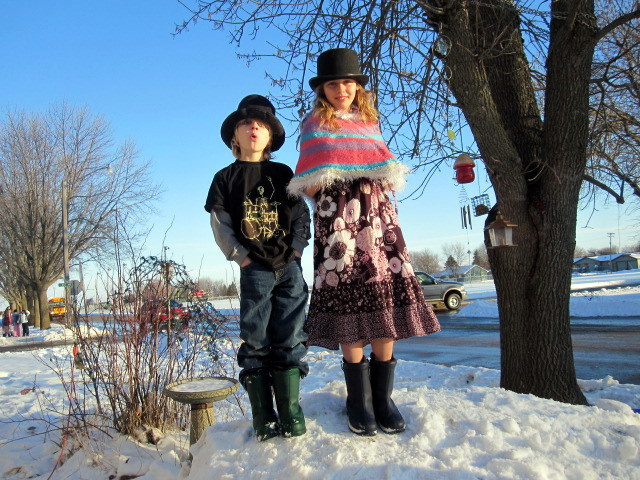 Here's a great way to combine some seasonal fun with science. Learn some physics and chemistry carols!
From "The 12 Days of Newton" to "O Come All Ye Gases" to "I'm Dreaming of a White Precipitate," there's all sorts of science fun at these sites.
I first shared these in 2011 and one of the original site hosts went down. I've searched them out again and found new sources and even more songs.
Wesleyan University's Chemistry Carols has 14 song to choose from, including:
1. The Chemistry Teacher's Coming to Town
2. I'm Dreaming of a White Precipitate
3. Silent Labs
4. Deck the Labs
5. The Twelve Days of Chemistry
6. Test Tubes Bubbling
7. We Wish You a Happy Halogen
8. Chemistry Wonderland
9. I Saw Teacher Kissing Santa Chlorine
10. O Come All Ye Gases
11. We Three Students of Chemistry Are
12. Iron the Red Atom Molecule
13. Lab Reports
14. Silver Nitrate
Their Physics Carols include 23 more:
Haverford's Physics Carols has some of the above plus these extras:
In addition, A Night of Chemistry Carols offers the words to all of these:
0. The Goggle Song.
1. The Chemistry Teacher's coming to town
2. I'm dreaming of a white precipitate
3. Silent labs
4. Deck the labs
5a. The Twelve Days of Chemistry
5b. The Twelve Days of Christmas
6. Test tubes bubbling
7. O little melting particle
8. We wish you a happy halogen
9. Chemistry wonderland
10. I saw teacher kissing Santa Chlorine
11. O come all ye gases
12. We three students of chemistry are…
13. Iron the Red Atom Molecule
14. Lab reports
15. Silver nitrate
16. The Atoms Family
I. Grignard the Beautiful
II. Glory, Glory, It's Wolff-Kischner
III. Oh My Ketone
IV. The Adol Reaction
V. Oh, You Butadiene
VI. The Song Of Thermodynamics by the Sixities
VIII. The Element Song by Leher
IX. The Abandoned Lab
Some sites offer sillier carols, while others are quite sophisticated and could lead to some great discussions (and googling!) on matters of physics and calculus and more.
Have fun!
***
Want to support our site?
You deserve it, and it will help us out.
It's a win-win!   😉 
This site is an affiliate for Amazon.com.  Purchases made through this link will earn us a small commission, at no extra charge to you.
***
This article originally appeared on examiner.com