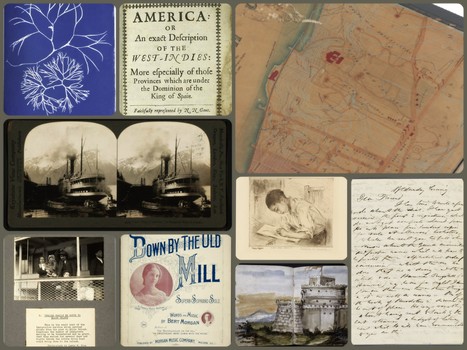 The New York Public Library announced this month that out-of-copyright materials in NYPL Digital Collections are now available as high-resolution downloads, and its lab team has provided wonderful tools to help use these items — even creating a Minecraft world from an 1860 map of Manhattan! The collection includes historic photographs, works of art, original sheet music, antique books and maps, lithographs, scientific slides, letters from famous Americans and much more. All 180,000 plus items are free to use.
Some of the items now available for download include:
In addition, the NYPL Labs team has released several demonstration projects that delve into specific collections in order to inspire users to find novel ways to use the collection. Some of these creative projects include:
The educational possibilities for the collection are endless. These items can enrich studies in history, art, science, geography and more. Images could be used for lapbooking, notebooking, online projects, reports or simple exploration. This is a wonderful resource for kids and adults alike.