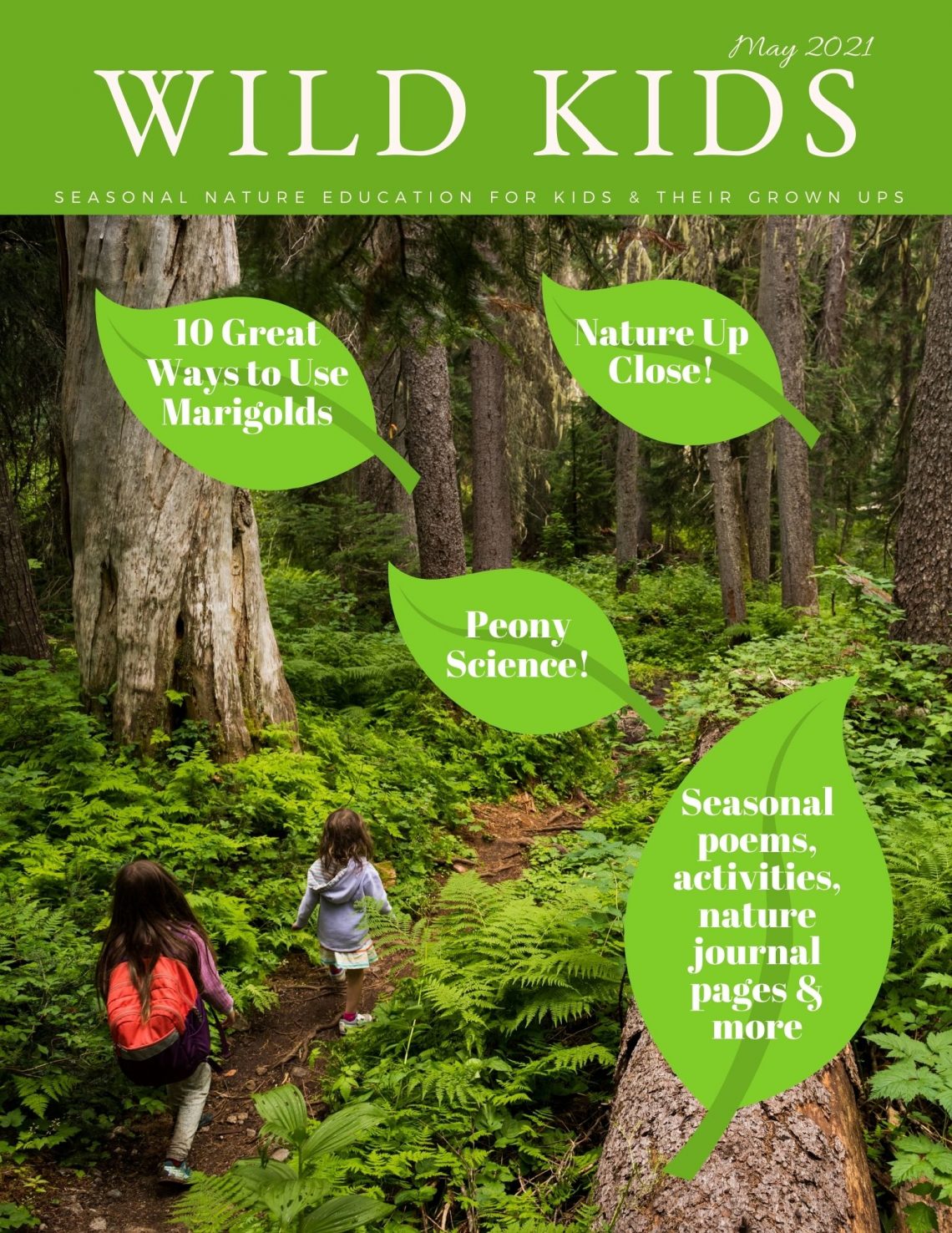 Wild Kids Magazine for May 2021
Happy May!  Sorry this is a bit late today.  Our family has three birthdays in a four day period so this is always a busy time of the year for us, to say the least!  Our son Jack turned 18 yesterday and our oldest child, Toria, turned 23 today.  Then on Monday, our son Alex will turn 14 (and on Tuesday I will sleep a lot!).
I tried to gather lots of fun things for this month's issue.  We have some fun stuff about looking at nature up close with a pocket scope or other magnifying device, some projects using peonies for science (and jelly!), 10 great ways to use marigolds, all about calendulas and marigolds, ways to have fun in nature this month and all the usual nature journal pages, seasonal poetry and more.
This month's issue is 18 pages and, as always, it is ad-free and 100% free to read digitally or print out.
You can read the magazine online or print it out here:

Here are some additional pages to help explore this month's themes:
Peony science
You can find additional ideas on how to use peonies for science fun at A Magical Homeschool (one of our other family blogs).
For more detailed instructions on making peony jelly, see Daily Dish Recipes or Yellow Birch Hobby Farm.
Nature Up Close
If you want to find other fun things to look at up close, here are 50 fun things to look at under a microscope, with some links to affordable microscopes and pocket scopes under $10.
And with that, I have to go finish baking cake number two, find a place for seven new bags of mulch, and help a little girl wrap presents.
I hope you find something fun to try this month and that you have a wonderful, wild May!
Please follow and like us: