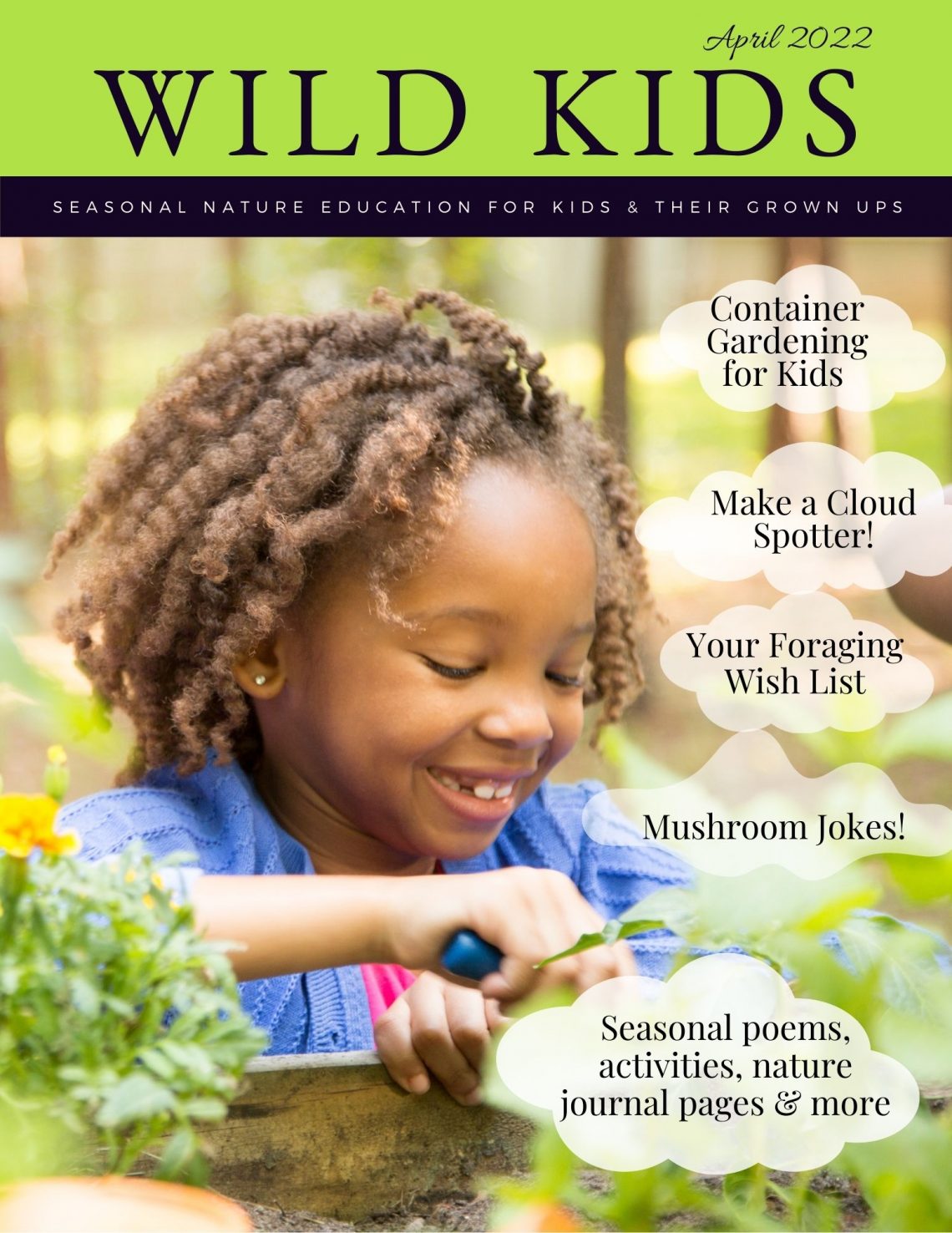 Wild Kids Magazine for April 2022
Happy April!  Here's this month's issue of Wild Kids magazine.
In this month's Wild Kids, we have information for kids to start their own container gardens, a cloud spotter to print out and take outside to ID clouds, and a foraging wish list form, plus all the usual botanical coloring pages, seasonal poetry, ways to learn and play in nature, nature study pages and more.
This month's magazine is 20 pages, in PDF form as always.  You can print it out, read it online, or send it to your kindle address.  And as always, it's 100% ad-free and free to use for personal or educational use.
Feel free to share the magazine with anyone you think might benefit.
Have a wonderful wild month!
Please follow and like us: