Wild Kids Magazine for February 2020
Happy February!
Here is this month's issue of Wild Kids Magazine.:   February 2020 Wild Kids Magazine
This issue is 22 pages and as always, it is ad-free and 100% free to read online or print out.
This month, we have information on how to feed wild birds by hand, instructions to make a simple shell or stone sundial, learning abut aloe and mallow, and vintage wild bird collectible cards, along with the usual seasonal poems, botanical coloring pages, nature journal pages and more.
I think that we finally have the subscribe button working (fingers crossed).  A few people had trouble clicking the confirmation link, but it always worked when I clicked on it so I suspect that it might need a few minutes to activate.  Please let me know if it's still not working and I'll see what else I can do to sort it out.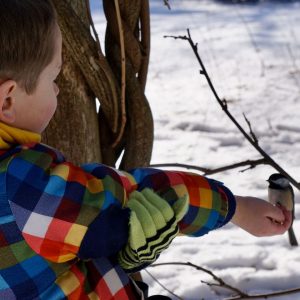 I'm so happy that Dawn from By Sun and Candlelight has shared how to get wild birds to eat from your hand this month.  I've been reading her lovely blog for many, many years and highly recommend taking a peek if you haven't done so before.
We have collectible nature cards again this month, which you may want to print out in doubles to use them for matching games or without backs to leave blank backs for kids to fill out.  Those pages are 7-10 (4 pages, with 8 cards on each), if you want to print them out separately with blank backs and/or or on card stock.  In the future, I might put those at the end of the magazine to make it easier for printing purposes, if that's helpful.
Here are some links to help learn more about a few of this month's topics.
Foraging mallow
I've been a fan of the foraging blog Penniless Parenting for lots of years and Penny shared that mallow was the first plant she ever foraged.  Penny forages in a very different climate than mine (she's someplace tropical and we're in snowy Minnesota) but mallow is great because it grows just about everywhere.  She has lots of good information if you'd like to learn more about mallow.
Edible Wild Food has some more information on IDing mallow, Hunter, Angler, Gardener, Cook has a great dolma (stuffed mallow leaves) recipe using big mallow leaves like grape leaves, and Natural Medicinal Herbs has information about the medicinal uses of mallow.
Ghost Plant or Indian Pipe
We featured a little poem by Emily Dickinson where she mentions Indian pipe (Monotropa uniflora) and we told you a little bit about this interesting wildflower.  If you want to learn more about the plant that Ms. Dickinson called "the preferred flower of life," the U.S. Forestry Service has some photos and information.
Please share the link to this month's magazine with anyone you think could benefit.
Have a wild and wonderful month!
Please follow and like us: