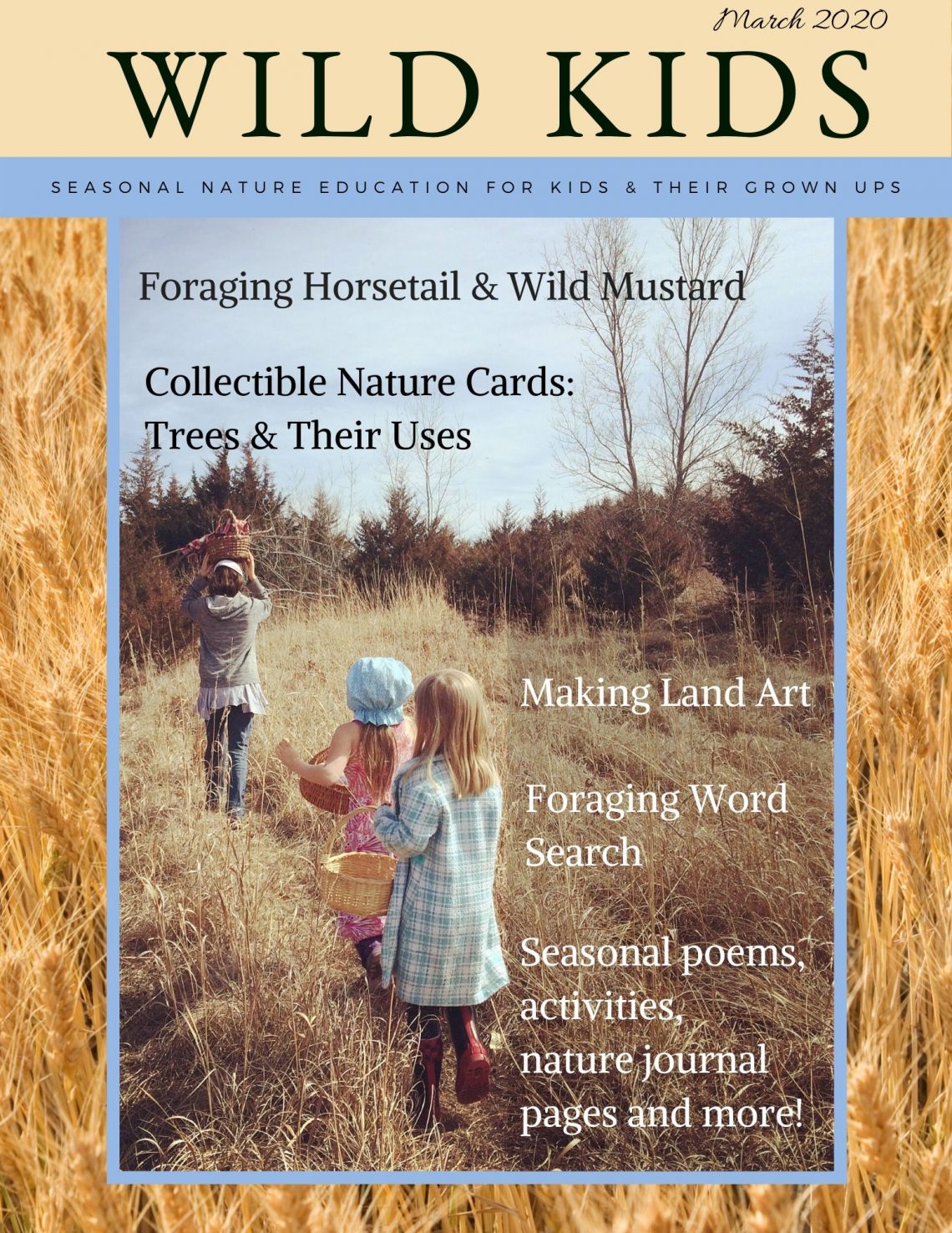 Wild Kids Magazine for March 2020
Happy March!  My, how the year is speeding by.  Here's this month's issue of Wild Kids Magazine.
This month in Wild Kids Magazine, we have information about making land art and foraging horsetail, along with botanical coloring pages for wild mustard and horsetail, plus nature cards of trees and their uses.  There's also a foraging word search and all of the usual nature study pages.
As always, it's 100% free to print out or read online.
This month's collectible nature cards are for trees and their uses.  This month, I've put the collectible cards at the end of the magazine in case you'd like to print them out on heavier paper like card stock.  The cards are on pages 19-24 and are made to be printed on both sides (pages 19-20 is one set, pages 21-22 is one set, and pages 23-24 are the last set).  In other words, the magazine itself is pages 1-18 and then pages 19-24 are the cards.
Here are some links to help learn more about this month's themes.
Materials for Birds' Nests
Wild Birds Online has good info on how to put out nesting material like colorful yarn in suet feeders or onion bags.
Bird Watcher's Digest has more info on putting out materials like fur, plus the top ways to help nesting birds.
Here's an interesting story about putting out pet fur for the birds to make nests from, via a column at Palo Alto online called A Pragmatist's Take.  Douglas Moran writes:
I began doing this seriously in the mid-1990s when I was adopted by a cat who had thick fur and shed a lot. Weather permitting, I would brush him in my backyard. In the spring, I noticed I had a mix of birds 10-15 feet downwind competing for the fur: Some were snatching it out the air, while others waited for it to snag on a plant. One chickadee was so intent on not missing out that he kept trying to grab more even though his beak was already full and his birdhouse was only 10 feet away.

One of my neighbors had a Labrador-mix with white fur and after the nesting season, I let their children see one of the nests and they were amazed that it had a thick liner made from their dog's hair.
Foraging Horsetail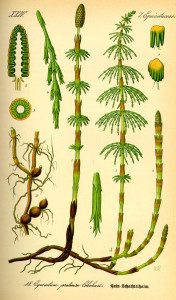 Kiddle has a fantastic page of information about this fascinating plant that was here before the dinosaurs.
Hestie Speaks has a great page on How to Forage & Process Horsetail For Medicinal Use.
Return to Nature has more excellent information at Foraging for Horsetail – An Ancient Ally.
Recipes from the Wild has more great information on horsetail's benefits and how to use it.
Foraging Texas offers this helpful information and much more:
Tea from the plant has a slight "black licorice" crossed with green tea flavor. Crushed up a 6-8 horsetails into a cup of water and then boil them for ten minutes. Let stand until cool enough to drink. The silicic acid found in horsetail tea is thought to strengthen the walls of blood vessels and the air sacs in lungs along with promoting regrowth of damaged joint tissue. Its astringent chemicals reduce bleeding especially in the mouth and act as a diuretic to flush out the body.

The high silicate content of horsetails makes them excellent wilderness pot scrubbers. A handful of them rubbed will quickly scrap clean a dirty cook pot, as many old boy scouts know.
There are some scientific studies that have been done with horsetail and these are some of the most interesting ones:
This study found that horsetail tea greatly helped women with thinning hair (there are even photos of the results!).
This study used horsetail and another plant to improve the strength of fingernails (applied on top of them, not used internally).
This study found that an ointment that contained horsetail helped with wound healing and pain treatment.
This study found that a component in horsetail (and also in peppermint, nettles and birch leaves) helped people with arthritis.
Finally, the American Botanical Council has information about horsetail's chemistry, pharmacology, uses, contraindications, side effects and more, along with some good references.
Foraging White Mustard
Eat the Weeds has all you could ever want to know about white mustard, how to find it, its history, and how to eat each part of it.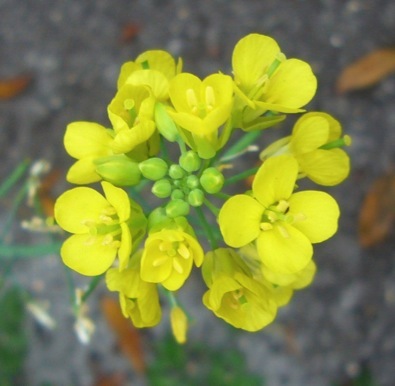 If you can't find a wild mustard growing near you, you must be living in the middle of a desert 'cause they even grow in the arctic circle. In fact, it's among the few plants in Greenland and is even found near the magnetic north pole.

A native of Eurasia and cultivated for some 5,000 years, the Mustard — Brassica et alia,  previously  Sinapis et alia, or as the botanists write, spp. — came to North America in the 1700s and is as wide-spread and varied as possible. It usually blossoms in winter here in Florida and over Christmas I saw a patch in full bloom in a backyard, feeding honeybees.
Specialty Produce has great information about wild mustard and how to eat each part.
Finland's Nature Gate has very thorough information on white mustard, even if you're not in Finland.
Here is a lovely blog post where a master gardener talks about his love for growing and eating wild plants of all kinds and talks about how he eats this plant.
Here is the USDA's map of how common wild mustard is throughout the United States and Canada.
Can you spot wild mustard growing wild in your area this year?
Poems from Under a Toadstool
I've included poems and artwork in this month's Wild Kids from a book my daughter Rhia and I just published called Poems from Under a Toadstool.  I wrote the poems to accompany her wonderful artwork.  If you'd like to check it out, you can find it on Amazon here (affiliate link) or request that your local library order a copy.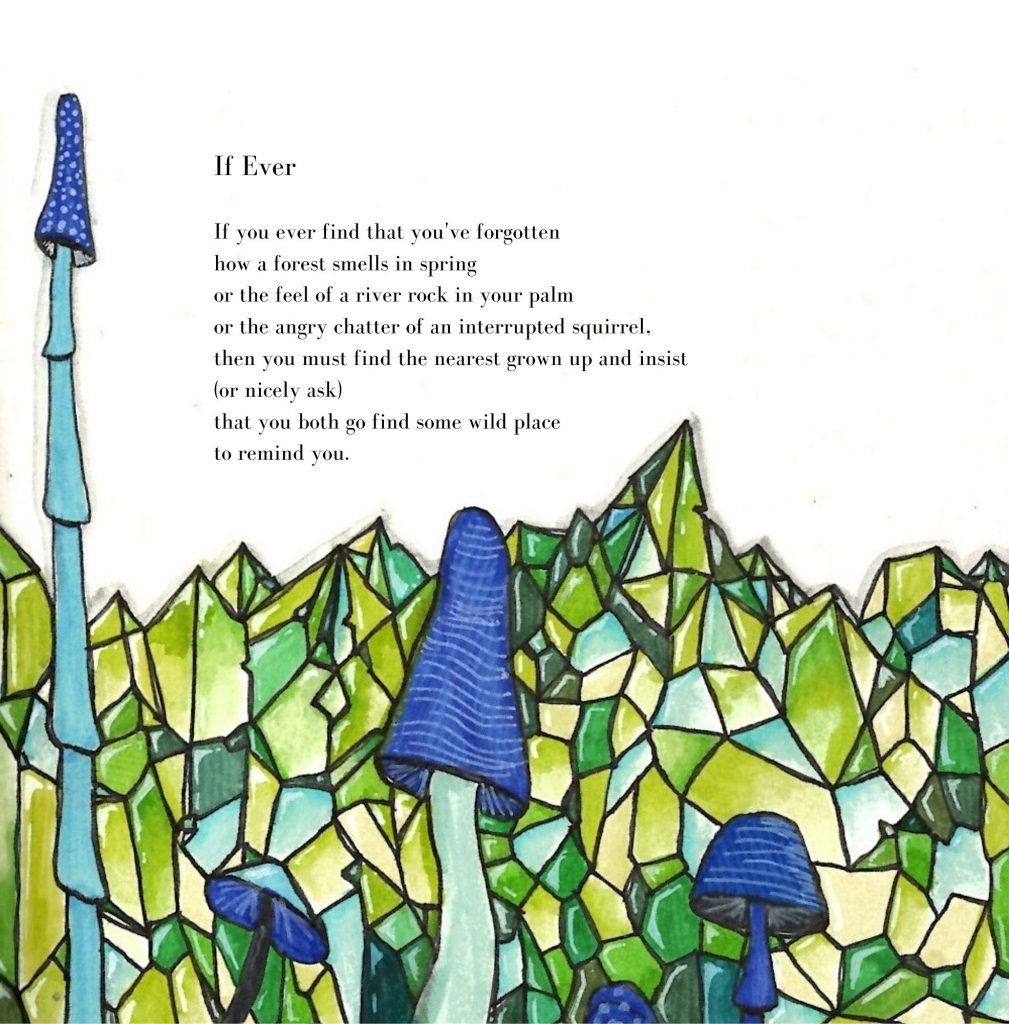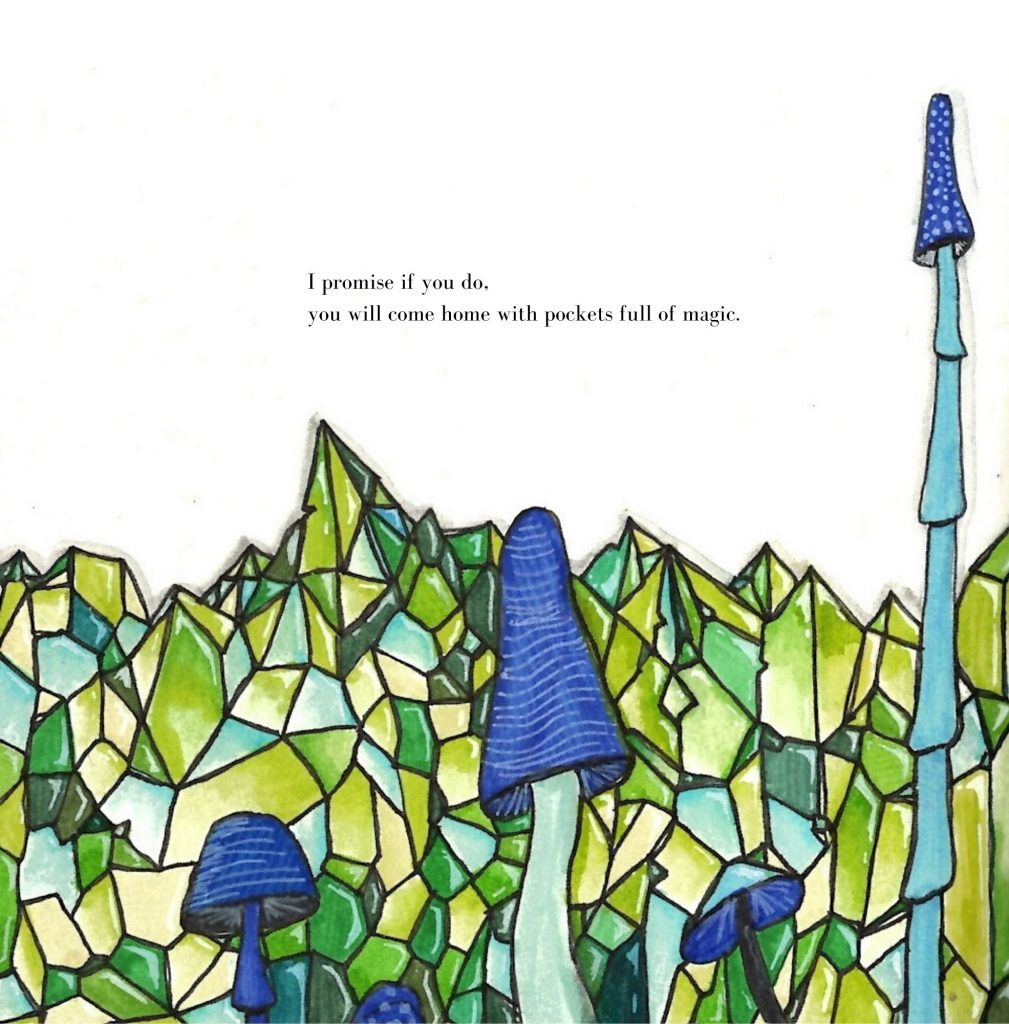 Have a wonderful, wild month!
~Alicia
Please follow and like us: