Yes, even in the midst of a pandemic (actually, especially because of the pandemic), our family still foraged quite a number of wild foods this spring.  Foraging was actually even more beneficial than usual in these unusual times since we used wild foods in part to help with recovery from our illness and foraging as a way to keep up with exercise, sunshine and stress release.
Most of our family got sick with suspected COVID-19 in March.  We had taken a short family vacation to the Twin Cities for homeschool days at the Mall of America a week earlier, which in retrospect was a pretty terrible idea right as a global pandemic hit, though we didn't realize it at the time.  We stayed at a busy hotel, hit all the major tourist areas of the MOA (Sea Life, a virtual reality immersive experience, etc.), shopped at IKEA and Trader Joe's, and basically joined civilization from our tiny little town at the exact worst moment.  Jack (then 16) got sick first with a terrible cough, fever, fatigue and body aches.  A week later, I got sick and then Alex (then 12) and Fiona (8) followed with milder illnesses.  The younger kids got better and I got worse, while Jack recovered but had lingering muscle aches, muscle weakness in his left leg, and fatigue for well over a month.  I had a long, really rough illness (I am just now nearly done with it in early June) where the virus caused serious issues in almost every system of my body — lungs, heart, muscles, circulatory system, kidneys and more.  Ironically, Daryl, who's 9 years older than I am and the one I was worried about, basically shrugged it off completely other than some mild cold and sinus symptoms.  Perhaps that was partly due to all the foraging he was doing…
In any case, when I was at my sickest, Daryl went out foraging every morning for nettles to make me strong nettle tea.  Nettles are infamous for helping the immune system and also helping boost vitamins and minerals, supporting the kidneys (blood tests showed blood in my urine and I had intense pain on my side for several weeks), and more.  The hot broth instantly helped my lungs and stomach feel better with every sip.  When I had more blood work later, my doctor told me my iron levels were surprisingly high and she credited "all those nettles Daryl keeps getting for you."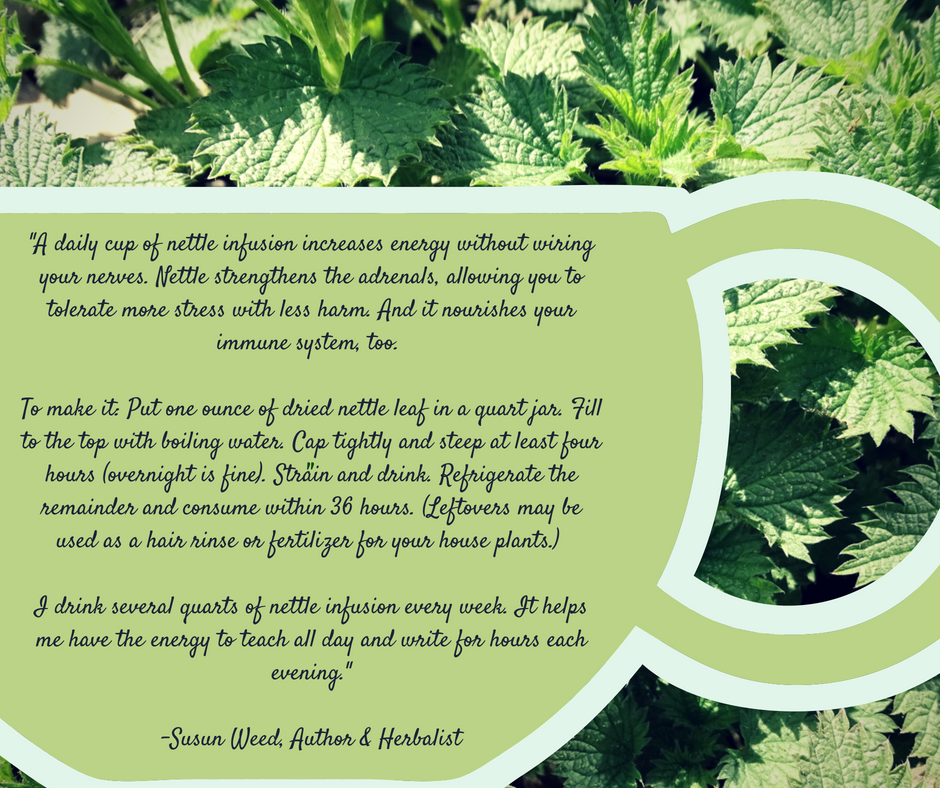 (We don't do it this way.  Daryl boils up the nettles in a couple of cups of water for about 20 minutes until the broth is nice and dark, and then I drink it plain while it's still quite hot.  He eats the leftover greens (which are mild like spinach) with scrambled eggs and a sprinkle of cheese.)
The doctor also told me to keep doing exactly what I had done during the whole sickness because all of my levels were fantastic considering what I'd been through (note that nettles were a small part of a lot of remedies that I used to support my recovery, including raw garlic, ginger, elderberries, vitamin D, fermented foods, breathing exercises, massage and a lot more). 
Daryl and the kids foraged for more than nettles, and I occasionally did some foraging of my own, even from our own yard.  While we were under stay-at-home orders here in Minnesota, the governor specifically recommended spending time in nature and our county and state parks were open.  Foraging was such a blessing for our family during that time — giving us exercise, a bit of normalcy, time in nature, vitamin D and an endless supply of healthy, tasty, free wild foods.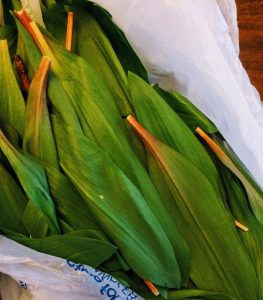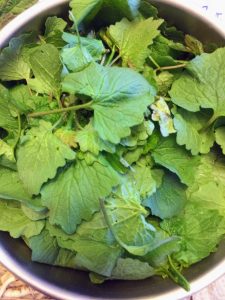 Here's what we gathered this spring (so far):
Maple sap

Chicken fried pheasant backs with ramp pesto spaghetti

Walnut sap
Nettles
Ramps
Dandelion greens
Dandelion flowers
Violets
Wild asparagus
Pheasant back (dryad's saddle) mushrooms
Morels
Catmint
Corn Mint (water mint)
Lambsquarters
Garlic mustard
Wild onion
Plantain (used topically)
jewelweed (used topically)
Turkey tail mushrooms (for medicinal purposes)
Rhubarb (with permission from local folks who don't pick theirs)
Scarlet elfcap mushrooms
I meant for this to be the year that we finally tried making lilac syrup or lilac jelly but that will have to wait because I just didn't have the energy when all of our lilacs were in bloom.  I suppose having the plague is a pretty good reason to flake out on trying new foraging recipes, huh?  😉
Since there's technically a bit more time until spring is officially over, there will probably be a few more wild foods on the list and I'll update this if needed.
Did you do any foraging this spring?  Are you hoping to do any soon?  What's on your list of wild foods you want to gather next?
Please follow and like us: