Got boat loads of zucchini this time of year?  Here's a delicious and easy way to make use of them.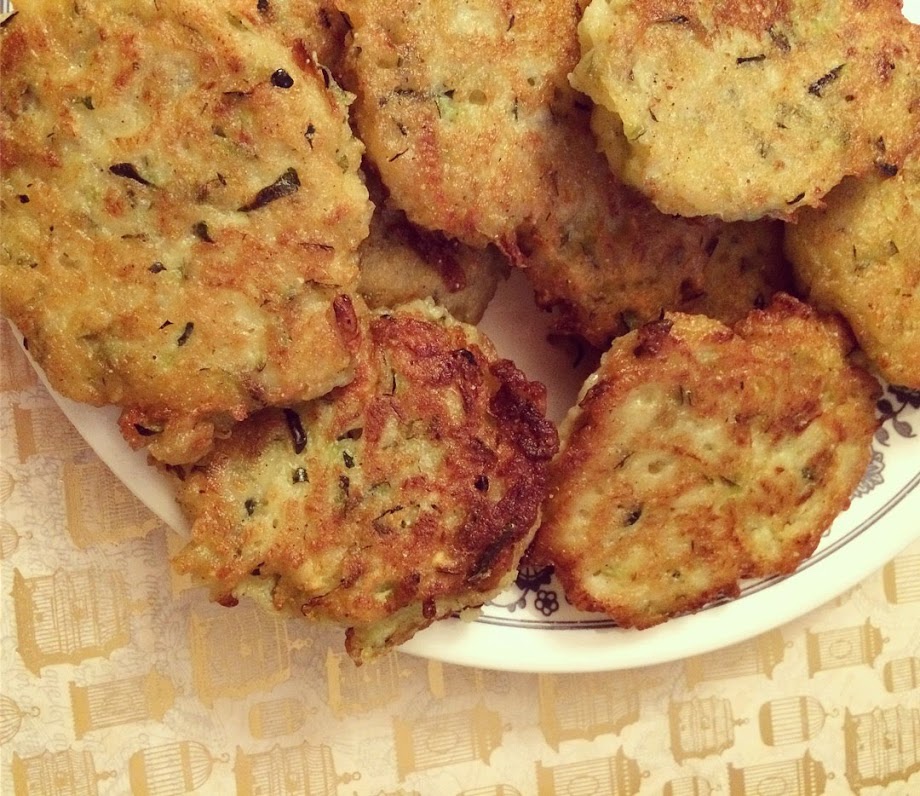 Zucchini fritters are kid-friendly and tasty, and the recipe can easily be converted to gluten free (the way we make them), paleo and/or vegan.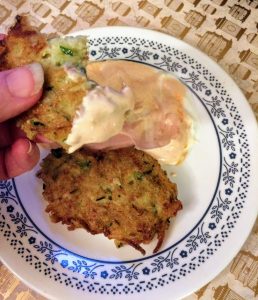 The recipe is very simple and adaptable, not even really a recipe.  I don't even really measure but here are the approximate amounts:
3 cups shredded zucchini, squeezed to remove extra liquid
1 cup of flour (I use a homemade gluten-free mix, use something like almond flour to make them paleo)
1 egg (or one chia egg to make them vegan)
1 tsp baking powder
1 tsp garlic powder
salt, to taste
Mix all the ingredients in a big bowl, adding a bit more flour if needed so it holds together.  Spoon onto cast iron pan (a cookie dough scoop works great) with a bit of hot oil.  Press gently to make small patties.  Fry till crisp on each side.  Serve with dipping sauces like sriracha mayo, ranch dressing, salsa, BBQ sauce, sour cream or whatever tickles your fancy.
Enjoy!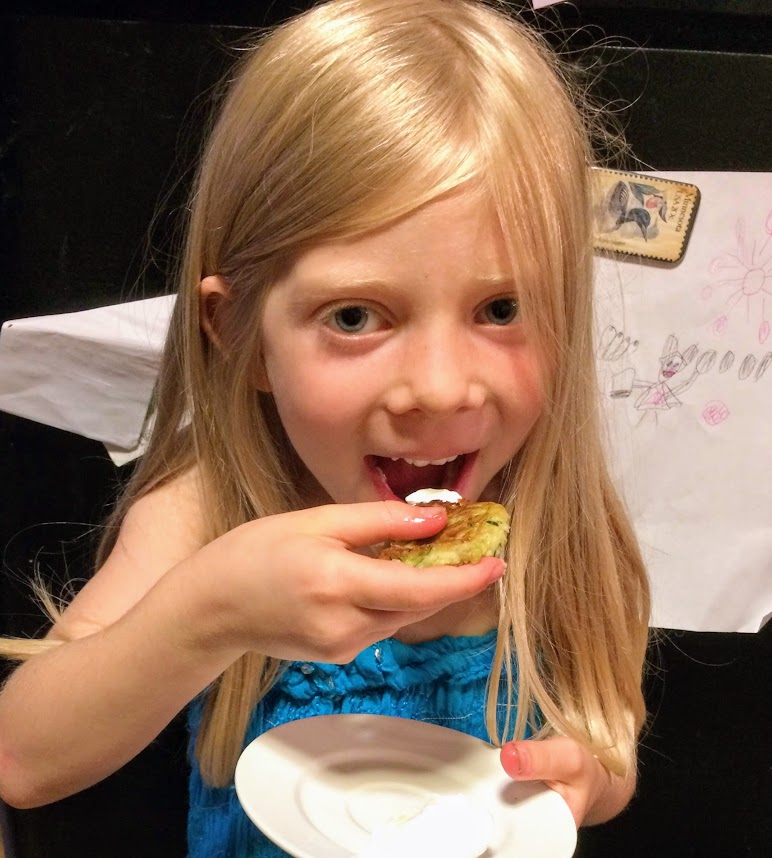 Please follow and like us: