Store-bought gluten free buns are expensive and generally taste something like dish sponges.  The good news is you can easily make your own.  This recipe is my go-to recipe for quick gluten-free buns.  It's also egg-free, dairy-free and soy-free (and vegan!), so it's great for folks with multiple allergies. 
I tend to make these at the last minute and they still are ready in under a half an hour.  Even though they are yeast rolls, they only need 5 minutes rising time and just 8-10 minutes in the oven, so they really are fast!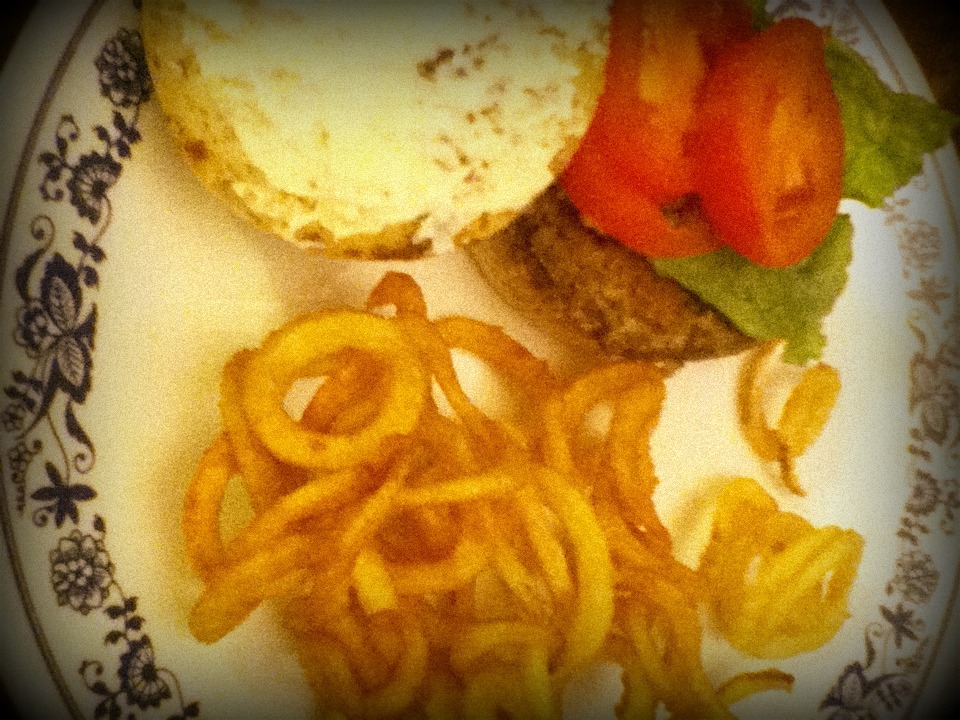 Quick and easy gluten free buns
Yields 8-10 buns
Ingredients:
    2 TBS flax seed meal mixed with 6 TBS water (let stand for 10 minutes)
    2 TBS yeast
    1 1/4 cup warm water
    1/3 cup grapeseed, canola or olive oil (plus extra for the tops)
    1/4 cup sugar
    2 cups brown rice flour
    2/3 cup potato starch
    1/3 cup tapioca starch
    1 & 1/2 tsp xanthan gum
    1 tsp sea salt
    Sesame seeds (optional)
Directions:
Preheat your oven to 425 degrees F. Whisk together your flax seed meal and water.

Whisk together the yeast and warm water. Add the oil and sugar. Cover with a towel and allow to double in size while you do steps 3 and 4.

Lightly grease a large cookie sheet and 8 english muffin rings (I use these from Amazon) or 10 large canning jar

rings

(these are optional but they help the

buns

rise high instead of spreading).

In a mixer, combine the brown rice flour, potato starch, tapioca starch, xanthan gum and salt.

Add yeast mixture and flax mixture to the dry ingredients. Mix on low speed for 30 seconds and then medium for 2 more minutes.

Using an oiled ice cream scoop or measuring scoop, portion dough (roughly 1/3 cup per roll) into the

rings

. Fill a bowl with warm water and dip your fingers into it continuously to smooth the tops of the rolls.

Brush on a small amount of additional oil with a pastry brush and sprinkle with sesame seeds, if using.

Allow the rolls to sit 5 minutes than bake 8-12 minutes or until golden brown.

Cool slightly before slicing.  You can also toast or grill these, if desired (spread cut sides with a bit of olive oil or softened butter/margarine and then grill over medium heat until light golden) .

(Note that this post contains affiliate links.  Purchases made through our links earn us a small commission at no extra cost to you.  Thanks!)
Save
Save
Please follow and like us: