Our 9 year-old, Alex, asked last night if we could make mini donuts together for breakfast for everybody today.  I said yes, and dug out this recipe that I came up with a few years ago.  This is a really easy but delicious recipe that also includes lots of fruit and/or veggies, since each batch contains a cup of whichever add-in you choose, such as applesauce, pumpkin or squash (which also gives them extra flavor).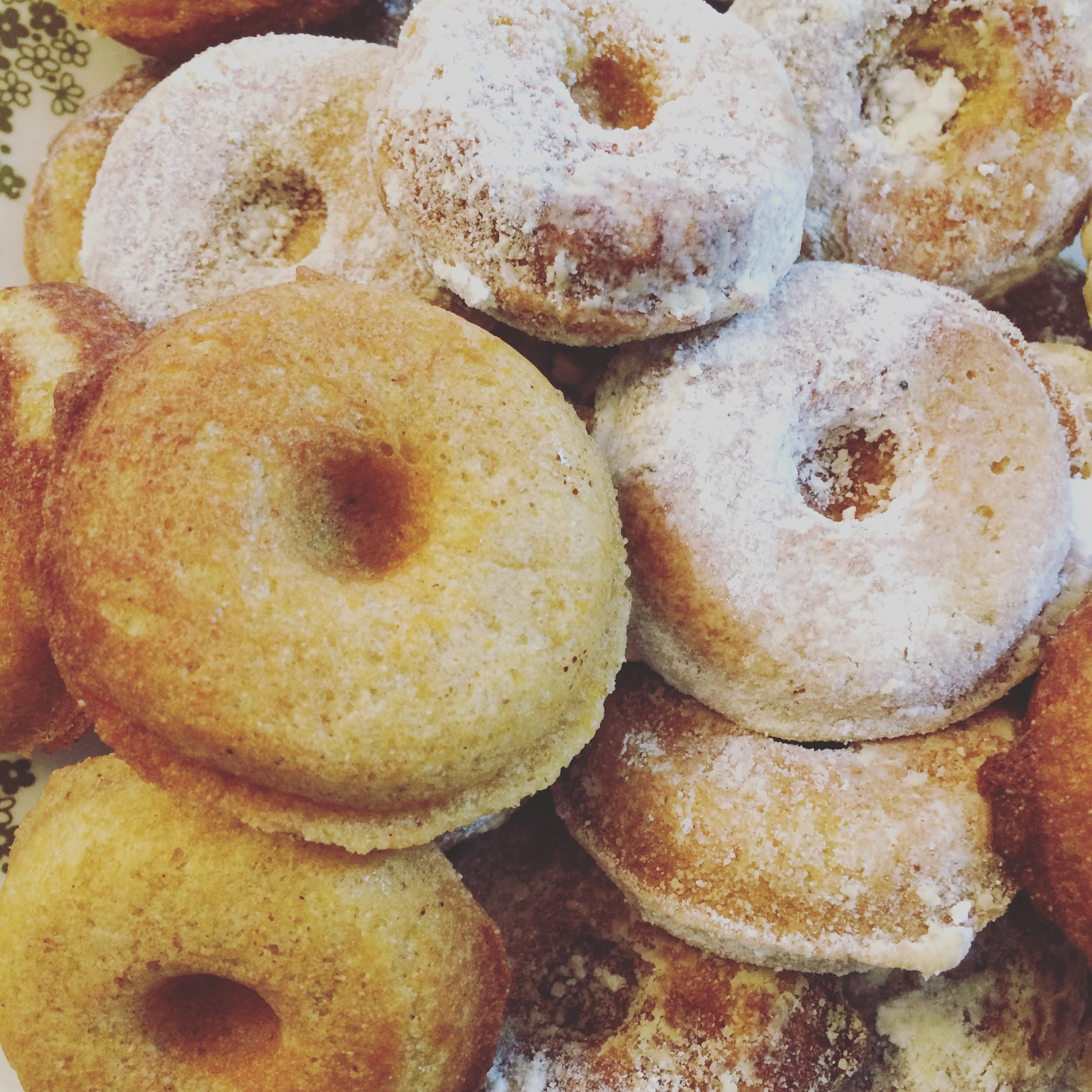 Here's the recipe, along with what I wrote about it when I posted the recipe on my green living column back then.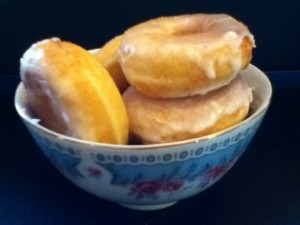 Since our family went gluten free,

donuts

are one of the things we miss most. I'm unwilling to pay $6 or $7 for tasteless, frozen gluten free

donuts

so we've been doing without.
When I saw a

mini

donut

maker for only $15 at Aldi's last week, I decided to try to make our own gluten free

donuts

(you can also find very affordable ones on Amazon (affiliate link)).
I found some GF

donut

recipes online and in some of my cookbooks, but they all relied on dairy, which my son is also allergic to.
I decided to create my own gluten free, dairy free

donut

recipe, and the results couldn't have been tastier or easier.
We were enjoying fresh baked, delicious glazed

donuts

in under a half an hour.
Here's the simple recipe.
(See the notes at the end on how to cook these as

mini

muffins or

mini

donuts

in the oven.)
Quick Mix-and-Match Glazed D

onuts
(gluten free, dairy free, soy free, nut free and corn free)
Makes approximately 25

mini

donuts
1. Preheat your

mini

donut

maker.
2. In a large bowl, whisk together the following:
1 1/2 cups gluten free flour

mix

(see notes for recipes)
3/4 tsp xanthan gum (if your

mix

does not contain it already)
3/4 cup sugar
1 1/2 tsp baking powder
1/4 tsp baking soda
1/4 tsp cream of tartar
1/4 tsp salt
1/2 tsp nutmeg
3. In another bowl, whisk together the following:
1/2 cup organic shortening or coconut oil , melted
2 eggs

2 tsp vanilla
1 cup pureed cooked squash, pumpkin or applesauce (if using canned pumpkin, thin with a little water or non-dairy milk until applesauce consistency)
4. Combine the two mixtures, stir until well

mixed

.
5. Spray the wells of your

donut

maker with non-stick spray. Place about one heaping tablespoon of batter in the center of each

donut

well. Close and secure the lid, then bake for two to three minutes (depending on your model, check after two minutes) or until light golden.
6. Remove the

mini

donuts

to a wire rack to cool, respray the pan and repeat with the remaining batter.
7. While the

donuts

cook and cool, whisk together the following:
1 cup powdered sugar
4 tsp almond milk or other non-dairy milk
1/2 tsp freshly grated lemon peel or orange peel (optional)
8. When the

donuts

are cool enough to handle, dip the tops in the glaze. Quickly flip over so the glaze is on top and transfer to a plate.
If you like, sprinkles can be added on top while the glaze is still wet.
Alternate baking directions: Preheat oven to 350 and grease a

mini

donut

pan or

mini

muffin pan. Fill wells 3/4 full and bake for about 10 minutes or until set and light golden. Glaze as directed.
Gluten free flour

mixes

: You can use a commercial

mix

for this recipe but any simple GF flour combination will work well. I

mix

my flour

mixes

a little differently every time and like to play around with lots of different types of flours and starches. Two of my favorite all purpose GF flour

mixes

are at Cooking Gluten Free and Gluten Freely Frugal.
That said, for these

donuts

I used this incredibly simple (and inexpensive)

mix

that can be doubled and kept in the fridge:
2 cups white rice flour

2/3 cup potato starch flour (not potato flour)

1/3 cup tapioca starch
For a totally different take on mini donuts…
I also have a simple but really tasty recipe for acorn flour mini donuts on my author blog.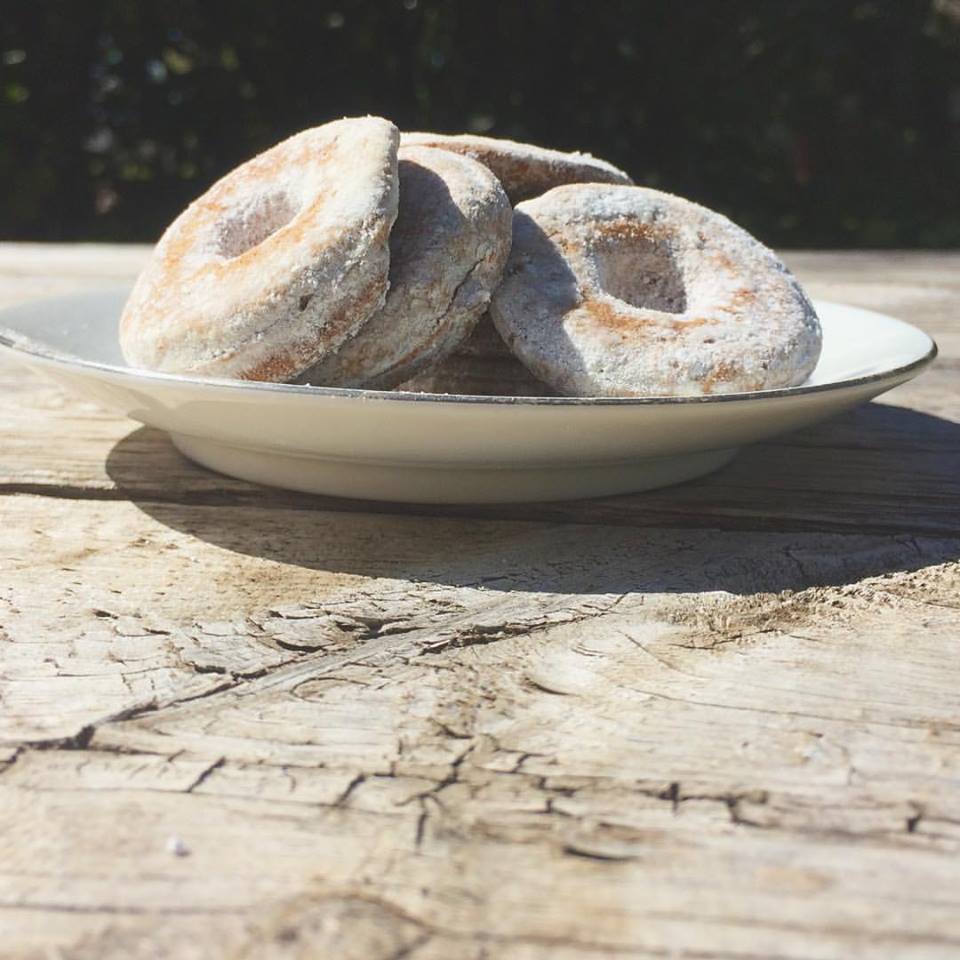 Please follow and like us: