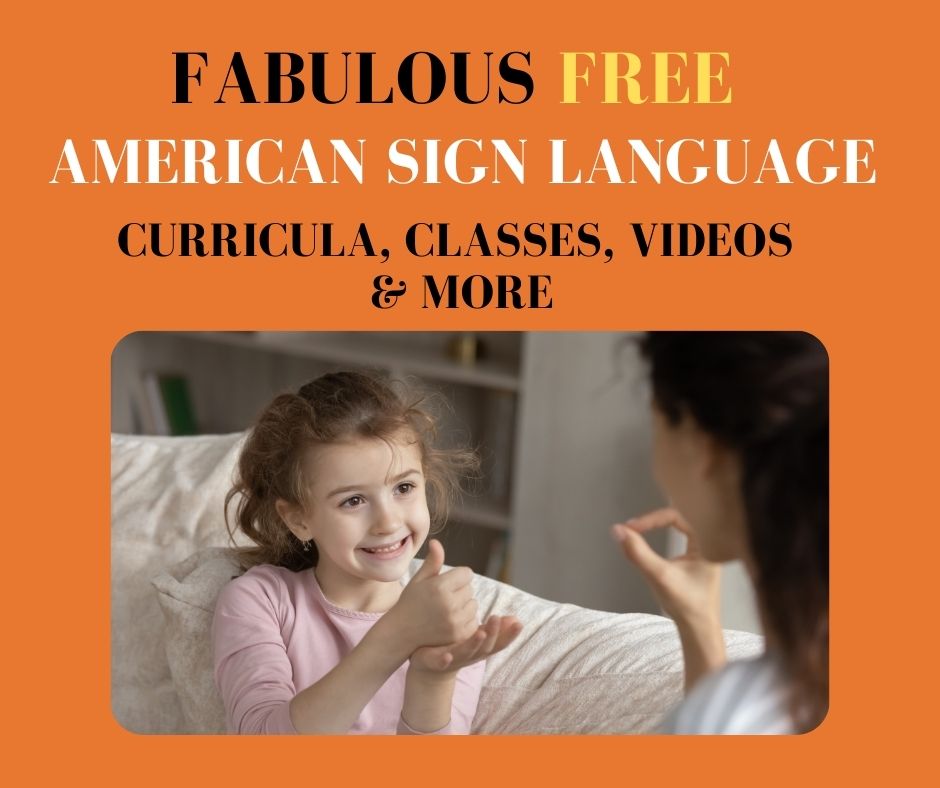 Is your child interested in learning American Sign Language? There are some really wonderful free resources for kids of all ages to learn ASL.
The American Sign Language University offers wonderful free online ASL classes. They provide four levels of classes for free, with each course building on the last and comprising of 15 in-depth lessons. The lessons consist of written assignments, video lessons, quizzes and text, with additional practice cards, powerpoints, finger sign recognition programs and printables that you can also access for free. They recommend completing one lesson per week, which would make each course take 15 weeks. Each course provides the equivalent of half of one credit for high school or 4 university semester hour credits.
ASL Connect offers free ASL lessons. Sign School also offers free lessons, plus they have a mobile app and more ways to learn. Start ASL is yet another free ASL course.
Hand Speak has been around since 1995 and offers lots of content, including lessons and great information on the deaf community, cultural appropriation and more. It also offers fantastic tools like the ASL dictionary and an ASL to English Reverse Dictionary if you are trying to find the translation of a sign you don't recognize. They also have an ASL video dictionary just for kids, signed by kids.
Sign Language for Kids has also been around since the early 90's and has all kinds of free content and some paid. They have great videos for younger kids to learn signs and lots of great free ASL printables and extras.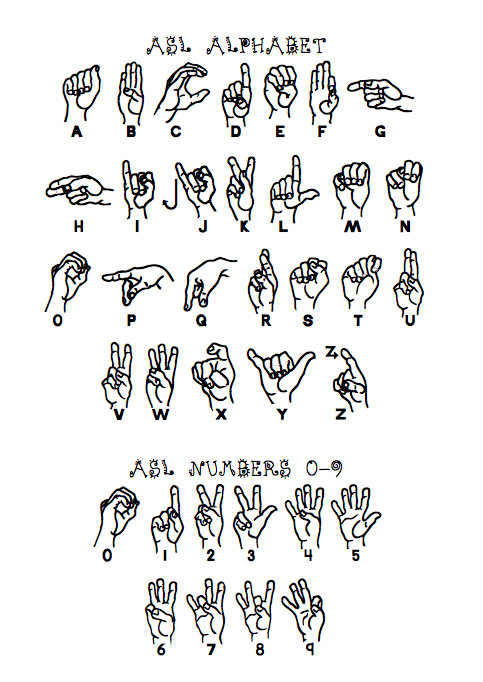 Education.com also has some free printables. A Day In Our Shoes has free printable ASL flash cards.
Also check out the free ASL app and the ASL American Sign Language app for learning alphabet, numbers and basic signs for iOS and Android.
If you prefer you-tube videos, some of the most popular are:
Learn How to Sign has some great series of videos, including great ones like 150 Essential ASL Signs and 25 Common ASL Phrases.
ASL with Rochelle also has an extensive collection of videos, including The First 100 Signs You Need to Know.
ASL Meredith This series has the option to have English captions and features lots of vlogs in ASL, plus great videos on topics like similar signs.
Do you have favorite ASL resources that aren't on the list? Please share them in the comments!