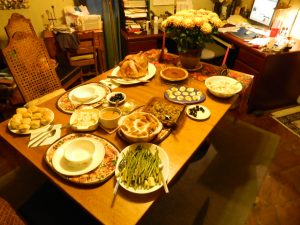 Ever wonder what makes a turkey timer pop up? What's the difference between a yam and a sweet potato? How can you make bones rubbery? I've rounded up ten fun ways to incorporate science in your turkey day.
Have a happy Thanksgiving!
***
Want to support our site?
You deserve it, and it will help us out.
It's a win-win!   😉 
This site is an affiliate for Amazon.com.  Purchases made through this link will earn us a small commission, at no extra charge to you.
***
This article originally appeared on examiner.com