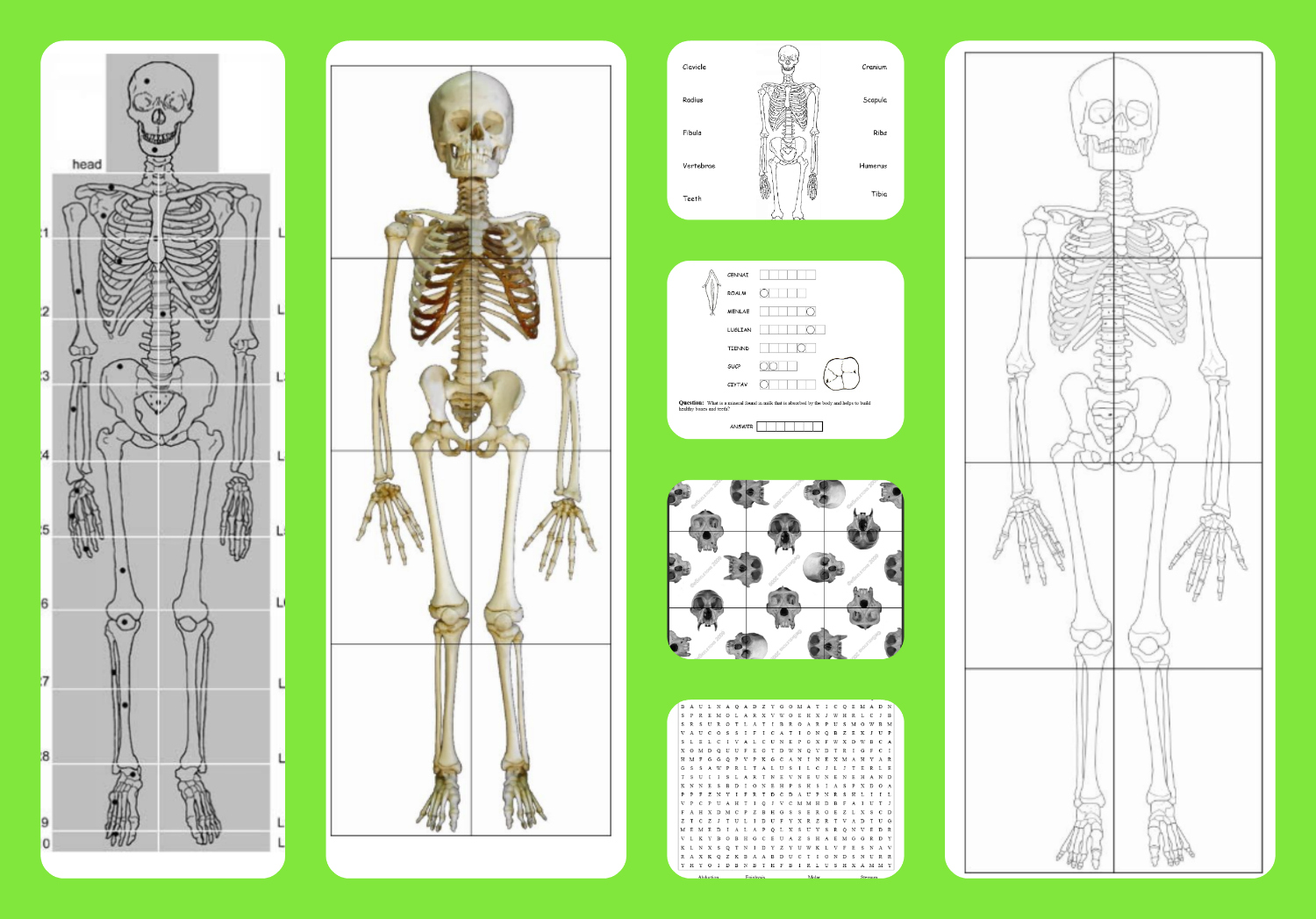 Looking for some hands-on ways to bring your anatomy studies to life? The University of Texas at Austin's Department of Anthropology has some wonderful freebies to help.
The fantastic printables include:
A life-sized adult skeleton
A life-sized child skeleton in B&W or color
9-piece scramble puzzles of Prosimian Skulls, Prosimian Skulls and Hominoidea Skulls
Word searches on Skeletal Anatomy for elementary, middle school and high school levels
Crossword puzzles on teeth and skeletons for elementary, middle school and high school levels
And more!
The printable skeletons are especially helpful. The adult skeleton is 21 pages and can be taped to the wall for kids to label (or use for a spin-off of a pin the tail on the donkey game). The child skeletons are the size of an average five or six year-old child and use eight pages. The B&W version is great for coloring and labeling, while the color version is more realistic.
The site also includes additional links, lyrics to "Dem Bones" and more resources for educators.
Click here to view all of the resources, which are available as printable PDF files.
Have fun!
***
Want to support our site?
You deserve it, and it will help us out.
It's a win-win!   😉 
This site is an affiliate for Amazon.com.  Purchases made through this link will earn us a small commission, at no extra charge to you.
***
This article originally appeared on examiner.com