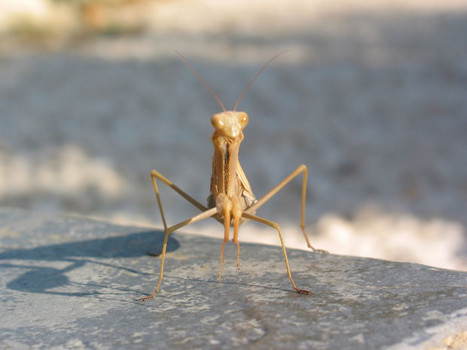 July is full of all sorts of great science and nature opportunities. Here are five fun ones to work into your homeschooling this month.
MythBusting: You hear all sorts of folk wisdom that can be great fun for kids to test out. When we heard that you should draw chalk lines outside your house because ants won't cross a chalk line to get in, that was a perfect opportunity for my oldest daughter to draw some chalk mazes around ants in the driveway one summer (I'll post the video of an ant actually running her maze soon). There are so many that are perfect for summer experiments. How about testing vinegar's abilities at getting rid of weeds, or egg shells at repelling slugs in the garden?
Wild edibles: Take advantage of the many healthy, tasty foods that are free in the environment right now. Gather plants that you know for sure you can properly identify, like dandelion flowers and wild rose blossoms, or take a foraging class together. Our family recently made dandelion flower syrup for the first (and second!) time and we couldn't believe how tasty it was. You can see all of our favorite wild edible recipes on Pinterest here. Just be sure to follow the basic foraging rules: gather from a location that has not been sprayed and is not near sources of pollution like highways, be sure you know what you're gathering, and always get permission or gather where it is allowed. There are many wonderful books and apps to help teach you and the kids all about wild foraging, too.
Ice exploration: Here's a nice way to cool off and do a little experimentation outside. Freeze a bunch of small treasures (natural or man-made) in a cake pan filled with water. Put it outside and let the kids work at freeing the tiny treasures — with materials like salt, hot water, nut picks and whatever else they dream up.
Insect study: Collect some dead bugs and look at them together under a lighted pocket microscope (you can find lots of them very inexpensively on Amazon and they so much fun for nature studies!). Check the grill of your car, in pools and on the ground for deceased specimens, and then use tweezers to examine them. Kids will see that the mouth of a horsefly resembles a beak under magnification, for example, and understand why its bite hurts so much. Look for dead wasps, cicadas, bees, butterflies, cicadas, beetles and other insects to get an up-close view.
July nature ID photography challenge: Arm your child with a digital camera with a good macro setting or even just an iPod and head out to find wildflowers, insects, birds or other natural elements to log each day. Post them to Instagram, Facebook or a family blog with each specimen's name and any information your kids want to add (genus, family, fun fact…). You'll sneak in science, art, computer skills, spelling and more!
Have a great month!
***
This article originally appeared on examiner.com. 
This post contains affiliate links.  Thanks for your support!