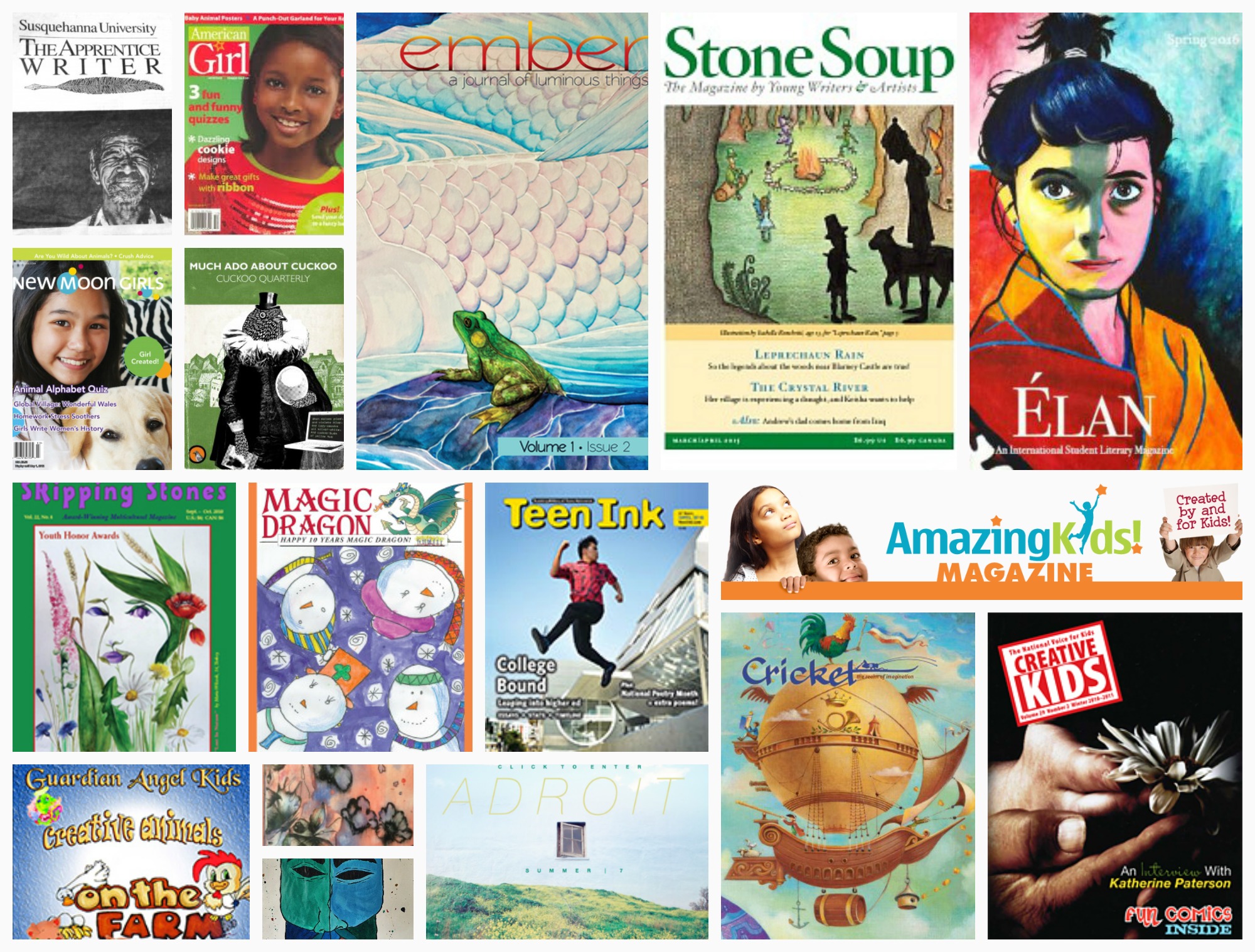 There are more and more magazines that feature writing and art by kids and teens, both online and in print. This is a great way to encourage reluctant writers and to give enthusiastic writers and artists a place to spotlight their creativity.
Here are 18 magazines that publish children's writing and art:
Note that payment varies widely. In some cases, payment is in copies of the magazine or simply being published, while others offer cash. For many kids, the biggest reward is simply seeing their writing in print.
Competition tends to be high, especially with better known publications. Be sure to remind kids that many famous authors were rejected dozens or hundreds of times before they were published. The act of submitting art and writing can be a lesson in perseverance more than anything else, but that can make it even more satisfying when publishers say yes.
Also let children know that one of the best ways to improve writing is to read writing by others. The best way to keep magazines like these around is to support them, too. Many of these magazines make great gifts as well.
Good luck!