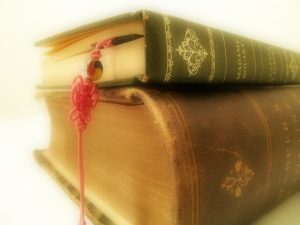 Once homeschooled students approach high school age, many parents start to worry about how to compile transcripts.
While there are services that offer you assistance in this for a fee, the good news is that the internet offers a wealth of help in the form of advice, example transcripts and free transcript forms.
There are two main ways to compile transcripts for high school years:
Traditional forms with grades and credits earned.
Looser records or narratives that list books, activities and work completed in each subject.
Here are some examples of homeschool transcripts and forms to use that utilize the traditional approach:
Here are some examples of the narrative approach:
Houghton College offers this fictional example of a homeschool transcript. Note that they say that many of their homeschooled students have utilized an eclectic approach.
Ask Pauline has a narrative transcript for one homeschooler's junior year in high school to serve as an example. Each subject lists classes, activities, books etc. and assigns credit hours to each.
The Homeschool Hub also offers this example of an unschooling parent who combined the traditional and narrative approaches.
Many homeschooling parents feel odd assigning letter grades on college transcripts. Since grades are not as relevant to homeschool students, you may wish to leave grades off.
Some colleges insist on grades anyway. Covenant College lists grades as one of the required elements of transcripts, for example, and also provides parents with templates and information on how to prepare transcripts.
As an example of a college that doesn't require grades on transcripts, Hampshire College offers students the option of self-assessment on transcripts. They say:
We require students without a traditional transcript to create a record of their educational achievement which includes the following: each learning activity or course taken, the dates and amount of time spent on the activity, a brief description of the activity, texts read and work produced related to the learning activity (i.e. papers, projects, etc.), and a grade or narrative assessment of work and growth in that area.
Most activities used as part of your portfolio should have a grade or narrative evaluation of your work and progress. For activities not evaluated by a teacher or supervisor, we require your self-assessment of the nature of your work and how it contributed to your intellectual growth.
See the page for an example of this type of transcript.
Patrick Henry College also gives homeschoolers the option of going either way, saying:
Homeschool students may submit a transcript of high school coursework that has been produced by their parents. It should list subjects studied, and PHC prefers that the transcript also list a grade for each course. If grades are not assigned, please provide a narrative transcript. For narrative transcripts, please include a description of subjects studied and an evaluation of the quality of work.
Bethany Lutheran College gives homeschoolers several options for how to present transcripts, saying:
Bethany uses the same process for admissions and scholarship procedures with home school students as it does for students attending public or private high school.

A completed application – indicate "home school" when asked for high school attended.
Standardized test score: ACT or SAT I; Bethany does not require the essay portion of the ACT, but does recommend it. Bethany's ACT code is 2086; the SAT code is 6035.
One of the following:

a transcript, listing the course name and grade received
a portfolio, including a list of classes and reading materials
a letter of academic appraisal, providing evidence of academic ability
Many colleges now boast a large number of homeschooled students and are happy to accept non-traditional transcripts. See the information pages of colleges your homeschooler is interested in to best determine what type of transcript to assemble.