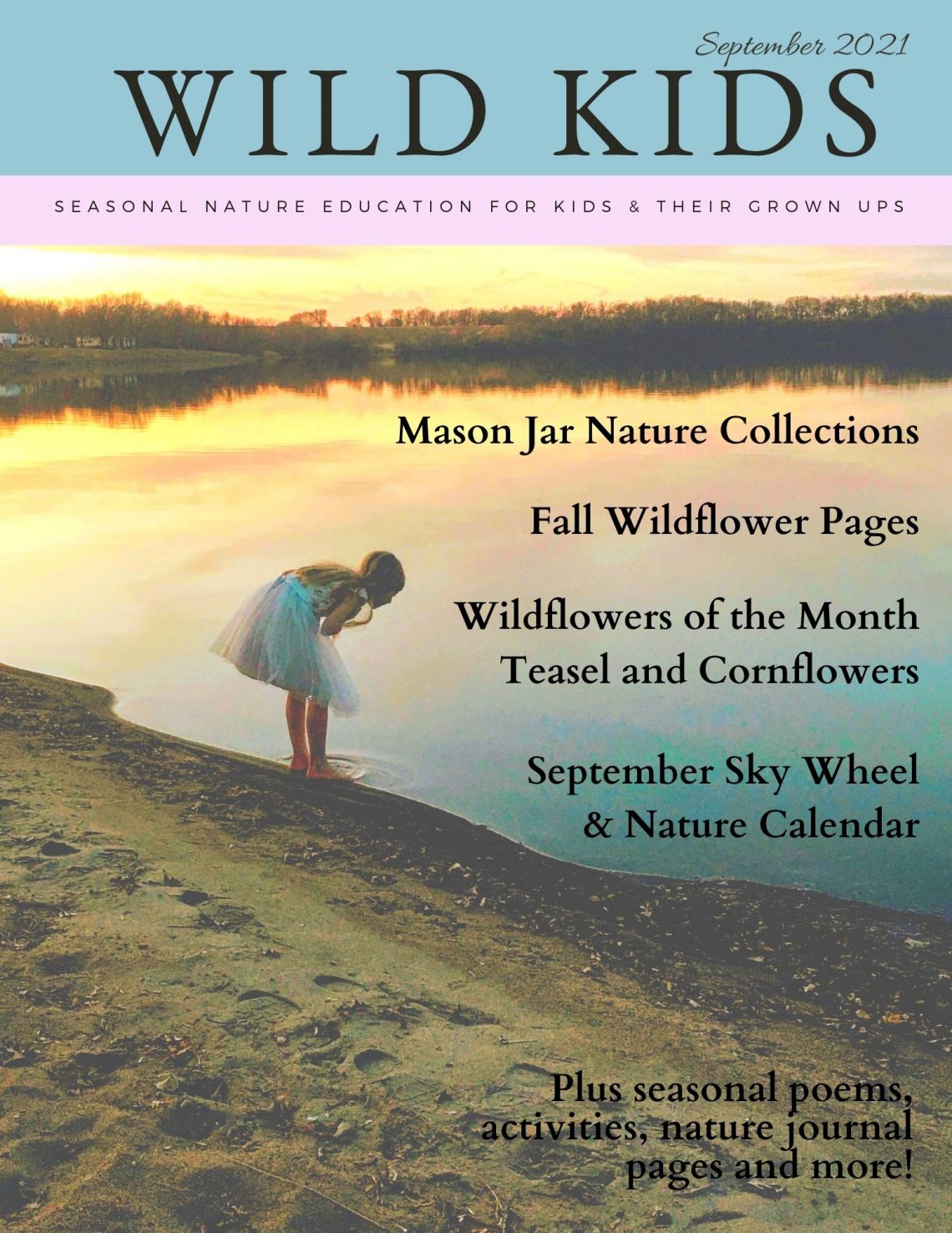 Wild Kids Magazine for September 2021
Happy September!  I hope you and your loved ones are happy and healthy.
In this month's issue of Wild Kids Magazine we have information about fall wildflowers with wildflower journal pages, a nature mason jar collection project, and botanical coloring pages and information on cornflowers and teasel.  We also have a sky wheel and phenology calendar for the month and all the usual nature journal pages, seasonal poetry, weather tree and more.
Here's the link for the September 2021 issue:
Wild Kids Magazine for September 2021
Here's a bit more information on some of this month's topics.
Cornflowers
American Meadows has all kinds of great information about the history of cornflowers and how to grow them.
Edible Wild Food gives more details about uses for cornflowers.
This Greek herbal company also talks about many ailments that are treated with dried cornflowers, including scorpion stings!  Maybe don't try that one at home.  🙂
Teasel
Woodlands UK has information on identifying and locating teasel.
The Wildlife Trusts recommends planting teasel for wildlife and tells more.  Birds Online tells how to gather teasel seed heads for pet finches and budgies.
Mountain Rose Herbs has information on the cool history of teasel and how it's used medicinally today.  Beneficial Botanicals also tells how teasel tincture is used today.
Return to Nature has info on how teasel is currently being used to treat Lyme disease and other tick borne illnesses.  Aquarian Bath has detailed information on how people use tinctures of teasel to treat Lyme disease, with videos by famous herbalists Susun Weed and Lady Barbara Hall.
The USDA has a field guide PDF on managing and eradicating teasel.
I hope you have a wonderful, wild month!
~Alicia
Please follow and like us: