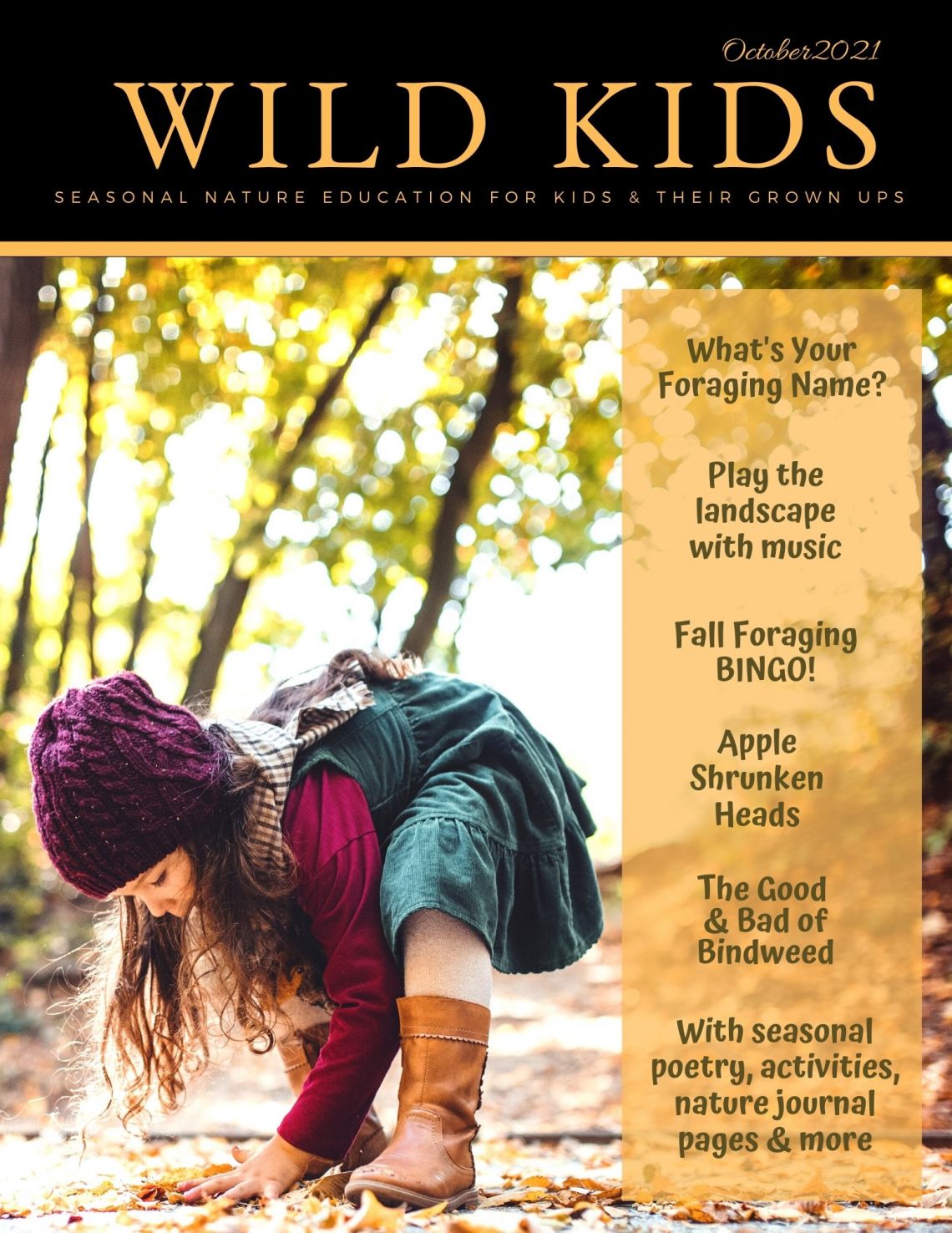 Wild Kids Magazine for October 2021
Happy October!  I hope you and your loved ones are happy and healthy.
In this month's issue of Wild Kids Magazine you can find your foraging name, learn how to "play the landscape" with music, play our fall foraging BINGO and make shrunken heads from apples (a repeat from a few years ago because it's so much fun this time of year!).  We also have botanical coloring pages on bindweed and long-stalked cranesbill with info on how to use (and get rid of) bindweed, plus all the usual nature journal pages, seasonal poetry, a weather tree and more.
Here's the link for the October 2021 issue.  It is 18 pages this month, and as always it is in PDF format and designed to be printed on both sides or one side, or viewed online or in your reader.
I'm skipping any additional links this month to go relax with my kiddos!
Please feel free to drop a note if you have any requests, comments, suggestions or just would like to connect. Have a wonderful, wild month!
~Alicia
Please follow and like us: