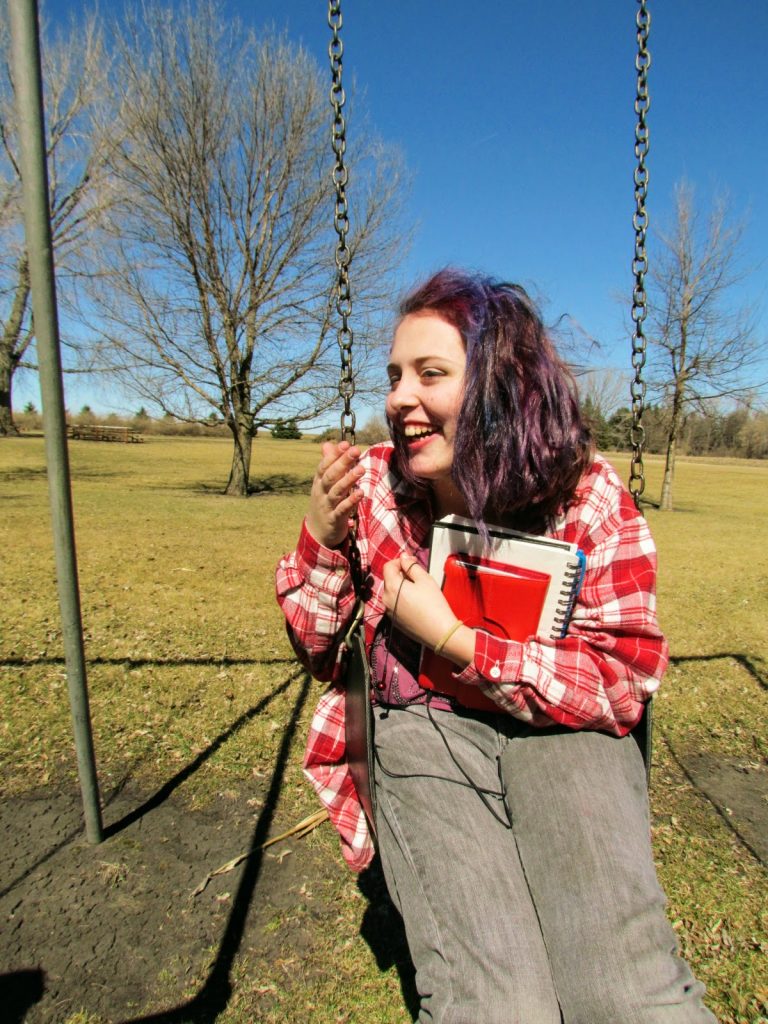 If you don't follow a boxed curriculum, it is easy to design your own Language Arts (English) curriculum for 9th grade. You can create an excellent master plan with a thorough list of recommended reading and accompanying work to focus on writing and communication skills.
Ninth grade is a good year to focus on American Literature in your homeschool for language arts. Combine a good survey of modern and older American writing with some practice in writing reports, speeches and reviews for a good start to your teen's high school English classes.
The number of books that teens read for one credit of English varies enormously, both in homeschools and in public schools. Some students may read one or two long books (along with short stories and poems) over the course of the year with extensive study into those, while others may read twenty or more. (My oldest 9th grader read approximately a dozen of the books below, along with fiction and non-fiction books that they read on their own all year for pleasure.)
In general, you can tailor your reading goals to your child, as long as your child puts in a minimum of 150 hours over the course of the year on reading and related work. Be sure to aim for some sort of variety of readings and related projects.
The following books make a great exploration of American literature from various time periods and genres. Feel free to adapt the list to suit the needs of your child. These are just some good examples!
I Know Why the Caged Bird Sings (Angelou)
Farenheit 451 (Bradbury)
The Red Badge of Courage (Crane)
Nineteen Eighty Four (Orwell)
The Great Gatsby (Fitzgerald)
Animal Farm (Orwell)
The Autobiography of Benjamin Franklin (Franklin)
The Scarlet Letter (Hawthorne)
Carrie (King)
To Kill a Mockingbird (Lee)
Something Wicked This Way Comes (Bradbury)
Main Street (Lewis)
On the Road (Kerouac)
Lord of the Flies (Golding)
Uncle Tom's Cabin (Stowe)
The Catcher in the Rye (Salinger)
The Adventures of Huckleberry Finn (Twain)
The Joy Luck Club (Tan)
The Hunger Games (Collins)
The Secret Life of Bees (Kidd)
Saving CeeCee Honeycutt (Hoffman)
A Narrative of the Life of Frederick Douglass (Douglass)
Little Women (Alcott)
The Help (Stockett)
The Old Man and the Sea (Hemingway)
The Giver (Lowry)
Slaughterhouse Five (Vonnegut)
The Handmaid's Tale (Atwood)
Short stories and poems by:
Edgar Allen Poe, Steven King, Ray Bradbury, Roger Zelazny, Robert Frost, Emily Dickinson, Ezra Pound, Gwendolyn Brooks, Anne Sexton, Langston Hughes, e. e. cummings, Henry Wadsworth Longfellow, Ralph Waldo Emerson, Sylvia Plath, Adrienne Rich, Nikky Giovanni, James Wright, Ogden Nash, Walt Whitman, Maya Angelou, Elizabeth Bishop, Phillis Wheatley
Short stories:
The Yellow Wallpaper
The Lottery
The Telltale Heart
Gift of the Magi
Flowers for Algernon
Keep in mind that your child does not have to read all of these books. Decide together on a number as a minimum goal. Head to the library often to replenish your stack of recommended books that you don't own as a family. Try to keep at least three or four of the recommended books in your home at any time, and encourage your child to at least give books a good try before abandoning them.
Reading the literature is just step one, however. Encourage your teen to think about themes of the book and to focus on language arts skills by following each book with some sort of discussion or report. You can get creative with this and adapt it to suit your child.
After completing each book, ask your child to do one or more of the following:
Review the books on a site like Amazon.com or Goodreads.
Write a book report.
Journal about the book, themes, likes and dislikes.
Discuss the book with another homeschooler (or a group) and/or with a parent.
Record a video review or summary of the book.
Write a reading response journal.
Write a poem or short story in the style of the author or based on the book.
Write a letter to the author (if applicable).
Do further research into subjects in the book and report about those.
Blog about the book.
How to assign high school credit:
In general, 150 hours of study equal one high school credit. Ask your child to log books read, related activities completed and time spent on each. Don't worry about logging every minute; just try to keep a general tally. Depending on how you log high school credits, you may want to write up a summary of the books and activities for the year for your child's transcript if you use a narrative approach to transcripts. Other parents may just log "American Literature" for 9th grade and assign one credit.