Here's a great typing resource for homeschoolers. TypingWeb offers typing lessons and games for all ages, along with the ability for parents to track typing progress and improvement.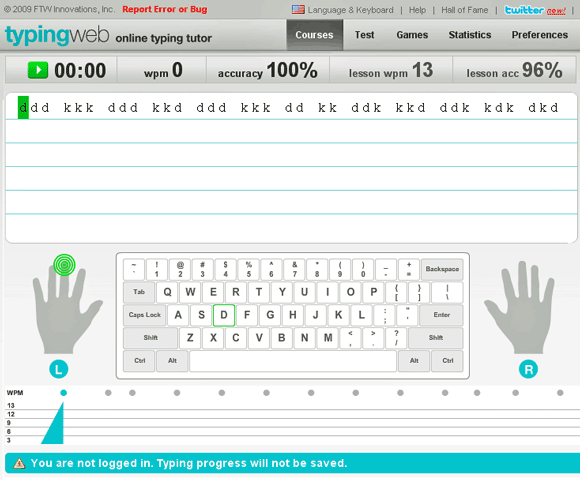 Some of the features of TypingWeb include the options to:
Create classes and add students
Track student progress
Monitor student lessons and improvement
Calculate words per minute and accuracy
Choose from a selection of "skins" to personalize the program
Earn trophies and certificates
Take lessons at beginner, intermediate and advanced levels
Play games to further improve typing skills
The web site is ad-supported, with the ability to upgrade to an ad-free version.
TypingWeb says it is used in nearly every large school district in the United States and by millions of students worldwide.
This is a great free resource to help kids master typing. I'd recommend it for older elementary ages and up.
(Younger kids may enjoy BBC's Dance Mat Typing to get started with typing, which is also free.)