Here's a wonderful freebie for your nature studies.  The Cornell Institute of Ornithology offers its 12 page
BirdSleuth Explorer's Guidebook absolutely free to download and print.
The full color booklet includes lots of great stuff for identifying birds, including some fun activities and worksheets to fill out.
Pages include:
Wake up your ears
What's a habitat?
Habitat scavenger hunt
Bird search
Identification clues
Bird count
I wonder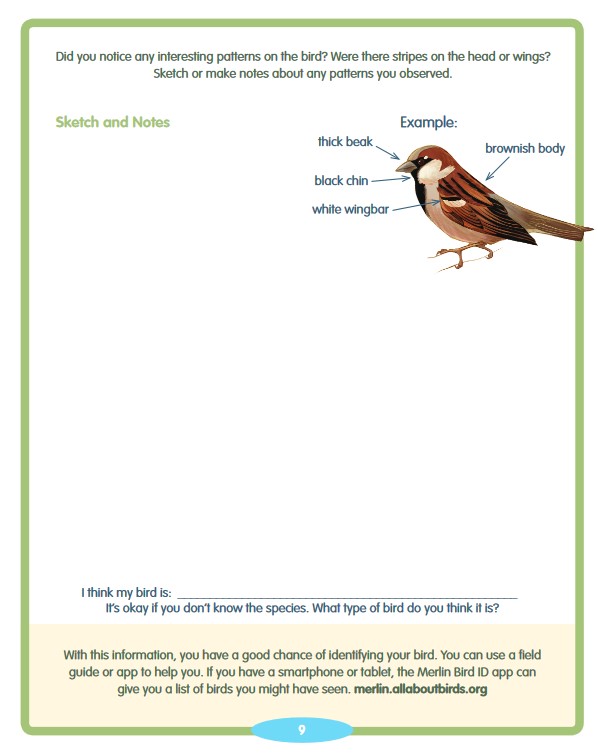 This is a great printable to help get kids interested in birds and will teach them lots of the basics of bird watching and bird identification.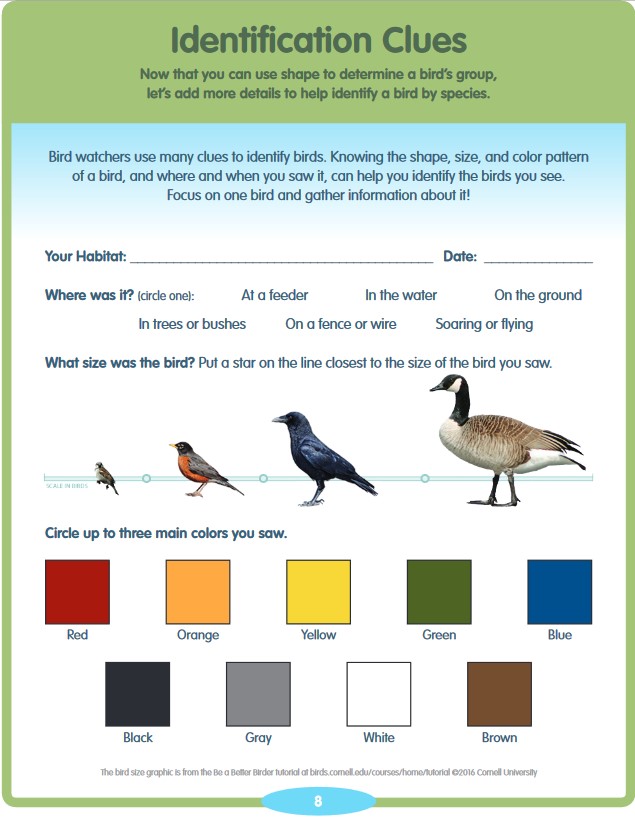 Have fun!