Fall is right around the corner and there are so many wonderful ways to learn with this season.  Here's one fun way to do math with fall nature items, from my book, A Magical Homeschool: Nature Studies (52 Wonderful Ways to Use Nature Studies in Every Season to Teach Science, Math, Art and More).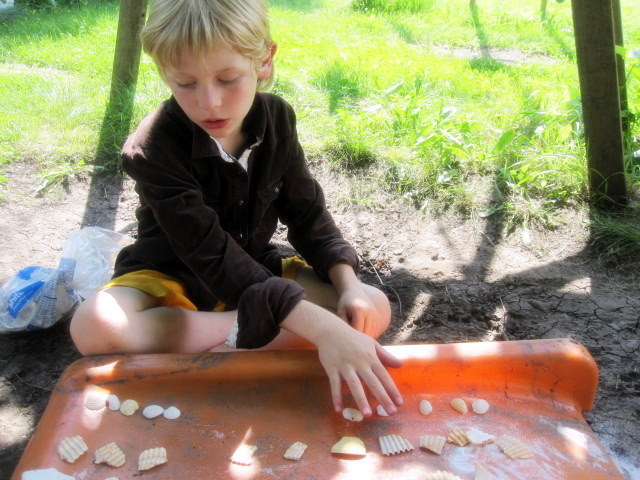 Nature Math!
Make math manipulatives out of natural items outside.  Challenge the kids to help you collect all sorts of natural treasures to use for different number values.
You can use shells, rocks, pine cones, sticks (paint them and use different lengths like Cuisenaire rods!), tree nuts, you name it.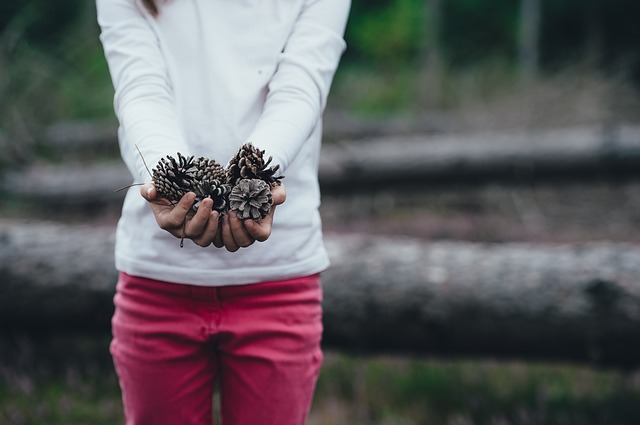 Put the kids in charge of deciding what each item is worth and then ask them to show you how to use them.  For instance, they could use shells like money (big ones are a dollar, little gray ones are five cents, and so on) and then "shop" with them.
Alternately, they could make base ten values for various items (these pine cones are 100, these rocks are 10, these seed pods are one…) and then use them for calculations.
Of course, like many of the projects in the book, this is one that you can do year-round.  It's just particularly well suited for fall with the wonderful assortment of acorns, pine cones and other natural items to gather this time of year.
Other fall projects in the book include:
Amped Up Scavenger Hunt
Nature photography
Paint Sample Match-Up
Fall Branch Preservation
Pumpkin Seed Lesson Plans
Leaf Tracking
Mashed Potato Science
Apple Orchard Visit
More Apple Fun
Grape Harvesting
Bendable Bones
Migratory Bird Tracking
And in the paperback version…
Autumn Nature Sketch Pages
Autumn Nature Projects & Observations Pages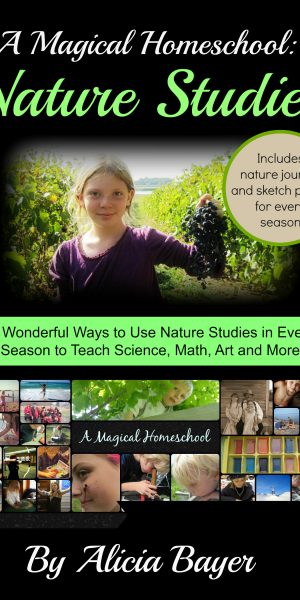 You can read the book for free if you subscribe to Kindle Unlimited (if you do subscribe to KU, you might also like our Facebook page, Homeschooling with Kindle Unlimited).  Click here if you'd like to peek inside the book.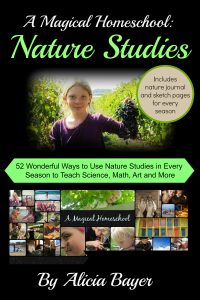 …
Note:  This post contains affiliate links.  Purchases made on Amazon through our links earns us a small commission at no extra cost to you.