Here's a way to have a little fun with the kids and work in some Shakespeare.
Shakespeare online has a Shakespeare Fortune Teller that lets you pick from 7 questions to see which Shakespeare quote will tell your fates.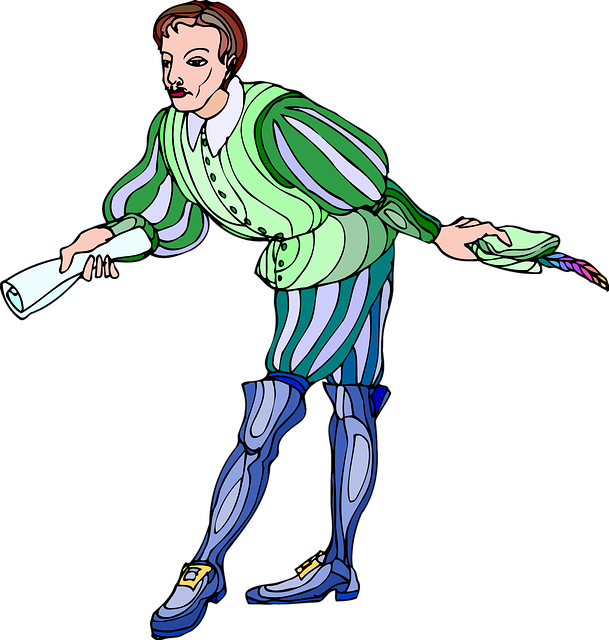 The questions are…
Will I be prosperous?
Will I get married?
Will he change after marriage?
Will she change after marriage?
Will he (or she) be faithful?
What are my secret thoughts?
How do I appear to others?
What should I do?
Will I have a long life?
It gives different answers each time, though there are a limited number of fortunes for each.
Some examples of the Shakespeare quotes for answers are…
Will I be prosperous?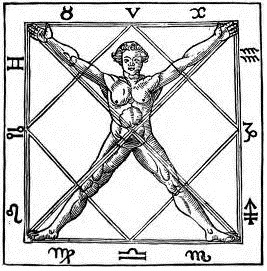 Scarcity and want shall shun you;
Ceres' blessing so is on you.
The Tempest
Will I be prosperous?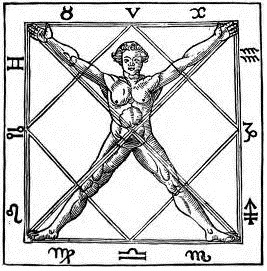 Two thousand ducats by the year of land.
The Taming of the Shrew
(now help the kids figure out how much that would be worth!)
How do I appear to others?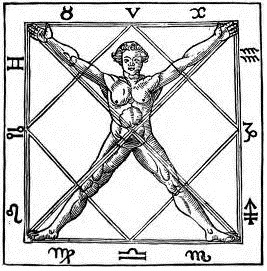 Of a cheerful look, a pleasing eye
and a most noble carriage.
Henry IV
How do I appear to others?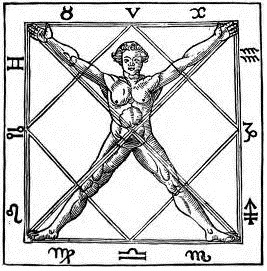 Our old and faithful friend, we are glad to see you.
Measure for Measure
Be sure to look around the rest of the site, too.  It's full of treasures to help round out your Shakespeare studies!
Looking for more Shakespeare fun?
Here are some of our favorite Shakespeare books, apps and some videos to help explain Shakespeare to kids: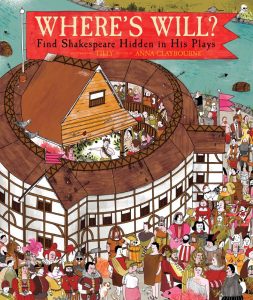 Where's Will? is a delightful "Where's Waldo?" type of book. This fantastic book contains gorgeous illustrations of 10 of Shakespeare's best-loved plays. Each spread includes illustrated synopses of the plays and a huge, colorful illustration that also features the characters from the plays.  Readers try to spot William Shakespeare and a selection of his colorful characters in each spread.
The plays include classics such as Hamlet, MacBeth, Romeo & Juliet, and A Midsummer's Night Dream in really stunning illustrations that are full of details that kids will delight in finding. This is a great book to introduce younger children to the stories, characters and settings of Shakespeare's works.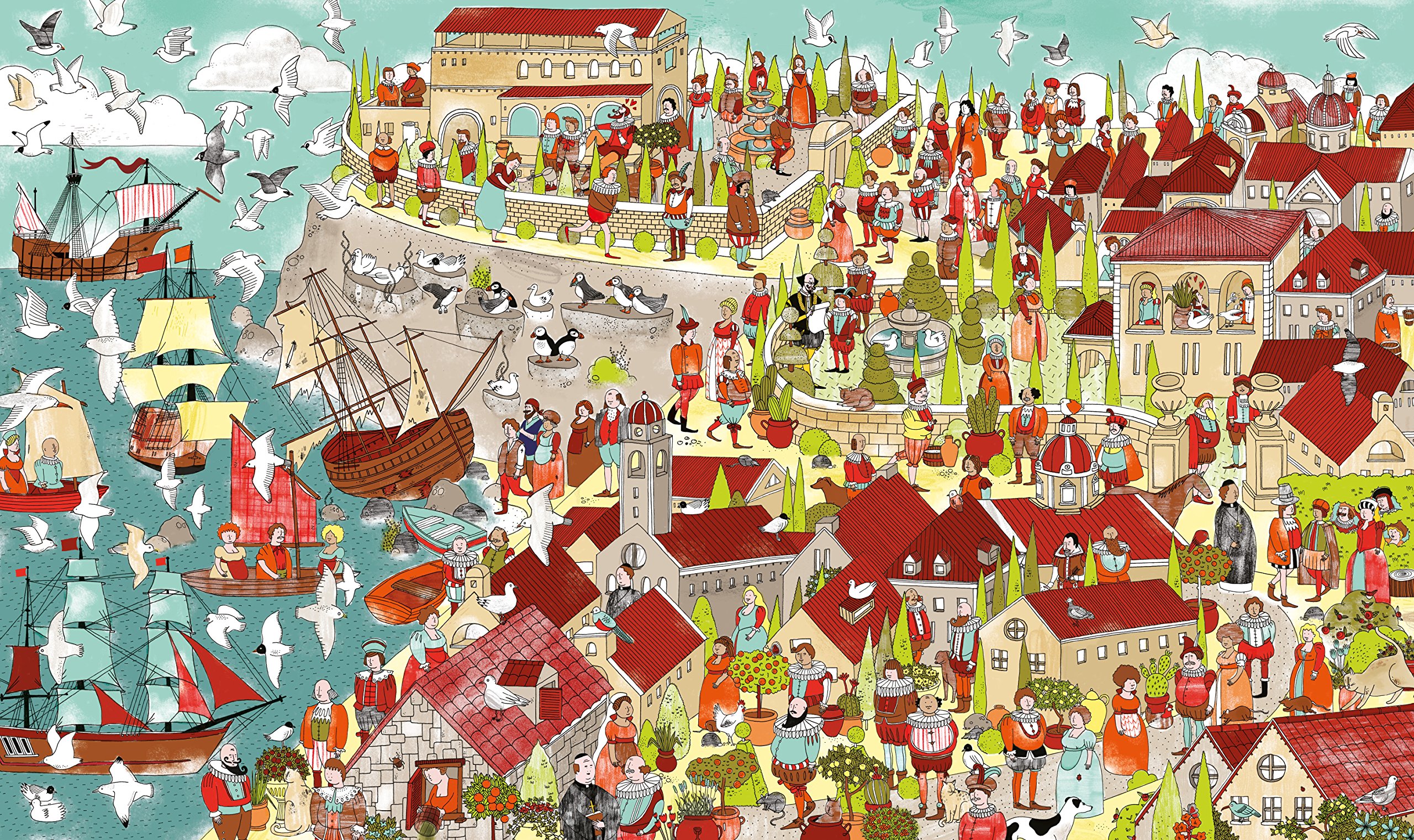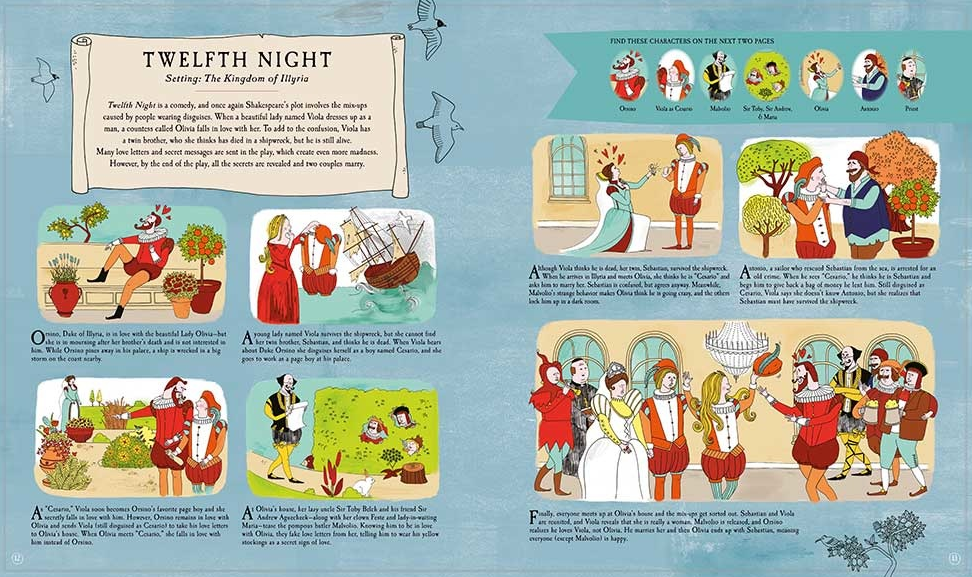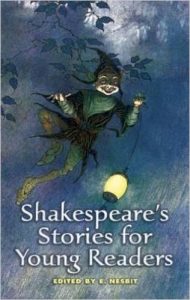 We also like Shakespeare's Stories for Young Readers (Dover Children's Classics).  This is a small and inexpensive paperback (also available in Kindle) that retells 12 of Shakespeare's most famous stories in short stories that are easily understood by kids.  It was written by beloved children's author Edith Nesbit (author of The Railway Children, Five Children and It and many other classic children's books) at the request of her own children to tell them Shakespeare's plays in a way that they could understand and appreciate them. 
The stories average about five pages long and include Romeo and Juliet, Hamlet, King Lear, As You Like It, Twelfth Night, The Merchant of Venice, The Tempest, A Midsummer Night's Dream, Cymbeline, The Taming of the Shrew, Pericles, and The Winter's Tale.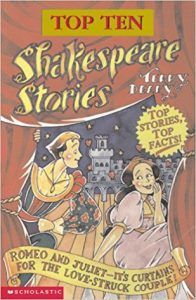 Top Ten Shakespeare Stories by Terry Deary (of well-loved Horrible Histories fame and many other books) is another book that retells Shakespeare's plays for young audiences, but it does it in a completely different tone.  Ms. Nesbit uses the writing style of whimsical old-fashioned children's books, while Mr. Deary uses his characteristic modern humor.  This book also contains illustrations, top ten lists and other additions.  It's likely to be well loved by older kids, while little ones may prefer Ms. Nesbit's.

Deary's top ten Shakespeare stories include A Midsummer Night's Dream, King Lear, Twelfth Night, The Tempest, The Merchant of Venice, Romeo and Juliet, Julius Caesar, The Taming of the Shrew, Macbeth, and Hamlet.  It also includes many extras and anecdotes about Shakespeare, his plays, how Shakespearean words became part of our language, history in the world at the time, and more.
There are also a number of Shakespeare graphic novels that do a really wonderful job of bringing the plays to life in a modern way.  We have a half dozen that my kids have really enjoyed.  I recommend checking some out from the library to find a favorite series or author, since there are so many (Amazon lists over a thousand!), and then looking for more from that author.  We have our own favorites but I am typing this early in the morning when my kids are asleep and one of them seems to have squirreled them all away somewhere!  I'll update with those titles later if anybody is interested.
And here are a few good videos to introduce kids to Shakespeare…
BrainPop has a short little introduction for kids that you can view on YouTube.
And this is a great lesson for the older kids about how Shakespeare's language (and particularly insults) tell you lots about what's going on and what's going to happen, from TED-Ed: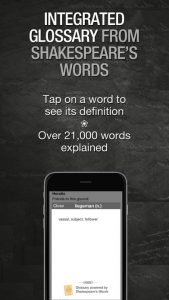 Finally, the free Shakespeare app by PlayShakespeare.com is a fantastic free app that contains the complete works of Shakespeare (41 plays, 154 sonnets and 6 poems, including doubtful works), along with a search function that helps you find the exact word or phrase you're looking for and "relaxed" searching to find words close to your search term.  Apps like this are one reason I love homeschooling in the technical age — and it's free, to boot!  It's available for iPhone or iPad, and I'm sure there are comparable programs for Android devices, too.
I'm on the hunt for some good free coloring pages, printables and lapbooks for Shakespeare studies too.  Please weigh in if you know of any good ones!  I'll post a round-up of the ones I find in the near future.
Do you have favorite books, sites or apps about Shakespeare?  What have you done in your homeschool to introduce your kids to the bard?
***
(This page contains affiliate links, meaning that if you purchase products at Amazon through our links, we earn a small commission at no extra cost to you.  Thanks!)
Save
Save
Save
Save