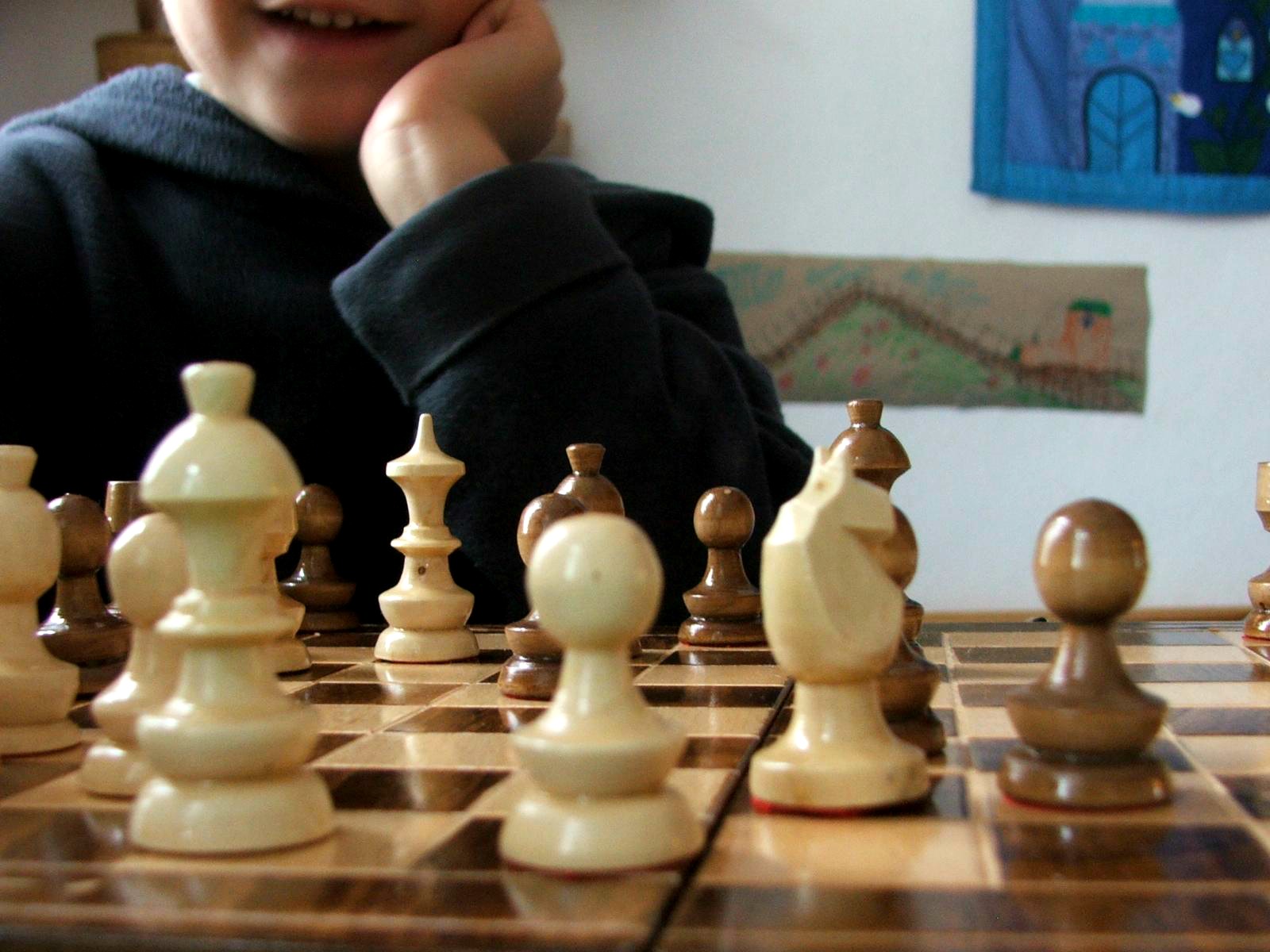 Are your kids interested in learning to play chess? Wikijunior offers an 84-page printable chess book for free. It can be viewed online, read on devices as a PDF file, or printed.
The book, Chess, contains full-color photos and illustrations, rules of play, information about how each piece can be moved, a sample chess game and more. Tactics and strategy are also discussed, and there are sections on chess etiquette and a glossary of terms. There is even optional homework.
Younger players can make use of the beginning section of the book, with rules of set-up and explanations of how each piece can be moved. More seasoned players can benefit from the more advanced strategies discussed. The book goes into quite sophisticated terminology and tactics. There are many examples of openings and defenses from around the world.
Not only is the book an excellent introduction to chess, but it works in concepts such as algebra and coordinates. The text explains that chess moves are recorded in algebraic notation, with examples and explanations. Some of these concepts may be hard for younger players to understand, and are not integral to using and understanding the book. They can be helpful introductions into these higher math concepts, though, and another example of when higher math is used in real life.
The book is part of the Wikijunior series of books, which are created by the public and offered for free online. They can be shared, printed, reproduced and used in any way except for profit. This one is a featured Wikijunior book "because it contains substantial content, it is well-formatted, and the Wikibooks community has decided to feature it on the main page or in other places."
Note that the book differs somewhat in the different versions that are available. The table of contents for the PDF version contains six chapters, and the document is 84 pages long. The printable version contains 11 chapters but some of these chapters must be opened individually to print. The online version contains 15 chapters, with additional sections such as puzzles and homework. I recommend viewing all three versions and choosing the version (and sections) that best suit your needs.
This is a great resource for kids who'd like to learn how to play chess, or for those who would like to improve their games. It's also a great resource for adults who would like to learn the game. For younger kids and additional resources, see Enchanted Yankee's fun printable chess rules and Activity Village's free printable chess game, rules and more. With all of these free resources, your child will be a master chess player in no time!